The Young and the Restless Spoilers: Why Is Victor Being So Nice To Audra?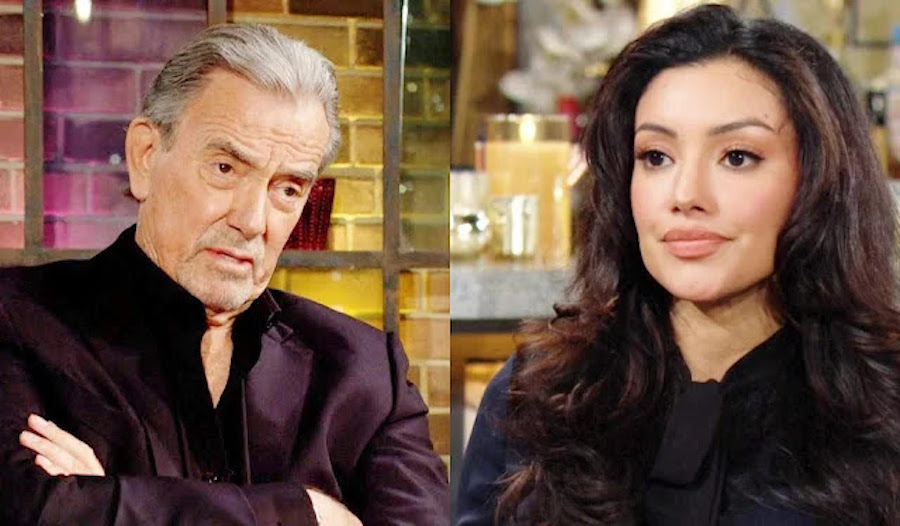 Maybe we just can't keep up with all of these chess games anymore. The Young and the Restless spoilers say that while Victor Newman is usually someone who can sniff out a rat right away, it seems like he's had a change of heart for Audra Charles. In fact, it even seems like he's taken a liking for the young woman, without realizing that she's actually a manipulative person who has been having an affair with Kyle Abbott. Here's what you need to know.
The Young and the Restless Spoilers: Why Is Victor Being So Nice To Audra?
It goes without saying that many The Young and the Restless fans seem just as confused with this latest turn of events as everyone else. Some have even commented with, "I'm just not sure he is. I mean look what Phyllis did for Victor back in the day at Newman & then she turned her back on Jack to support Victor & he still threw her to the sharks. I truly believe or at least Hope Victor is playing with Audra and Nate. Maybe just for fun even," along with, "Nikki was so on point in what she said to Victor about Audra & Nate.  His attitude is incomprehensible.  The look on Nikki's face when Victor suggested she mentor Audra was priceless.  Queen Nikki's facial expressions are a so much fun to watch."
Another The Young and the Restless fan wrote, "I think it's because she's actually doing the work. Profits are up. She has ideas for the company. She's prioritizing the business over any personal vendetta."
But then again, some people think that this is just classic Victor. He seems to have a weakness for young beautiful females who know how to do business, right? It's not like we haven't seen this play out before. But just wait until Victor kinds out that Kyle and Audra have been sleeping together. 
The Young and the Restless Spoilers: Victor Doesn't Know Who The Real Audra Charles Is Yet
Needless to say, The Young and the Restless fans will have to tune in to find out what will happen next! Watch this space as there's more to come. In the meantime, let us know what you think by leaving us a line with your thoughts in our comments section below. The Young and the Restless airs weekdays on the CBS network. Check your local listings for times.