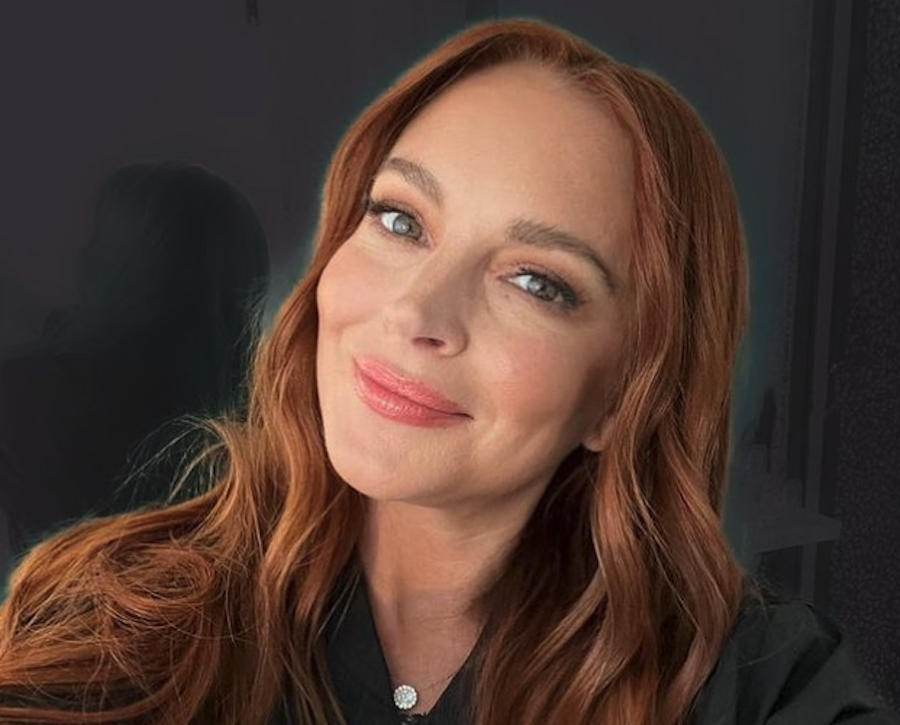 Another World alum Lindsay Lohan has some very exciting news that she's shared with her fans! The actress and her partner, Bader Shammas, are expecting their first child together. Here's what she has to say.
Another World Alum Lindsay Lohan Is Pregnant With Her First Child
The actress took to her Instagram account to share a photo of a onesie that had the words "coming soon" on it. She captioned her post with, "We are blessed and excited!"
Back in 2022, Lindsay talked about how much her life has changed in the last several years and how thankful she is to have found her husband and the love of her life, Bader Shammas. She told Good Morning America, "It's amazing. I'm really lucky. I found my partner and he's an amazing man and we're a great team. He's the best. I love him so much."
She also talked about her last project, the Netflix movie Falling for Christmas. Lindsay said that she knew it was time for her to get back to where she belongs and that's on a movie set.
Speaking about the film, Lindsay said, "I wanted to make this movie because I missed being on set and I really miss bringing characters to life, and this was just the perfect script full of love and family and romance and joy all in one. And it has a great message, which is that you don't really need all of the material things in life. It's good to just focus on the simple things, and I really love that."
Lindsay Is Soon Going To Be A Mom!
Now, as far as what's next for Lindsay remains to be seen but for now it seems like she is definitely on cloud nine and for many different reasons, too. Lindsay hasn't said when her due date is but seeing how excited she is about her pregnancy, we have no doubt that she'll be taking her fans along on her journey, one social media post at a time. Watch this space as we have a feeling that we'll be hearing so much more from Lindsay in the coming weeks and months ahead. 
Tell us celebrity gossip fans, how do you feel about this story? Contribute to the buzz by dropping us a line with your thoughts in our comments section below. Also, come back here for all the latest news about your favorite Hollywood and reality television stars right here.