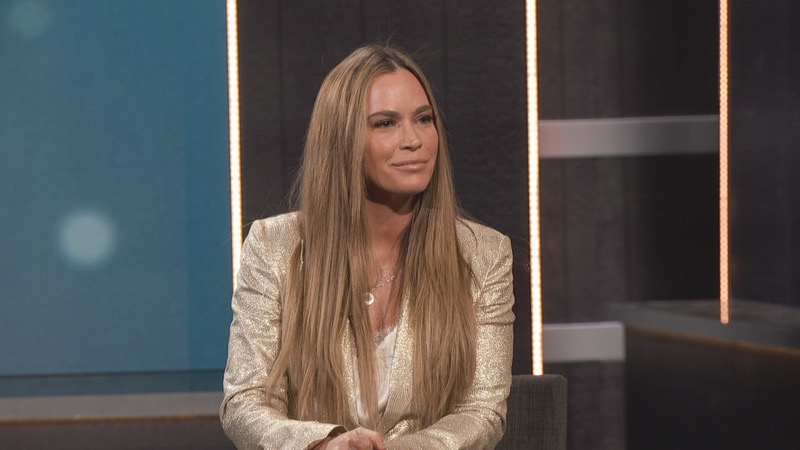 Celebrity Big Brother season 3 spoilers reveal more stars will face surprisingly rapid evictions. But the reality TV show, famous for keeping its innermost secrets confidential, just faced a major leak in terms of predictions. And that comes from Celebrity Big Brother 2022 contestant Teddi Mellencamp! 
Find out what the "Real Housewives Of Beverly Hills" (RHOBH) alum just spilled about her Big Brother house experiences. And see if you feel that Teddi's eviction came too soon. We've got everything you need to know about the reality TV star's CBB season 3 experiences below. 
Celebrity Big Brother 3 Spoilers: What Happened To Teddi Mellencamp?
Teddi Mellencamp thought that she escaped getting targeted for Celebrity Big Brother 3 eviction, per Parade.  But as the RHOBH alum learned too late, targets can shift dramatically in the Big Brother house. And for Teddi, the 10 days she devoted to trying to survive turned into disappointment. 
As a result of that exit, Mellencamp spilled everything about what happened during her time on Celebrity Big Brother. And she even shared her views on how and why Head of Household Miesha Tate betrayed the RHOBH alum. But as viewers saw, Teddi seemed like a target beginning with the very first day of the show.
As a result of Mellencamp's clever strategy, Miesha wanted the RHOBH alum to exit. But in stepped Mirai Nagasu, who gave Teddi a clue. As a result, Mellencamp managed to escape getting nominated at first. Then came Carson Kressley's veto won. And that left Miesha with the decision to go back on her deal. 
Celebrity Big Brother 3 Spoilers: Teddi Spills On ALL The House Guests!
Based on her time with the Celebrity Big Brother 3 house guests, Teddi developed some intriguing insights into the cast. For instance, she called Carson "hilarious," Chris Kattan "kind," and Chris Kirkpatrick a "game player." And Mellencamp also shared her positive views on several other players.
As a result of her experience, Teddi views the other Real Housewives star on CBB, Cynthia Bailey, as possessing "so much heart." But her highest praise went to Lamar Odom. "He's funny! And I think he will actually be a competitor in this game. He's disarming everybody by acting like he doesn't really care," pointed out Mellencamp.
And Teddi also offered a positive prediction for Shanna. "I think Shanna will go far in the house. She's going to get Lamar and Todd to come to her side," predicted Mellencamp. But Teddi threw some shade at other house guests. 
For instance, she felt that Miesha had targeted her and been "out for me." And she joked that Mirai turned out to be a "good actress." Then came Todd and Todrick. Calling Todd "a hard one to stomach," Teddi labeled Todrick as "untrustworthy." And she shared why.
"The part that was frustrating to me in regards to Todrick was we were in beds next to each other," recalled the RHOBH alum. "He would hold my hand at night and be like, 'We're gonna do this.' He was just such a pal. But I started to see him flip. He was manipulating everyone."
Tell us what you think. Do you agree with Teddi Mellencamp that Todrick manipulated all the stars in Celebrity Big Brother 3? And after you've shared your views, check back on our site for more Celebrity Big Brother news!