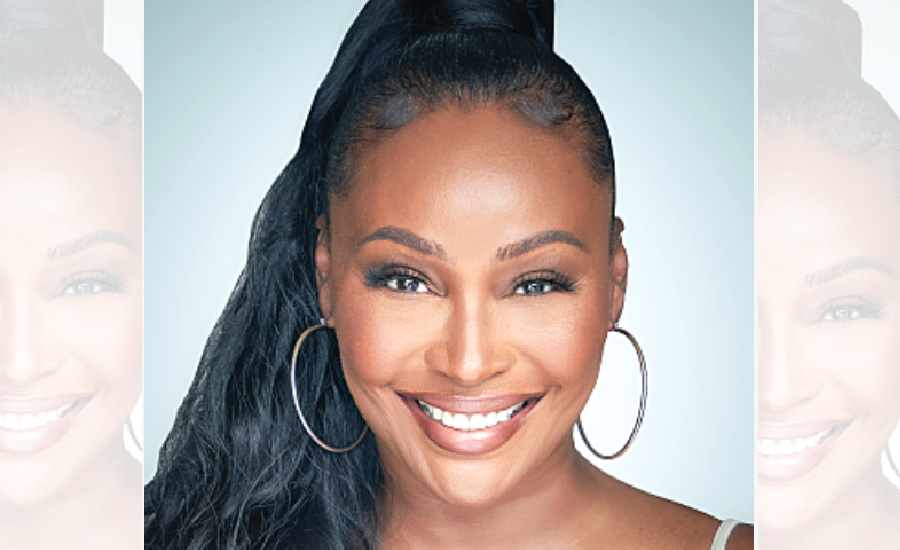 Celebrity Big Brother 3 Cynthia Bailey is a model, reality television personality and entrepreneur. Although she might be best known for being a cast member of the hit Bravo series The Real Housewives of Atlanta, she will also try her hand at winning the third season of Celebrity Big Brother. 
Here's what you need to know about Celebrity Big Brother
Cynthia Bailey
Cynthia Denise Bailey was born in Decatur, Alabama. Prior to her career in reality television, she has acted in films such as Without You I'm Nothing and for Love or Money. Cynthia says she was most inspired by her grandmother, Mae Frankie Ford, who worked in a sewing factory, sold hotdogs and hamburgers, cleaned houses, and volunteered to care for an elderly woman. By the time she was a student at the University of Alabama in Huntsville, Cynthia competed in local beauty pageants. She also worked as a runway model in Paris and Milan before moving to New York City to star in print ads for Maybelline, Oil of Olay and Target. Cynthia also appeared on the cover of Essence magazine and was featured in Vogue, Glamour, Elle and Vanity Fair.
In 2010, Cynthia joined the cast of The Real Housewives of Atlanta. She left the show after 11 seasons in 2021. She wrote in an Instagram post, "Thank you to my Real Housewives of Atlanta castmates for eleven of the most unbelievable years of my life; and the most incredible & UNFORGETTABLE memories! I am so grateful to have had this amazing journey, and I am anxiously waiting to embark on new adventures. … It's time to move on to my next chapter, and I look forward to sharing it with all of you."
Celebrity Big Brother Cynthia Bailey Was Nervous About Getting Fired From RHOA
During an interview with Wendy Williams, Cynthia said she was concerned that she would get fired from The Real Housewives of Atlanta, just because of all the on-screen drama. She said, "I mean, my first job was Taco Bell. I wouldn't want to be fired from there. I would want the option to leave if I wanted to go. God's will, not my will, will be done. I have had an amazing run. It's been 11 amazing years as a consistent peach-holder."
Just recently, Cynthia's former The Real Housewives of Atlanta castmate Kandi Burruss reacted to her joining this season's Celebrity Big Brother. "I'm excited for my girl @cynthiabailey for joining the new season of #CelebrityBigBrother!" she wrote in a social media post, adding that everyone should "support my girl."
If that weren't enough, there's a separate report that suggests Cynthia's net work is set to increase thanks to her participation in Celebrity Big Brother.