General Hospital Spoilers UPDATE Monday, February 20: Second Guessing, Stall Tactics, Tearful Pleas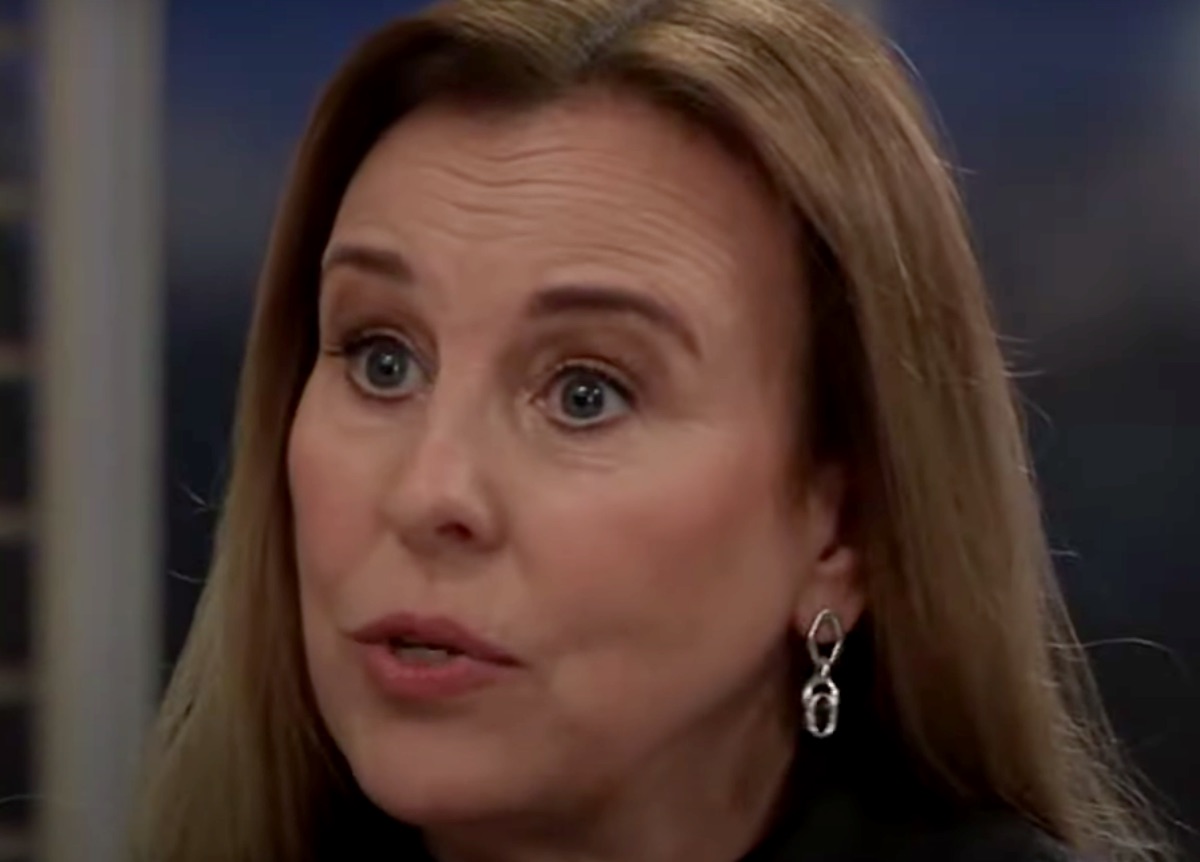 General Hospital spoilers and updates for Monday, February 20 tease second guessing, stall tactics and tearful pleas. Laura Collins (Genie Francis) second guesses herself, Ava Jerome (Maura West) uses stall tactics, and Esmé Prince (Avery Kristen Pohl) makes a tearful plea.
General Hospital Spoilers: Explanation Demanded
Following the dumpster fire that Portia Ashford's (Brook Kerr) wedding became, she and Curtis Ashford (Donnell Turner) continue arguing in the honeymoon suite. Curtis is angry and wants to know if they were ever going to find out that Trina Robinson (Tabyana Ali) might be his daughter. Portia had never seen any need, considering he was gone and she had reconciled with Marcus Taggert (Réal Andrews) by the time she found out she was pregnant.
But that wasn't good enough for Curtis, he had the right to know, and she outright lied to him when he asked. She assumed Trina wasn't his when she told him, there'd never been paternity tests to find out.
At the docks, Laura second guesses herself as she talks to Kevin Collins (Jon Lindstrom). The two of them will have a lot to discuss, having just found out he's Esmé's uncle. Laura is frustrated, and says she can't shake this feeling that she's missing something, and that could be where Heather Webber (Alley Mills) fits in. She had just talked to Jordan at the hospital, who told her that Ryan was Esmé's birth father and it appears Heather, Esmé and Ryan all escaped together.
General Hospital Spoilers: Spencer Cassadine's Comfort
After a devastated Trina got some comfort from Marcus, who will always be the only father who counts, Spencer Cassadine (Nicholas Alexander Chavez) came to get her. Now Spencer's showing her some comfort and it looks like both of them feel a lot better and happy. He's smiling and she's smiling and he tells her he wouldn't trade it for the world.
The two friends-not friends-pretend to be friends- pretend to date have come a long way. Soon the romantic games will stop and they'll be on the way to the real thing!
Elsewhere, Alexis Davis (Nancy Lee Grahn) catches up with Gregory Chase (Gregory Harrison) over dinner after offering him a job position. She'd been waiting to hear from him and he's been delaying, and he tells her she needs to hear what he has to say. Alexis has had her own theory, and what Gregory tells her apparently confirms it. Perhaps he's just not as interested in a newspaper career as she thought.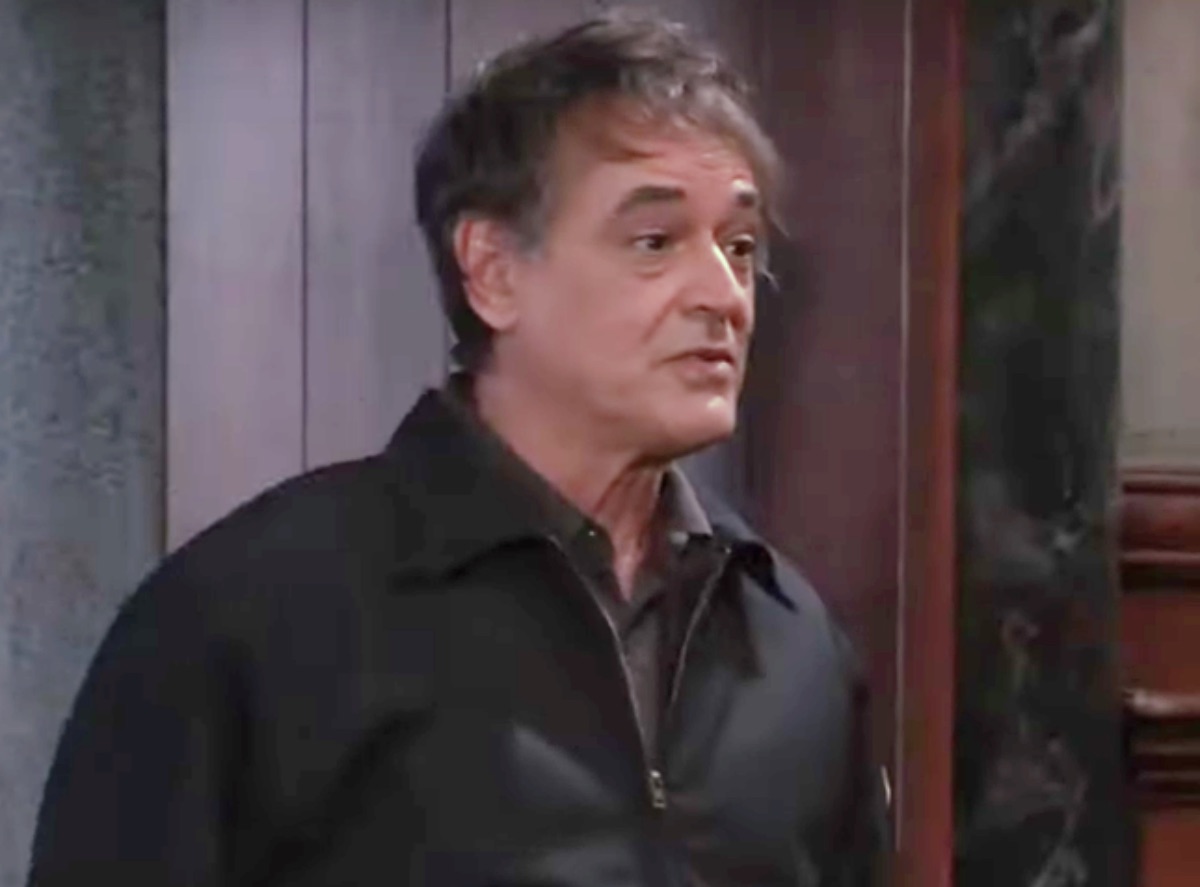 General Hospital Spoilers: Police Puzzle
Also at the docks, Mac Scorpio (John J. York) and Jordan Ashford (Tanisha Harper) have a police puzzle to solve, and she tells Mac that he needs another option. Mac is determined to go find Felicia Scorpio (Kristina Wagner) after he can't reach her by phone and knows Ryan is on the loose. Jordan doesn't think after his injury he's up to the task, but he asks what if there is no other option?
Someone needs to go to Spoon Island, because things are going crazy. Felicia and Ava are both in danger.
Ava and Felicia are still at Wyndemere, where Ryan has been pointing a gun to their heads and making them choose who dies and who goes with him. Apparently he used a boat, not the tunnels under the harbor to get to Spoon Island and there's not enough room for all of them. Ava uses stall tactics, after Ryan had asked about when Nikolas Cassadine (Adam Huss) was coming home. She tells Ryan he has no need to worry, presumably about Nikolas.
General Hospital Spoilers: Sudden Threats
It seems like maybe Ava and Felicia aren't the only ones who have to worry, because after giving Austin Gatlin-Holt (Roger Howarth) the hook, Heather's got a gun! Austin didn't have a gun, did she grab the one Ryan stole from Mac, and who is the subject of this sudden threat? Heather means business as she asks whoever's on the other end of that gun barrel if they have any last words! Could Heather's shocking move be against Ryan, or maybe Ava?
Esmé is also in the living room at Wyndemere and makes a tearful plea to please don't! Esmé, nine months pregnant and suffering from traumatic amnesia, continues to be traumatized. In a few short hours, she's seen a guard murdered, possibly Austin, and now Heather's holding a gun on someone. Esmé's about ready to bolt at the earliest opportunity, and she just might. It's not the most convenient time to go on the run from her two crazy parents, but that seems to be where she's headed.
Be sure to catch up on everything happening with GH right now. Come back here often for General Hospital spoilers, news, and updates.