The Bold and the Beautiful Spoilers: Zende Will Not Give Up On Paris But Carter Is Serious Competition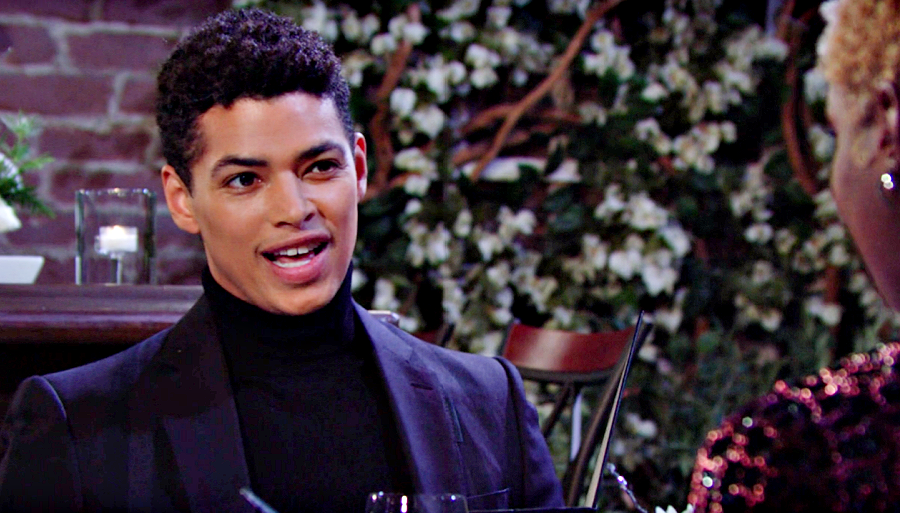 The Bold and the Beautiful spoilers document that Zende Forrester Dominguez (Delon de Metz) has not known Paris Buckingham (Diamond White) for a long period. But he has had enough time to recognize how he feels about her.
Paris is incomparable. Zende sees a smart, kind-hearted, beautiful woman. He also knows that she never rejected him. So, their connection advanced from friendship to flirtation to romance this year.
Zende's engagement plan is not rushed, like Carter Walton's (Lawrence Saint-Victor) was with Paris' sister, Zoe Buckingham (Kiara Barnes). But it could be that Paris is mixing her feelings about Zende with the other relationship experiences she is aware of.
Bold And The Beautiful Spoilers – Uneven Flow In California
Life has not been without its bumps since Paris graduated from college and moved to Los Angeles, California. Her relationship with Zoe frayed for a while.
Zoe was not set on marrying Carter, even though she was engaged to him. Flirtation with Zende caused Zoe to believe that they had a chance.
While Zoe's instinct was right, Zende decided to sternly tell her no. Zoe did not like that and blamed Paris, who became Zende's love interest.
Bold And The Beautiful Spoilers – It Is Perfectly Okay To Wait
Viewers are right to anticipate Zende will be disappointed by Paris' anticipated refusal to accept his engagement ring. She senses that he will pop the question on New Year's Eve because he has been pressing an epic evening.
Depending on what Paris says, Zende should reconcile her not choosing to wear his ring. It naturally should take some time for him to see that all is not lost.
Paris cares about Zende and wants to continue a relationship without a serious commitment. Her decision does not preclude engagement at some point. Hopefully, outside factors do not impact that potential, as this pairing is a good match.
Bold And The Beautiful Spoilers – More Than Two Are Involved
Carter heard Paris' concerns about Zende's New Year's Eve plans. Teasers indicate that Saint-Victor's character will tip Paris off to them.
Quinn Fuller (Rena Sofer) is also teased to provide Carter with details about Zende's plans. That establishes another conflict point at Forrester Creations, where work often is a lower priority than personal business.
Carter was bothered by Zende's connection to Zoe. So, it is easy to project that Zende will not like Carter's insertion into this situation, even though it is well-intentioned.
This site is a leading source for everything linked to The Bold and the Beautiful. Check back at Soap Spoiler regularly for B&B spoilers and news!