General Hospital Comings And Goings: Nancy Lee Grahn Says Good-Bye To Port Charles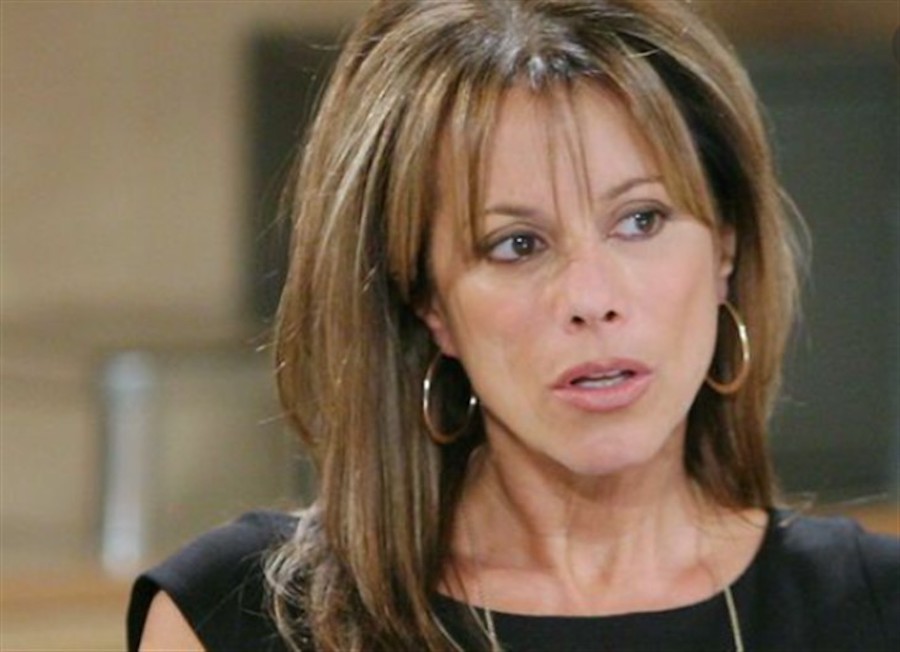 General Hospital comings and goings say that Nancy Lee Grahn is leaving Port Charles. But before anyone panics over her departure, there's really nothing to worry about as the actress is just leaving "for a while." Here's what you need to know.
General Hospital Comings And Goings: Nancy Lee Grahn Says Good-Bye To Port Charles
It appears as though Nancy is taking a much-needed break for the remaining summer weeks. The actress, who is best known for her role as Alexis Davis on the hit soap, took to her Twitter account to explain why she's leaving the show temporarily. She said, "Was on #gh yesterday with my grown women pals @GenieFrancis & @finolahughes & today with my TV prof as I lake it with my real life prof. All good. Won't see me in PC for awhile, hope you enjoy, but I'll be here, FB & trying to figure out IG."
Of course, it didn't take long at all for Nancy's fans to respond to her tweet. Quite a few of them wrote back, "Where are you going? We don't get enough of Alexis. I figured you and Gregory are going to end up together!" along with, "I loved all 3 of you amazing actresses. Yesterday's brunch episode was PERFECT for what many of us fans LOVE to see. GIRL SQUAD gatherings!!! I am very sad to read you'll be off screen. I love you and I'll miss Alexis's sass!"
General Hospital Comings And Goings: When Will Nancy Be Back?
Another fan wrote, "Loved the Alexis, Laura, Anna scenes yesterday! Alexis should be brough into the Cassadine mess with Laura & Anna, it is her family. Sad Alexis will be M.I.A. for a while & by spoilers so will Laura. Late summer is going to suck on #GH!"
Another long-time viewer said, "Loved your eppys this week!!! Hope to see more Alexis & Gregory scenes!! The banter back and forth is great. Don't stay away from PC too long. Enjoy lounging by the lake."
That said, there's no doubt that Nancy's fans will certainly celebrate her return once she gets back to work from her vacation. Everyone deserves a little rest and relaxation and certainly Nancy Lee Grahn is no different, right? 
Let us know what you think by leaving us a line with your thoughts in our comments section below. General Hospital airs weekdays on the ABC network. Check your local listings for times.
Be sure to catch up with everything on GH right now. Come back here often for General Hospital spoilers, news and updates.