The Young and the Restless Spoilers: Can Ashland Save Victoria Marriage After Fake Cancel Reveal?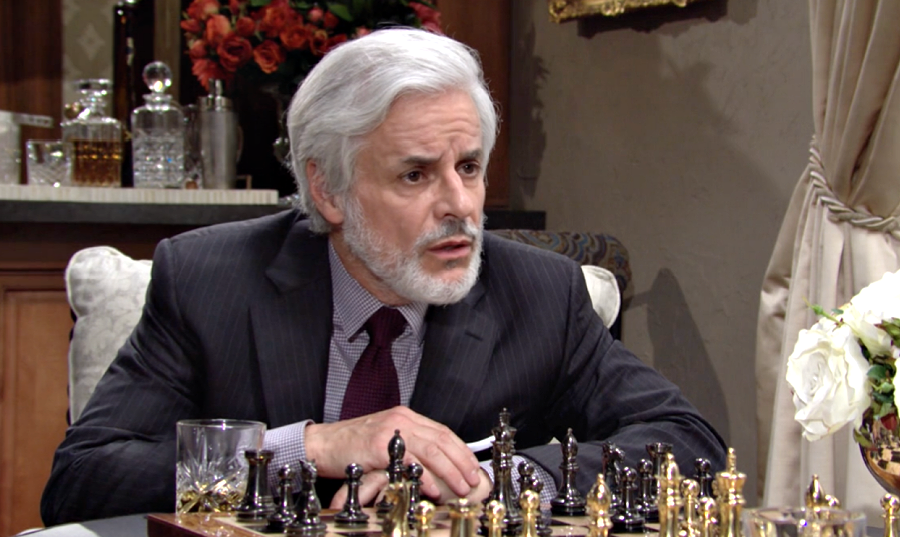 The Young and the Restless spoilers document that Ashland Locke (Robert Newman) will need to produce the performance of his suspiciously long life. He is teased to be revealed as having not told the truth about his cancer diagnosis.
Victoria Newman Locke (Amelia Heinle) staked her personal and professional reputation on Ashland (first played by Richard Burgi). They fell in love and married, despite his forced admissions.
Ashland stole a friend's identity after a car crash and later, his mentor's inheritance. He used the latter to create Locke Communications. But lying about something this serious represents a completely different consideration for his wife.
Young And The Restless Spoilers – The Past Was The Past
Victoria's response to her father's (Victor Newman, Eric Braeden) initial misgivings about Ashland involved rationalization. She did not dismiss what he had done but said Ashland's terminal diagnosis overrode his grievous decisions.
Billy Abbott (Jason Thompson) and Nick Newman (Joshua Morrow) were determined to open Victoria's eyes. They both provided forms of evidence, which she rejected, and the marriage happened.
Coming revelations will force Victoria to see her husband without blinders. She will also need to decide if this secret is forgivable and what consequences would result if it were not.
Young And The Restless Spoilers – Peruvian Facility Corrupt
It appears that Ashland has a preexisting financial connection to the Peruvian health facility that he visited. Various characters and the audience thought it was odd that a remote location possessed the cure.
Victoria is very sharp. So, a serious suspension of disbelief factor is in play as well, as she generally would have sensed something was off. But Victoria's presence with Ashland in Peru did not lead to any questions then or since the seemingly happy couple returned from the claimed medical trip.
Young And The Restless Spoilers – What Can Ashland Locke Do?
Newman is set to debut on screen this week. That opportunity intersects with the drama that is about to explode.
Michael Baldwin's (Christian Le Blanc) efforts yield quick results, with Ashland having to explain himself. So, will TPTB present a believable result, as having Victoria talk this outcome away would not be logical.
Ashland and Victoria have been married for a period that can be counted in weeks. An instant divorce would not follow a soapy course, as more conflict could be mined from stretching the fallout.
So, Ashland's best course of action is a full explanation and a request for time. He will need to hope that Victoria's love overcomes her shock, embarrassment, and anger on Y&R.
This site is a leading source for everything linked to The Young and the Restless. Check Soap Spoilers regularly for Y&R spoilers and news!