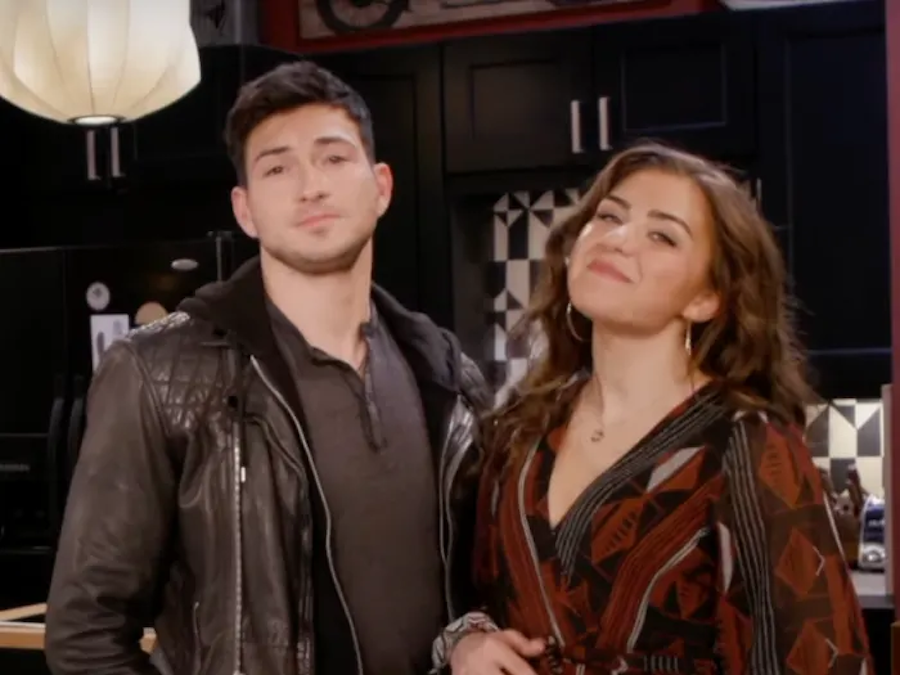 Days of Our Lives spoilers say that it's been a long time coming, but the moment is finally here. While it might have seemed like Ciara Brady's (Victoria Konefal) pregnancy has lasted more than the expected nine months, she's about to give birth to her first child. But unfortunately, her baby daddy and the love of her life, Ben Weston (Robert Scott Wilson) is no where to be found. Here's what you need to know.
Days of Our Lives Spoilers: Ciara Goes Into Labor – Without Ben
In a new Days of Our Lives promo, Ciara informs Allie (Lindsay Arnold) that her water broke and that it's time for action. Of course, she's at a cabin, which is probably the last place she would want to be given her history with cabins in the past. She's been held hostage in one, almost died in one, and now is about to give birth to one under some very sketchy circumstances, no less.
Days of Our Lives spoilers say that Ciara will hit a breaking point. She feel like she can't push any longer and is upset that Ben is not there by her side. Luckily, she has his picture next to her, but that doesn't seem to be enough. Will he make it on time? Will Ciara give birth without any issues? Or worse, will the devil creep around from the corner and create hell for everyone involved? The possibilities are endless. Either way, there's a very good chance that Ben is determined to get to the cabin before it's too late. The only way that will happen, of course, is if he's not held up somewhere else in Salem.
Many DOOL fans have commented on the matter on social media with, "Well, THAT pregnancy certainly wasn't drawn out," along with, "How is she anywhere close to giving birth?? That baby better be gorgeous."
Days of Our Lives Spoilers: Will Ben Make It On Time?
Of course, fans will have to tune in for all of the action. From what we can tell already, this is going to be one exciting episode that you won't want to miss. In the meantime, let us know what you think by leaving us a line with your thoughts in our comments section below. Days of Our Lives airs weekdays on the NBC network. Check your local listings for times.
Be sure to catch up with everything on DOOL right now. Come back here often for Days of Our Lives spoilers, news and updates.