The Young and the Restless Spoilers Monday, October 30: Kyle Sells Out, Victoria's Wrath, Audra's Hustle
The Young and the Restless (Y&R) spoilers for Monday, October 30 tease that Jack Abbott (Peter Bergman) and his son Kyle Abbott (Michael Mealor) butt heads.
Jack has been where Kyle is now, and tries to talk sense into him. But at this point Jack is fed up with his son's swagger and sense of entitlement.
Jack wants Kyle to return to the family business, Jabot. But Kyle wants to be co-CEO, something that Jack can't give him. In a disastrous move, Kyle decides to join forces with Tucker McCall (Trevor St. John) and Audra Charles (Zuleyka Silver) to take over Jabot.
The Young and the Restless spoilers: Kyle's Arrogance
Audra has convinced Kyle that this is the only way he will be in charge at Jabot. She believes she can control him and his ambition, but Tucker isn't so sure.
Kyle is putty in Audra's hands because she's playing on his sense of victimhood, promising to get him what his dad won't give him.
But Kyle is playing with fire by betraying his family; maybe he should talk to Nate Hastings (Sean Dominic) to find out how that kind of power play worked out for him.
The Young and the Restless spoilers:
Tucker is ruthless and wants to know that Kyle is loyal. In response, Kyle affirms his commitment to the new team which leads overconfident Audra to congratulate herself for bringing Kyle on board.
But you know what they say, pride goes before a fall and Audra could find that her backstabbing comes back to bite her because show spoilers suggest that Kyle could be planning to double-cross Tucker and Audra, and take the Jabot spoils all for himself.
Y&R spoilers: Victor's Horrible Scheme
Elsewhere, Victoria Newman (Amelia Heinle) is furious that Victor Newman (Eric Braeden) fooled his family into believing he was losing his marbles. This isn't the first time he has lied to his kids, including Nick Newman (Joshua Morrow), but his latest maneuver was too cruel.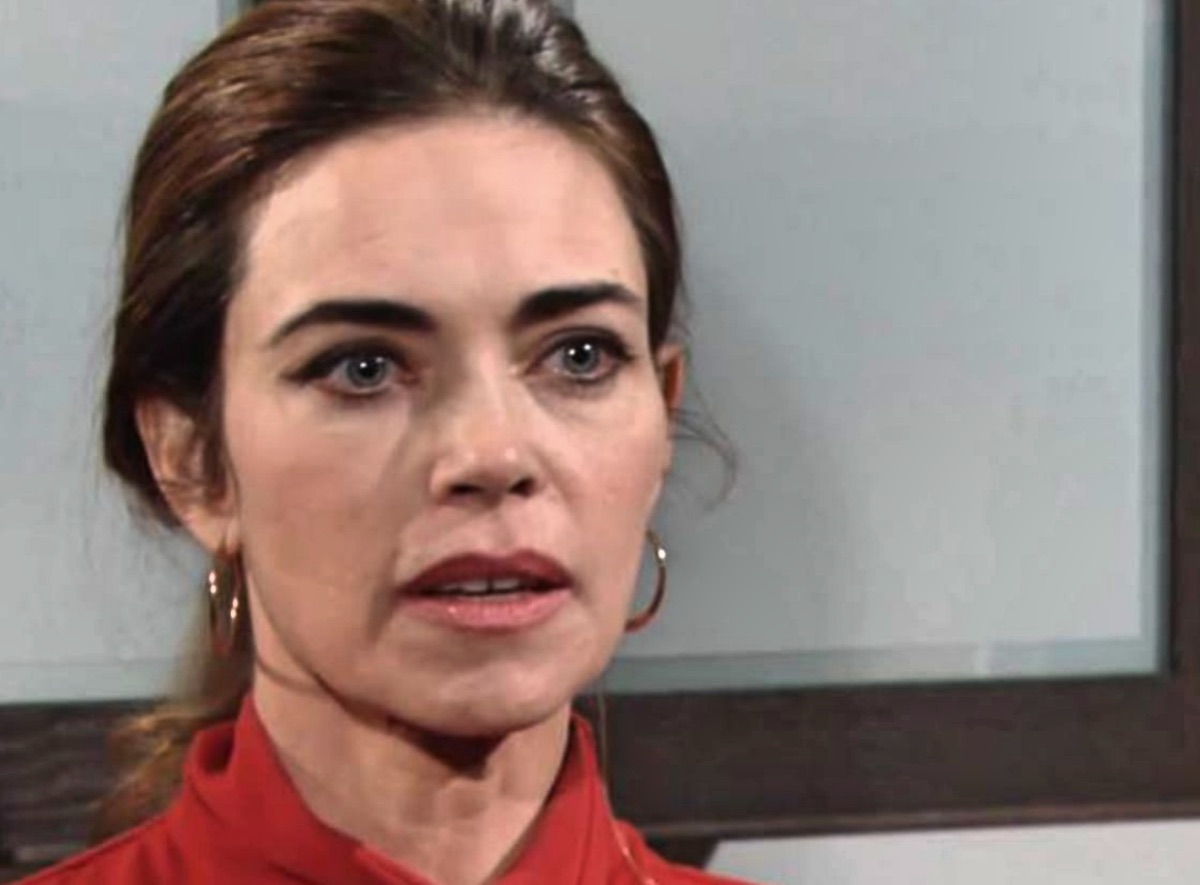 Victoria lets Victor have it for believing that she would turn on him because she thought he had dementia. She does want to be CEO, but not at her father's expense.
The Young and the Restless spoilers: Victoria's Rage
After venting spleen, Victoria tells her father she wants to show that Adam Newman (Mark Grossman) is the child who would betray him in craven fashion.
Nick and Victoria agree to pretend that Victor is losing it, but Victoria could have a conflict of interest as regards her employee and lover, Nate Hastings.
Who will she choose to be loyal to if Victor demands that Nate must be kept out of the loop? Victoria will be tested down the road; if she lies to Nate she may lose him!
Be sure to catch up on everything happening with Y&R right now. Come back here often for The Young and the Restless spoilers, news, and updates.