General Hospital Comings And Goings: Wes Ramsey Says Good-Bye To Port Charles – Will Fans Miss Him?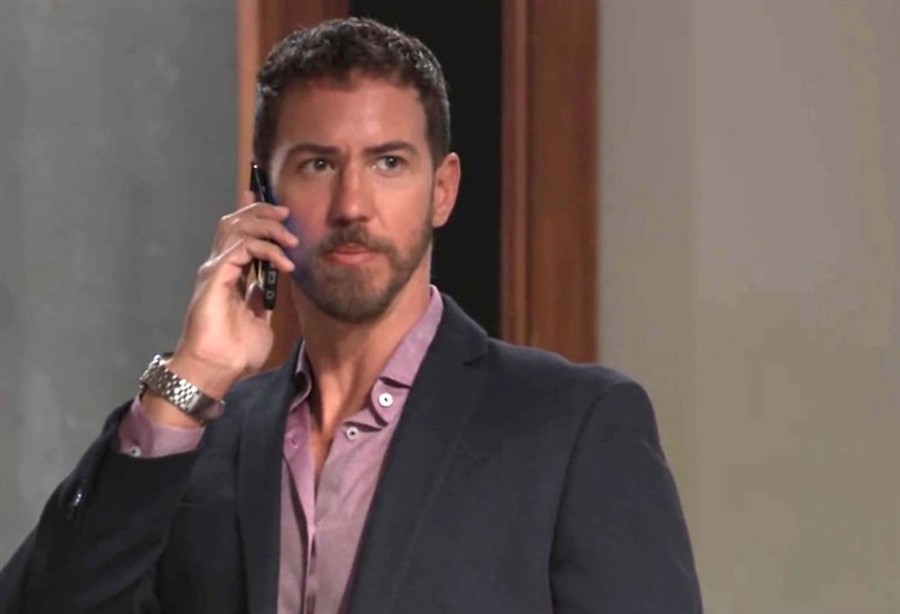 General Hospital spoilers say that when it comes to the soap world, you are never really gone, even if that last nail is hammered into your coffin, right? And while he has certainly said good-bye before, it looks like actor Wes Ramsey, who plays Peter August on the hit ABC soap, it saying good-bye once again. But is this departure from the soap a permanent one? That's what fans want to know. Keep reading below for all of the spoilers you need to know.
General Hospital Comings And Goings: Wes Ramsey Says Good-Bye To Port Charles – Will Fans Miss Him?
As many General Hospital fans know by now, Peter August is presumed to be dead. Wes Ramsey, who has been on the show since 2017, posted his farewell to his fans on his Instagram account.
 "Thank you for taking the journey with me," he wrote. "To those who were kind & supportive, my heart has felt inspired by you. To my friends & family (& the fans everywhere), it has been an honor to give everything I had to this & I will never forget how fun it was to entertain you. To the cast & crew, thank you for welcoming me into your world & for giving me a chance to play with you each day. To the writers, producers & directors, thank you for trusting me with all we did together. It was one helluva ride… #GH#peteraugust #actorslife #mydreamscametrue"
General Hospital Comings And Goings: What's Next For Wes Ramsey?
Of course, it didn't take very long for his fans and followers to weigh in on the matter. Many of the mwrote, "Peter needs to go  as far as his character goes. But he's a very good actor and can bring life back to the story   If anyone needs to Go it's Nina  don't like her story line at all  how she moving in the show is  horrible  breaking up a family that was solid and hate that storyline," along with, "It is a shame the character turned bad. However, Ava killed someone and Maura West still has a job.I think it is terrible that this character got away with murder.All the characters know what she did. They just act like it never happened."
Another fan wrote, "Even though Peter was probably the most hated actor in day time soaps. I have to say, that he truly was a great actor! He was so convincing and made me want to jump in the TV and slap him. I'm glad it's all over so Maxie can finally live in peace."
Let us know what you think in your comments section below. Also, don't forget that General Hospital airs weekdays on the ABC network. Check your local listings for times.
Be sure to catch up with everything on GH right now. Come back here often for General Hospital spoilers, news and updates.