Royal Family News: Kate Middleton Shows Prince William And The World Her Cheeky Side At BAFTA's Red Carpet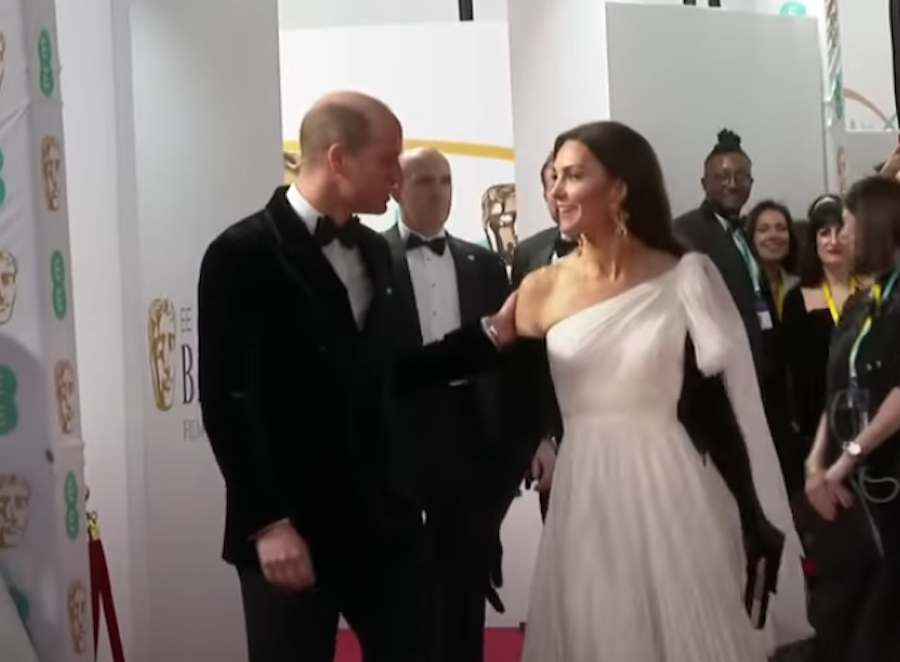 British Royal News says that Kate Middleton is showing the world a side of her that they definitely haven't seen before. That, and it seems like she's showing her husband Prince William that same cheeky side, too. In fact, it looked like the Princess of Wales cupped her husband's bottom cheeks while they walked the red carpet together at the BAFTA's in London over the weekend. It was definitely a 'blink and you'll miss it' kind of moment. Keep reading below for everything you need to know.
Royal Family News: Kate Middleton Shows Prince William And The World Her Cheeky Side At BAFTA's Red Carpet
Many eagle-eyed royal fans noticed that the Princess of Wales showed her husband a little public display of affection on Sunday night. It was definitely the kind of move that fans haven't seen from the princess before and it definitely broke royal protocol, too. But Kate Middleton didn't seem to mind as she clearly looked like she was having fun with her husband while the two of them were basking in the spotlight for the ceremony. 
Now, why Kate chose to behave this way is anyone's guess but seeing how Prince Harry and Meghan Markle have painted her as someone who has a stiff upper lip, there's a good chance that she might be trying to loosen up while she's in public. That, or she might be trying to change her image into someone that is more fun loving, relaxed, and easy-on-the-go, kind of like her sister-in-law. Or at least, that might be the goal in all of this.
Royal Family News: Prince William Is Seeing A Different Side To His Wife
Whatever the case, it seems like Prince William might as well get used to getting more pinches on his bottom cheeks as it seems like Kate Middleton is willing to give him more of that – and especially in public, too. Watch this space as the Kate Middleton that we are getting to know now is definitely a more feisty one. Watch this space.
Tell us British Royal Family fans, how do you feel about this story? Contribute to the buzz by dropping us a line with your thoughts in our comments section below. We'll make sure to update you with all of the latest information about King Charles, Prince William, Kate Middleton and the rest of the firm right here.