Days Of Our Lives Spoilers: Ron Carlivati Explains Why Abigail Has Been Killed Off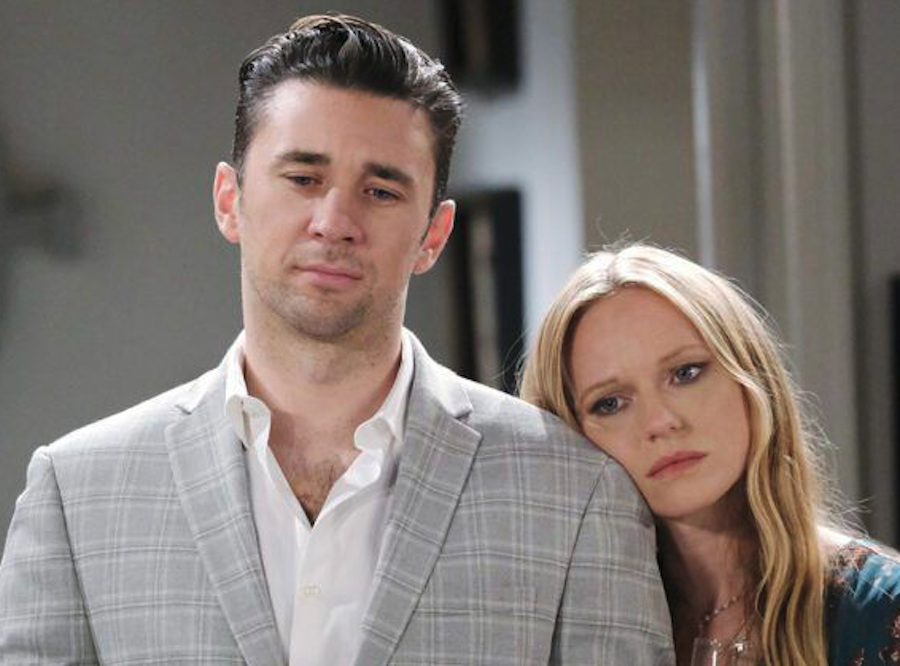 Days of Our Lives spoilers say that Salem will soon lose another legacy character. And while it's going to be hard for a lot of our favorite characters of this fictional town of Salem to say good-bye, it's going to be equally as hard for viewers, too. Luckily, Days of Our Lives Head Writer Ron Carlivati breaks it all down for fans in the latest issue of Soap Opera Digest. Here's what he has to say!
Days Of Our Lives Spoilers: Ron Carlivati Explains Why Abigail Has Been Killed Off
Speaking to the publication in a new interview, Ron admits that it's Abigail who bites the dust. While killing off a character that the audience could very well be invested in is never easy, Carlivati admits that killing off a legacy character does take things to the next level.
Carlivati puts it this way, "Some people saw Abigail born on this show, so she is a legacy character from a legacy family. That doesn't lessen the sting, but these shows, in some way, mirror life and you do lose loved ones, and death is a part of life. I am aware that it will upset some viewers, but ultimately it was a judgment call that we all had to make and we decided it was the best course of action. There is always the option to recast the character, but ultimately, we did not want to do that at this moment."
Days Of Our Lives Spoilers: Who Killed Abigail?
Now, as far as who the suspects are in this murder mystery, Carlivati says that the audience is probably already well aware that there are several people who want to see Abigail gone, in one way or another. He explained, "Gwen obviously has a long history of tension with her sister, and it's Abigail who blew up her life and sent her off to prison. Gwen is in prison, so it seems that she doesn't have the opportunity to commit this crime, but that does not mean it's not possible. You have Leo, who has a list of people he wants to get revenge on and we know Abigail is on it. So that automatically makes them suspect. You also have Lucas, who went on a bender, but that is his niece."
Needless to say, Days of Our Lives fans will have to tune in to find out what will happen next. In the meantime, let us know what you think by leaving us a line with your thoughts in our comments section below. Days of Our Lives airs weekdays on the NBC network. Check your local listings for times.
Be sure to catch up with everything on DOOL right now. Come back here often for Days of Our Lives spoilers, news and updates.