GH Spoilers Update: Wednesday, November 15: Bad News, Friendly Catch-Ups, Stage Fright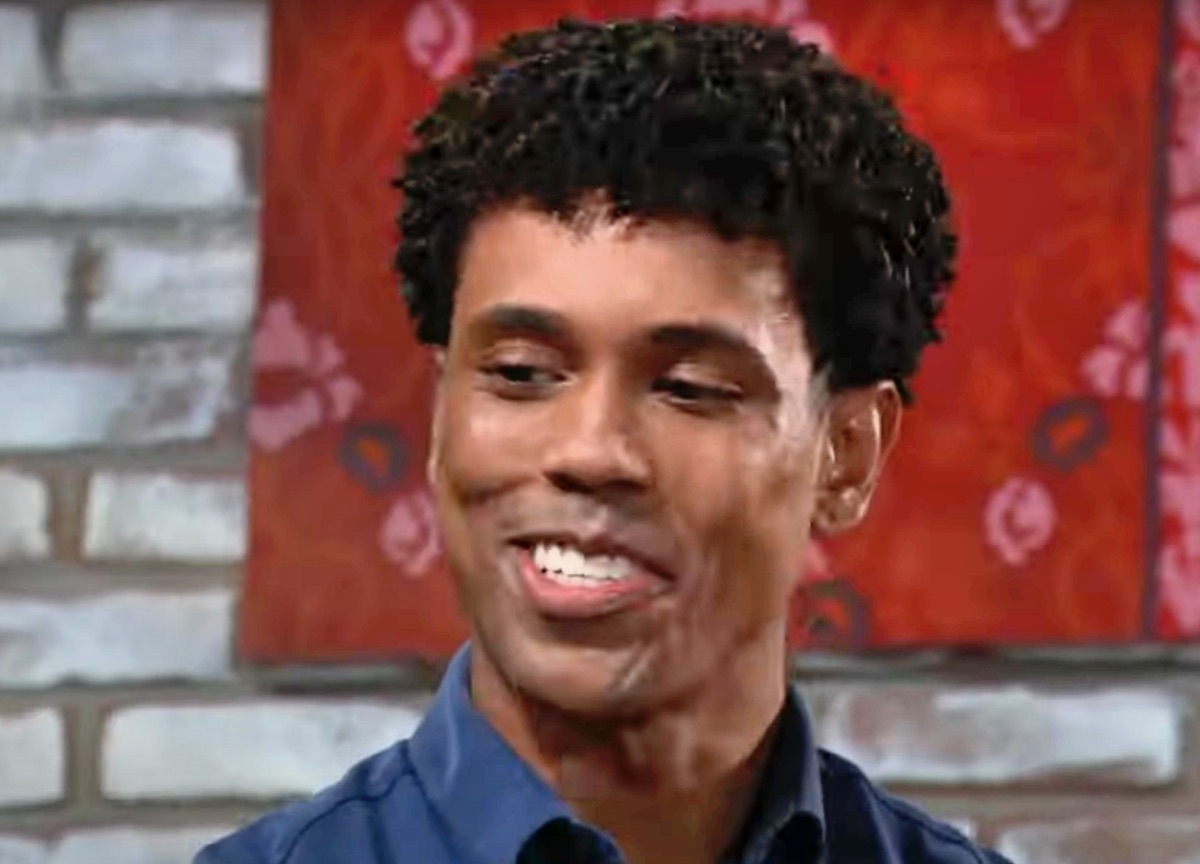 General Hospital spoilers and updates for Wednesday, November 15 tease bad news, friendly catch-ups and stage fright.
TJ Ashford (Tajh Bellow) is blindsided by bad news, Alexis Davis (Nancy Lee Grahn) has a friendly catch-up and Lucy Coe's (Lynn Herring) got a case of stage fright.
General Hospital Spoilers: Bearing News
At the Ashford-Robinson home, Portia Robinson (Brook Kerr) tells Curtis Ashford (Donnell Turner) she got news today.
The hospital and Curtis' close friend Hamilton Finn (Michael Easton) have been hit with a malpractice suit, which could affect Portia's job and Stella Henry's (Vernee Watson).
That's not the best news at a time like this, with Curtis trying to keep his club, The Savoy going and Selina Wu (Lydia Look) trying to take it from him.
Everyone needs to be prepared though, just in case the worst case scenario does happen. Bigger hospitals than GH have been brought down by malpractice lawsuits.
GH Spoilers: Sister, Sister, Spill It
At the Metro Court, Kristina Corinthos-Davis (Kate Mansi) and Molly Lansing-Davis (Kristen Vaganos) have a sisterly catch up as Kristina tells her she heard words she never thought she'd hear.
Kristina is probably talking about Blaze (Jacqueline Grace Lopez) and that Molly and Kristina's mom, Alexis thought Blaze is into Kristina.
Perhaps Kristina and Blaze have had a date since that happened and she's catching Molly up on the latest. As for Molly, she remains excited about their baby on the way via their surrogate Andrea Gates (Lily Anne Harrison).
General Hospital Spoilers: Bad News
Meanwhile, Molly's mood and her expectations may be dashed as TJ gets a blindsiding call at the hospital. He makes a phone call to someone, likely her, and says they need to talk right away. Is there a problem with Andrea's pregnancy, something unexpected?
TJ and Molly would be devastated if they lose the baby and they'd have to start all over again. TJ and Molly should buckle up, it sounds like it's going to be a rough ride!
GH Spoilers: Friendly Catch-Ups
In the meantime, Alexis is also at the Metro Court, catching up with her friend Diane Miller (Carolyn Hennesy). They may have not had a chance to catch up since Drew Cain (Cameron Mathison) was released from prison.
Diane asks Alexis not to keep her in suspense, how did it happen? Diane also will have something to vent about to Alexis-probably Robert Scorpio (Tristan Rogers) trouble again!
General Hospital Spoilers: Stage Fright
Elsewhere, Lucy is having a version of stage fright as she vents to Scott Baldwin (Kin Shriner) on the Home and Heart set. She hopes this whole relaunch goes off without a hitch-the relaunch being of "The Deceptor" which, thanks to giving into Tracy Quartermaine's (Jane Elliot) blackmail they can sell.
She was very nervous about rehiring Sasha Gilmore (Sofia Mattsson) to be the Face of Deception but Tracy overrode her decision.
Sasha being their spokesperson again is probably making Lucy nervous, but Lucy's had some hurdles of her own! Are the alpaca and Cody Bell (Josh Kelly) with her for this appearance?
GH Spoilers: Sasha Gilmore's Prepared
Sasha might be a little nervous too since the last time she was on Home and Heart Haven DeHavilland (Morgan Fairchild) played dirty tricks!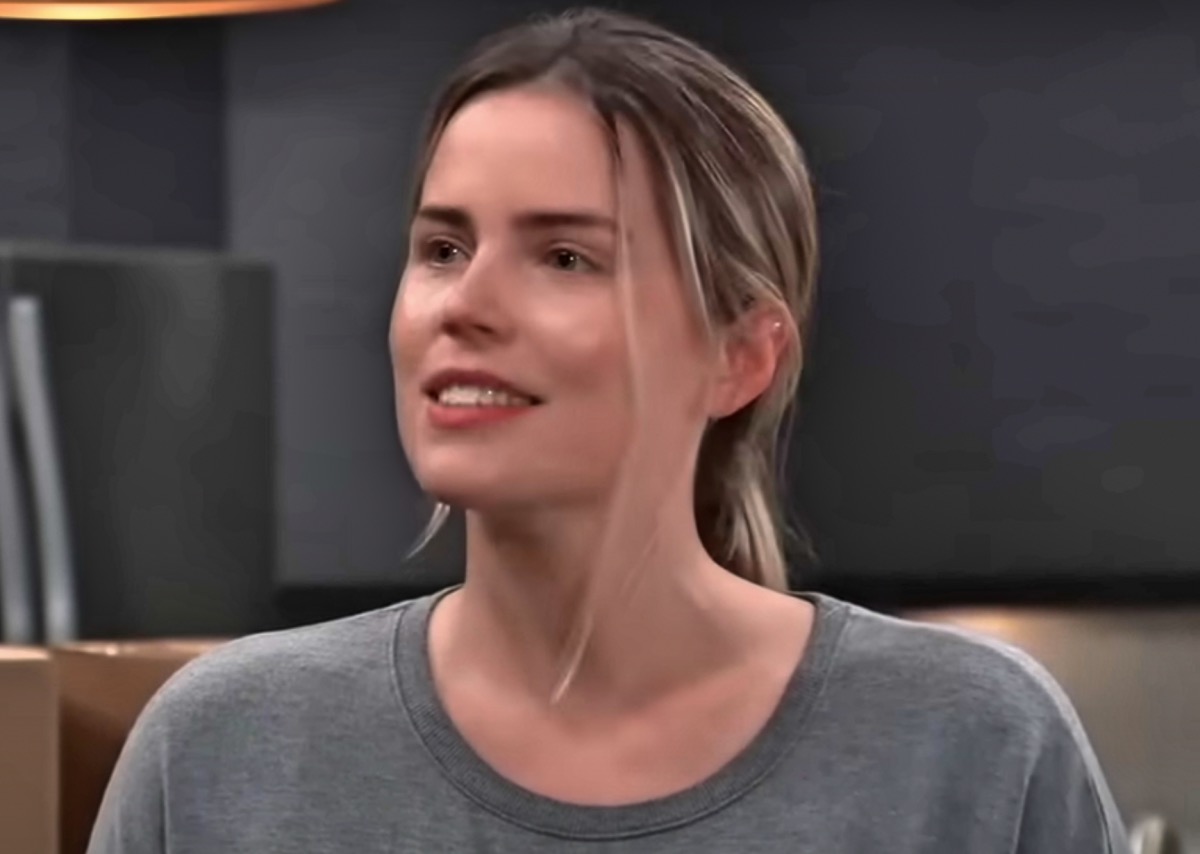 She had her sound people play crying baby noises into her earbuds trying to recreate her nervous breakdown when she was still grieving her late baby.
Cody started to strip down on stage, fully prepared to streak across the set on live tv, which brought Haven's plot to a grinding halt! This time, she tells someone, presumably if something like that happens, she will walk off the set!
General Hospital Spoilers: Bible Promises Or Threats?
Scripture spouter Cyrus Renault (Jeff Kober) meets Austin Gatlin-Holt (Roger Howarth) in a stairway in the hospital, bringing him glad tidings of great joy!
Austin's rather dubious, considering he found a threatening note and Mason Gatlin (Nathanyael Grey) was "disciplined" by Cyrus. Both the cousins seem pretty fed up with his manipulations, and in Mason's case, flipping on Cyrus might earn him witness protection-if he'll behave himself!
Cyrus is a big fish that everyone from the PCPD to the DEA have wanted to get their hooks in for a very long time. Austin won't like the warning Cyrus gives him.
Be sure to catch up on everything happening with GH right now. Come back here often for General Hospital spoilers, news, and updates.