The Young and the Restless News: Mark Grossman And Courtney Hope Dating Again?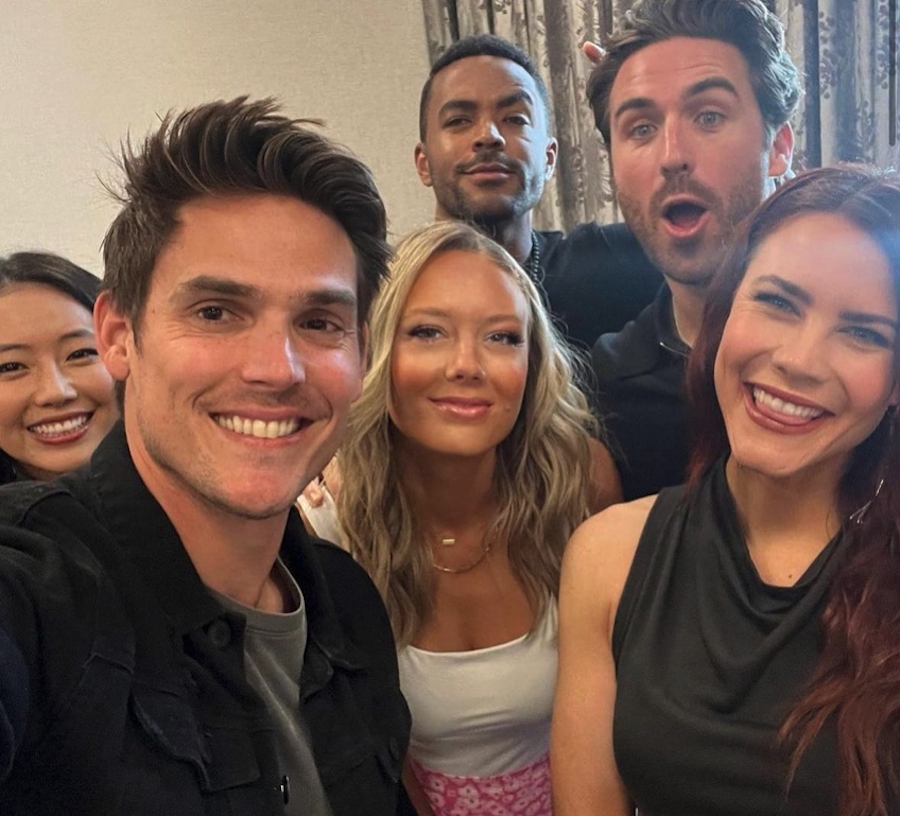 The Young and the Restless spoilers say that you can't just post a photo of yourself and your ex-girlfriend and think that no one is going to ask any questions about it. Sure, she might be your co-star but fans still have a lot of questions! Believe it or not, Mark Grossman, who is best known for his role as Adam Newman, shared a new photo of himself with his ex-girlfriend Courtney Hope (Sally Spectra). And as you can imagine, daytime television fans everywhere have a lot to say about this! Here's what you need to know.
The Young and the Restless News: Mark Grossman And Courtney Hope Dating Again?
Even though Mark and Courtney really never talked about their romance, nor have they ever said anything about their breakup, fans have been speculating about their relationship status for a very long time. It certainly looked like they were more than friends when they were going on vacations with one another and having hot date nights in L.A. 
Well, something must have happened because before The Young and the Restless fans even knew it, Courtney had erased all of her photos with Mark from her Instagram account. And let's just say that's not a move that 'just friends' make. Clearly, Courtney and Mark went from lovers to going back to the friend zone.
However, it looks like there's no bad blood between them as Mark recently posted a photo of himself along with Courtney and a few of their The Young and the Restless castmakes on his Instagram account. Both Courtney and Mark definitely look like they are comfortable in each other's company. What's more, Mark also posted another Instagram of his dog Oakley and Courtney shared a sweet message for the pup on his birthday.
So, does this mean that Courtney and Mark are back on? Of course, they only know the answer to that question. We have a feeling that their story isn't over yet. In fact, it might just be on Chapter 2!
The Young and the Restless News: Are Mark And Courtney Just Friends?
It goes without saying that The Young and the Restless fans will have to tune in to find out what will happen next! Watch this space as there's more to come. In the meantime, let us know what you think by leaving us a line with your thoughts in our comments section below. The Young and the Restless airs weekdays on the CBS network. Check your local listings for times.