GH Spoilers Update Tuesday, November 14: Counseling Sessions, Urgent Questions, And Threatening Warnings!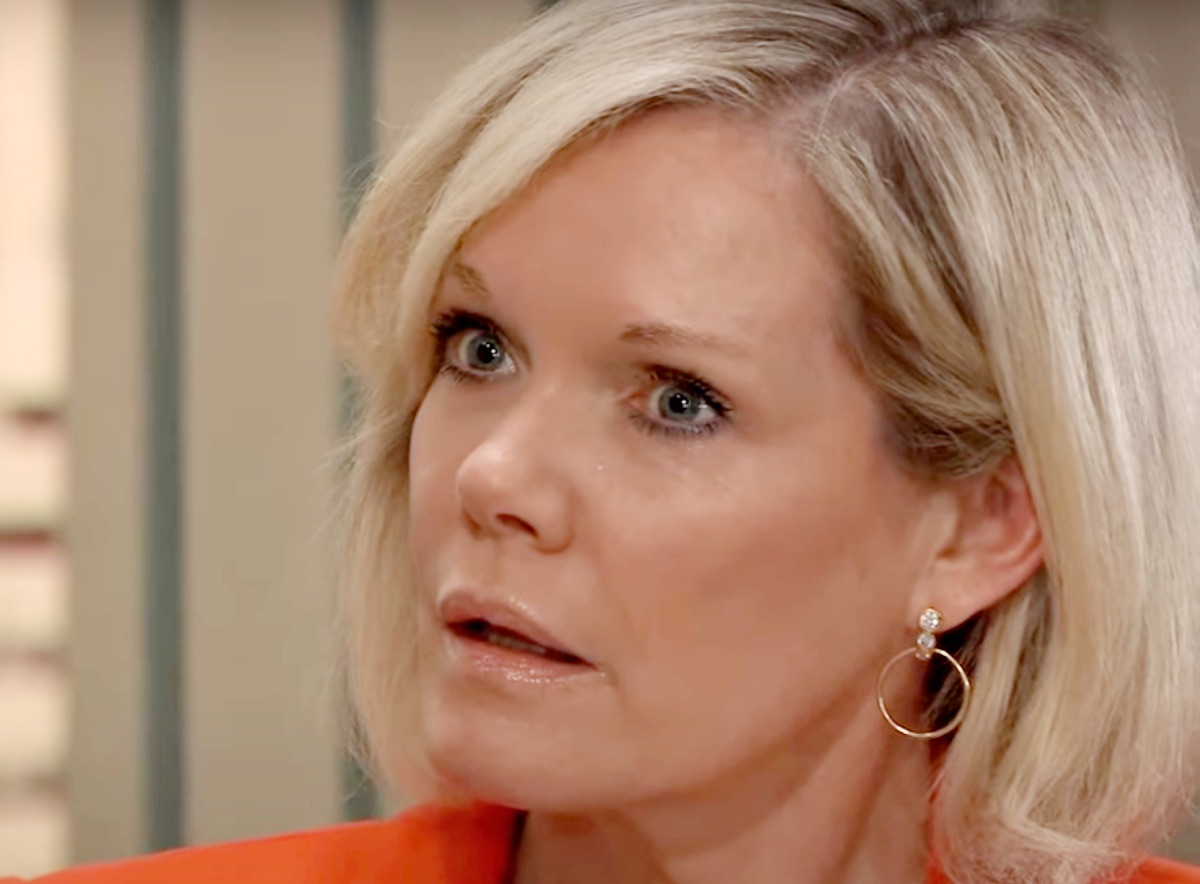 General Hospital spoilers and updates for Tuesday, November 14 tease counseling sessions, urgent questions, and threatening warnings!
Ava Jerome (Maura West) counsels Trina Robinson, (Tabyana Ali) Carly Spencer (Laura Wright) has urgent questions, and Cyrus Renault (Jeff Kober) delivers a threatening warning.
General Hospital Spoilers: Bad News For Hamilton Finn
At GH, there's bad news for Hamilton Finn (Michael Easton) as he is called into the co-chiefs of staff's office.
Doctors Portia Robinson (Brook Kerr) and Terry Randolph (Cassandra James) are Finn's bosses, and Portia tells him she and Terry would like to speak to him.
Finn is already dealing with the decline of his father, Gregory Chase (Gregory Harrison) from ALS, a terminal condition so it's not a good time for this to happen.
Finn will be dealing with a professional crisis, which for a doctor could mean a malpractice suit, a misdiagnosis, or an unauthorized or experimental treatment. Elizabeth Baldwin (Rebecca Herbst) will be his main source of support as he deals with what's coming next.
GH Spoilers: Dante Falconeri Interrogates Austin Gatlin-Holt
Finn's not the only doctor at the hospital with problems today, as Detective Dante Falconeri (Dominic Zamprogna) interrogates Austin Gatlin-Holt (Roger Howarth).
Austin had witnessed Detective Harrison Chase (Josh Swickard) interrogating Mason Gatlin (Nathanyael Grey) in his hospital room earlier, and Mason implied he'd implicated him in Ava's kidnapping.
Austin thought maybe he should get ahead of it by cooperating with the police but it's obvious he's already in more trouble than he thought. Dante tells him to come up with the name of Mason's boss, and maybe he can save himself!
General Hospital Spoilers: Counseling Sessions
In the meanwhile, Ava is in her office at the Jerome Art Gallery counseling Trina, who'd just walked out of a bad argument with Spencer Cassadine (Nicholas Alexander Chavez).
Spencer was reacting to just having found out that Esme Prince (Avery Kristen Pohl) was moving out of the Collins house with Ace Prince-Cassadine (Joey and Jay Clay).
He felt betrayed by his grandmother, Laura Collins (Genie Francis) because she supported the move and was helping Esme with money.
He had told Trina if she was expecting him to choose between her and Ace, she wouldn't like the answer. Trina cries, "it's like we're doomed to fail"!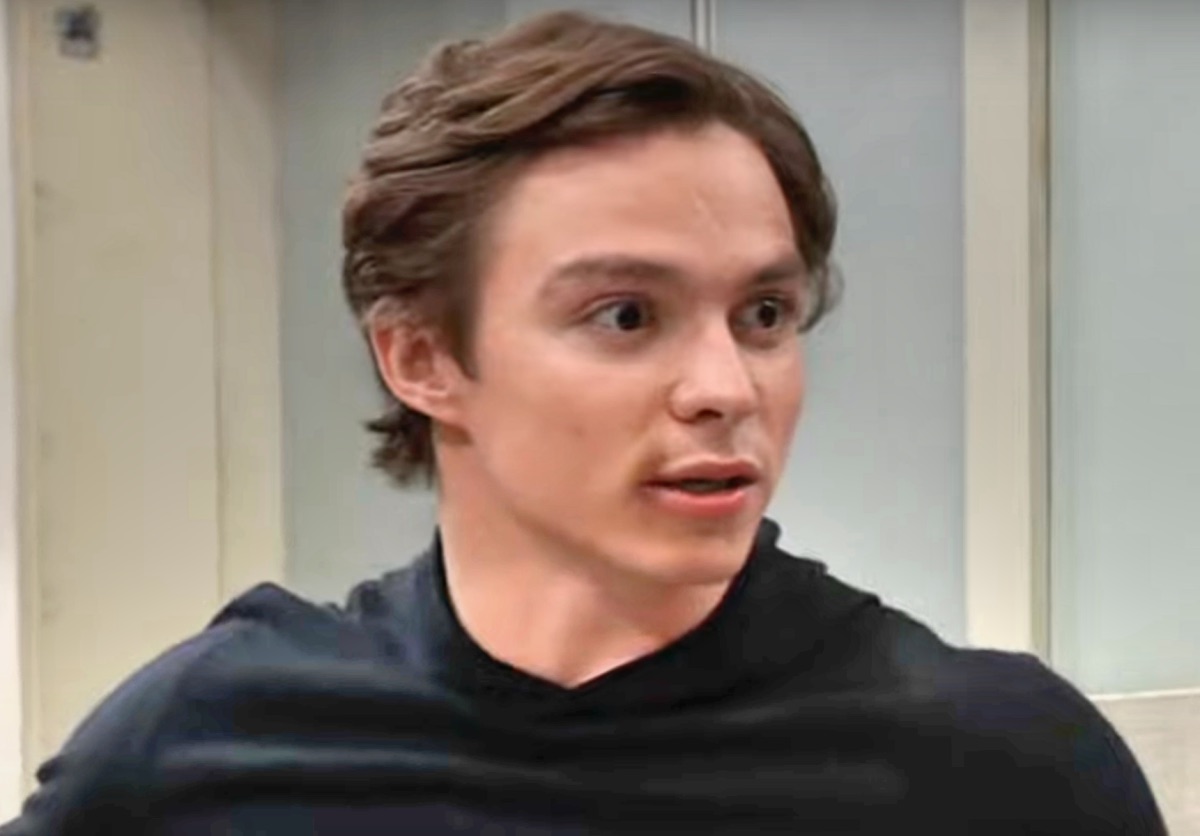 GH Spoilers: Spencer Cassadine Pleads With Esme Prince
Elsewhere, Spencer pleads with Esme, likely to not move out with Ace, but he doesn't know the whole story. The reason Laura approves and supports the move is because Esme confessed to her she was getting feelings for Spencer!
Esme may be getting ready to tell Spencer, if he keeps pushing her, as she tells him Ace and she need to get away from him.
It's not like she's fleeing the country with the baby, she's moving to Kelly's and renting from Carly, who'll keep an eagle eye on her.
General Hospital Spoilers: Laura Collins Talks About Charlotte Cassadine
Meanwhile, Laura is at Valentin Cassadine's (James Patrick Stuart) house where Nina Corinthos (Cynthia Watros) is also listening.
Laura updates them on her visit with Charlotte, who had told her Anna Devane (Finola Hughes) shot her on purpose. She also told her Anna was not to be trusted, and she had to protect her father.
Previously, Laura and Valentin had discussed how it appeared Victor Cassadine (Charles Shaughnessy) had weaponized Charlotte against Anna while in boarding school last summer. Laura tells Valentin and Nina "it is as we expected".
GH Spoilers: Urgent Questions
Carly seeks out Sonny Corinthos (Maurice Benard) with urgent questions, and she's upset-she asks him why Nina offered to sell her back her half of the Metro Court!
Sonny won't be able to answer that question because this will be the first he's heard of it. If it had been an offer to give back her half, he might have assumed it was Nina trying to make amends. Sonny will be puzzled but not as upset as Carly, who's obviously suspicious of the offer.
General Hospital Spoilers: Threatening Warnings
Meanwhile, Cyrus is at GH delivering a threatening warning to Mason, who's come up with an idea he thinks will work.
Cyrus gets down in his face and tells him it won't work for him, Mason's likely talking about a way to keep himself out of prison. Cyrus may have a Bible in his hand but it looks like he's got hellfire and brimstone in his eyes.
If looks could kill, Mason would be dead, and he's probably warning him not to flip on him! It's possible since Austin has some small favor with Cyrus, he's warning Mason not to flip on Austin either.
Be sure to catch up on everything happening with GH right now. Come back here often for General Hospital spoilers, news, and updates.