B&B Spoilers Update Tuesday, November 14: Eric's Health Worsens, Steffy And Thomas Informed, Luna Encourages Poppy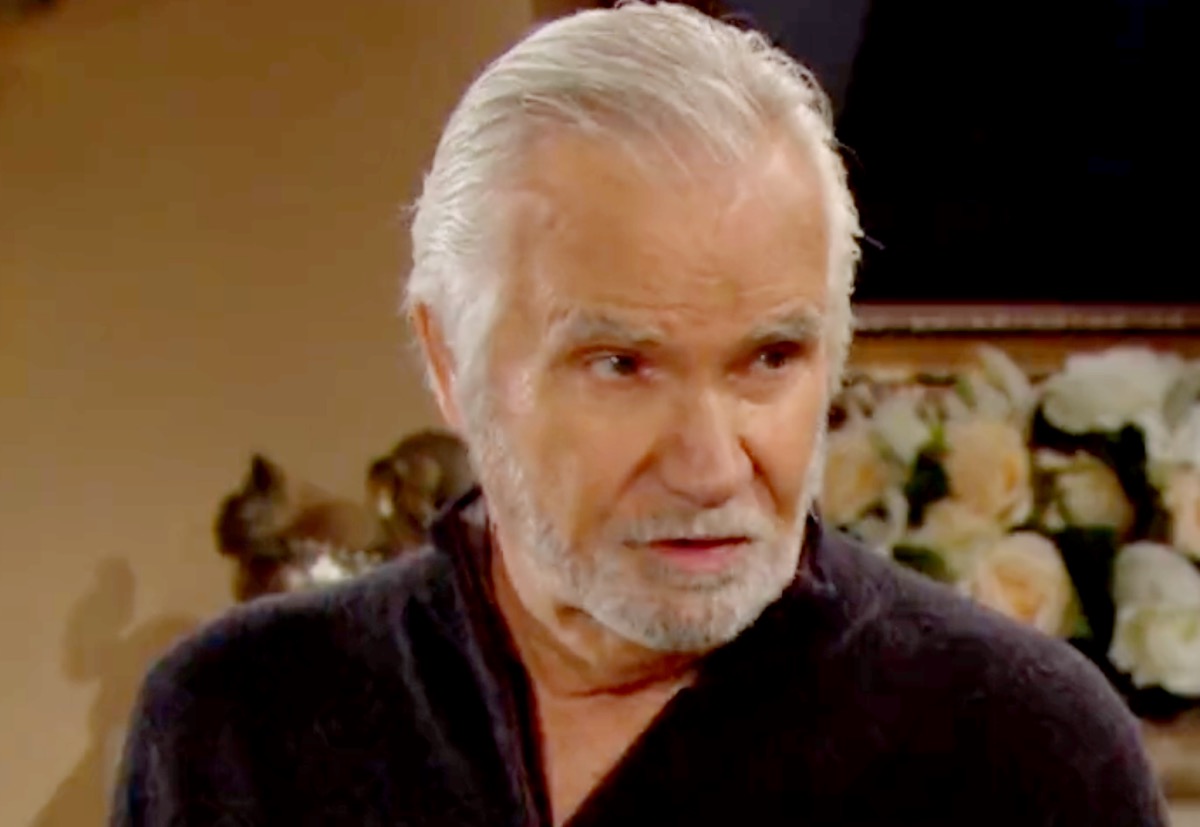 The Bold And The Beautiful spoilers for Tuesday, November 14 reveal that Eric Forrester's (John McCook) health is getting worse by the day.
Ridge Forrester (Thorsten Kaye) informs Thomas Forrester (Matthew Atkinson) and Steffy Forrester (Jacqueline McInnes Wood) of Eric's condition.
Luna Nowaza (Lisa Yamada) will encourage Poppy Nowaza (Romy Parks) after her fight with Li Finnegan (Naomi Matsuda).
Eric Forrester's Health Is Getting Worse
The Bold and The Beautiful spoilers reveal that Eric's health is getting worse by that day and some of the family members who don't know must be clued in.
Of course, Donna Logan (Jennifer Gareis) and Katie Logan (Heather Tom) want to let the family and staff in on the news but Eric refuses. Eric doesn't want anyone's pity.
However, Eric doesn't get to dictate who Ridge and Brooke Logan (Katherine Kelly Lang) tell. Brooke will tell Hope so that she can be prepared and prepare the children.
After all, the great-grandchildren love to come to the house to play. Eric is trying to keep this a secret but the news is beginning to spread Like wildfire. Shoudn't the family controld just how this information is released?
B&B Spoilers: Steffy Forrester And Thomas Forrester Learn The Truth
Ridge has decided that Steffy and Thomas need to hear the truth from him before someone else tells them. Ridge will gather them together and tell them about Eric's condition.
Of course, Ridge tried to find someone who could help but the doctor assured him that everyone available had been consulted. Steffy and Thomas will both have a hard time facing this. Could Finn know something that might help?
Finn is a brilliant doctor and may even be able to call in some friends to consult with. Bridget Forrester (Ashley Jones) would certainly want to be in on this as well.
Will the family have to face the fact that there is nothing they can do to help? Could help come through before it is too late to do anything for Eric?
The Bold And The Beautiful: Luna Nowaza Gives Poppy Nowaza A Pep Talk
Luna thought that her mother had left Forrester when she took some fabric to the fashion floor. However, little does Luna know that Li came to Forrester and confronted her mother.
Li also finally revealed what she held against Poppy. There is nothing Poppy can do to change Li's feelings. So Luna will advise her mother to let it go and move on.
Poppy needs to stand up for herself and her daughter. Luna has a good job and great prospects at Forrester and Li doesn't need to ruin that for her.
Luna has done nothing to be punished for. However, Li may very well find herself going up against the Forresters and Finn again if she doesn't back off and allow Luna to work in peace.
Be sure to catch up on everything happening with B&B right now. Come back here often for The Bold And The Beautiful spoilers, news, and updates.