General Hospital Spoilers UPDATE Thursday, May 25: Frank Talks, Heart To Hearts, Sage Advice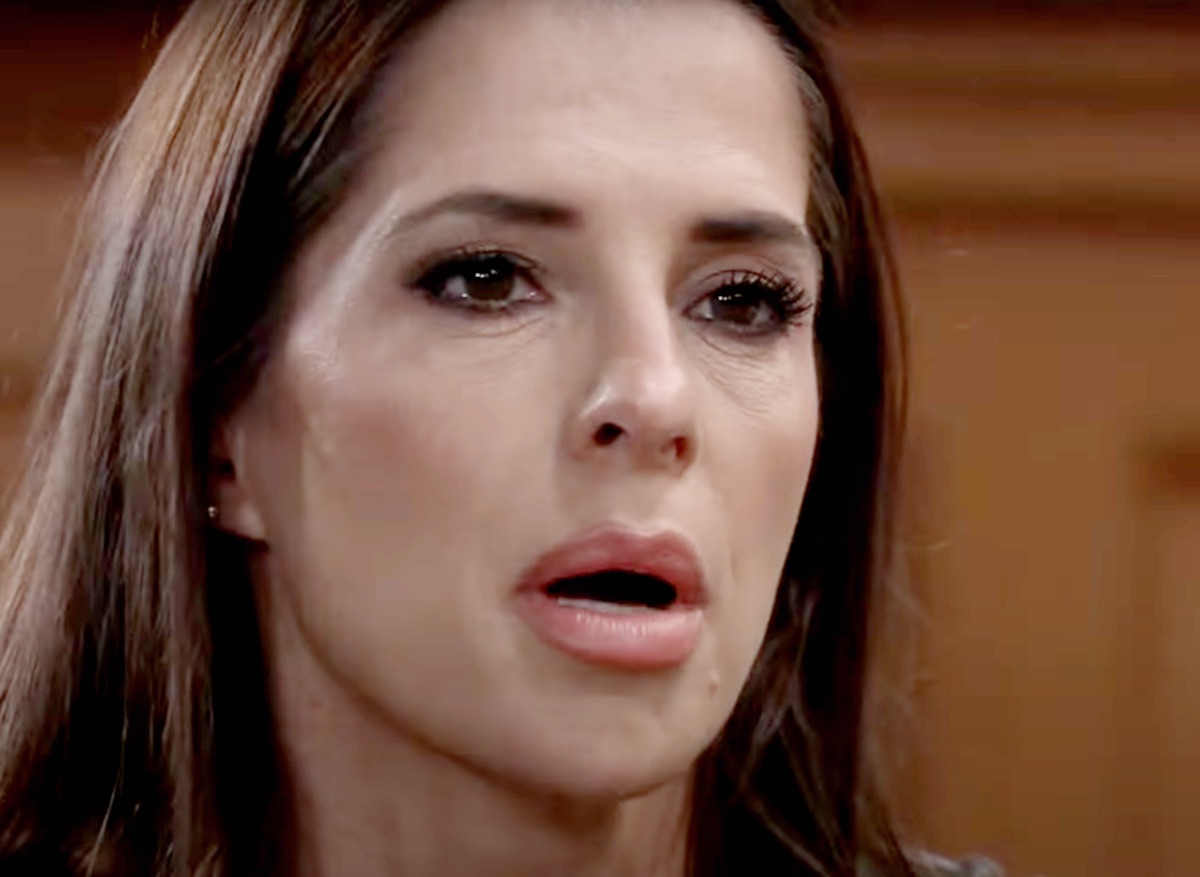 General Hospital spoilers and updates for Thursday, May 25 tease frank talks, heart to hearts, and sage advice. Sam McCall (Kelly Monaco) has a frank talk with her sister, Jordan Ashford (Tanisha Harper) a heart to heart, and Stella Henry (Vernee Watson) dispenses sage advice.
General Hospital Spoilers: Frank Talks
After a family get-together that turned into an argument, Sam has a frank talk with Kristina Corinthos-Davis (Kate Mansi).  She, Alexis Davis (Nancy Lee Grahn) and Kristina got into a family squabble, although Alexis wisely refrained from talking, about Kristina's business plan for a charity she's starting. Her father, Sonny Corinthos (Maurice Benard) is financing a youth shelter for runaways and Sam accused Kristina of putting the cart before the horse.
Kristina was offended and disappointed because she just wants her family to believe in her, and felt her plan of starting a website before hiring psychiatrists was fine. For one thing, the shelter is not yet built-Sam tells her she feels it's just not possible.
GH Spoilers: Curtis Ashford Pays Portia Robinson A Surprise Visit
At General Hospital, Curtis Ashford (Donnell Turner) surprises Portia Robinson (Brook Kerr) with a visit and they talk in her office. Curtis had asked advice about his love life from Drew Cain (Cameron Mathison) as to should he have hung on with Jordan longer instead of divorcing her. Drew advised he needed to decide what he wants with his current marriage before focusing on recreating a former one. Now Curtis is talking to Portia, and she wants clarification that he's saying he's officially ending things-but she doesn't seem surprised about that.
General Hospital Spoilers: Heart To Heart
Meanwhile, Jordan is elsewhere, having a heart to heart talk with old friend and colleague Anna Devane (Finola Hughes). Anna listens compassionately as Jordan hangs her head and says now there's a new secret weighing on her conscience. No doubt Jordan is talking about the passionate encounter that almost led to Curtis and her hitting the sack after kissing at The Savoy.
He wanted it but she put him off, telling him he needed to know what he wanted where Portia is concerned. Basically, the same thing he was told by Drew.
GH Spoilers: Sage Advice
Meanwhile, TJ Ashford (Tajh Bellow) is getting some sage advice about his situation from Stella Henry (Vernee Watson). She tries to give him the best advice she can, knowing TJ is going through a now rough patch with Molly Lansing-Davis (Haley Pullos). TJ and Molly had a terrible fight over her not telling him about her endometriosis symptoms she'd had for quite some time. That didn't end well, with her blowing up at him figuring he meant that her infertility was all her fault!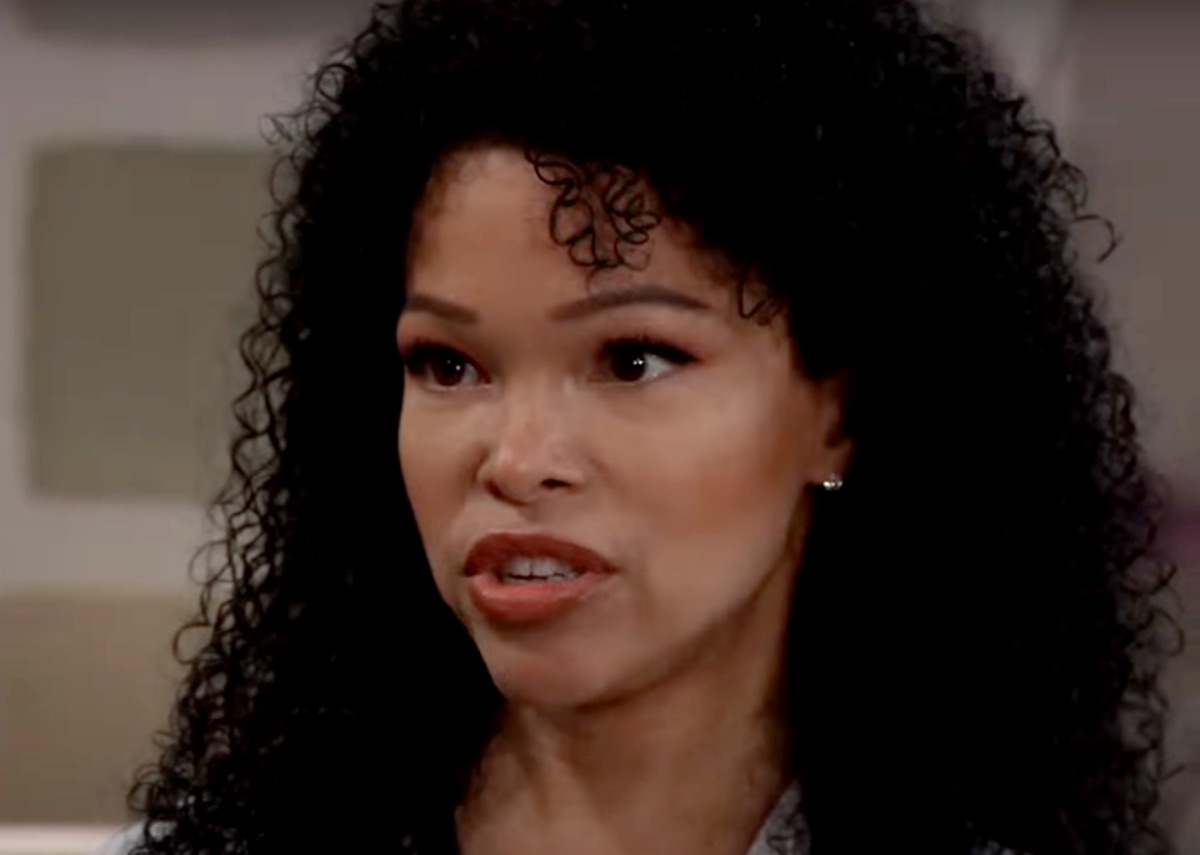 General Hospital Spoilers: Nina Reeves Is Determined
Meanwhile, back at Sonny's penthouse, Nina Reeves (Cynthia Watros) remains determined to go through with her marriage to Sonny. Ava Jerome (Maura West) had just been told about their engagement-actually, Avery Jerome-Corinthos (Ava or Grace Scarola) figured it out first. Avery doesn't miss a trick, quickly spotting Nina's huge engagement ring and talking about it.
Ava warned Nina that if Sonny were to find out that Nina was the one who called the SEC on Carly Spencer (Laura Wright) and Drew, it would be over for them. Nina, frustrated, says any ramifications are worth it.
GH Spoilers: Sonny Corinthos Shares Important News
Meanwhile, Sonny has gone to Carly's house to share the important news of their engagement. He has no clue she already knows, after witnessing Nina's announcement and her flashing her ring to Trish, (Trish Ramish) their server at the Metro Court. Earlier, Diane Miller (Carolyn Hennesy) had been there, and Carly told her and she almost lost her breakfast. Carly tells Sonny that sometimes the simplest solution is the truth, appearing to consider prison before turning on Drew and blaming him.
Be sure to catch up on everything happening with GH right now. Come back here often for General Hospital spoilers, news, and updates.