General Hospital Spoilers: Catching Up, Clearing The Air, Congratulating Friends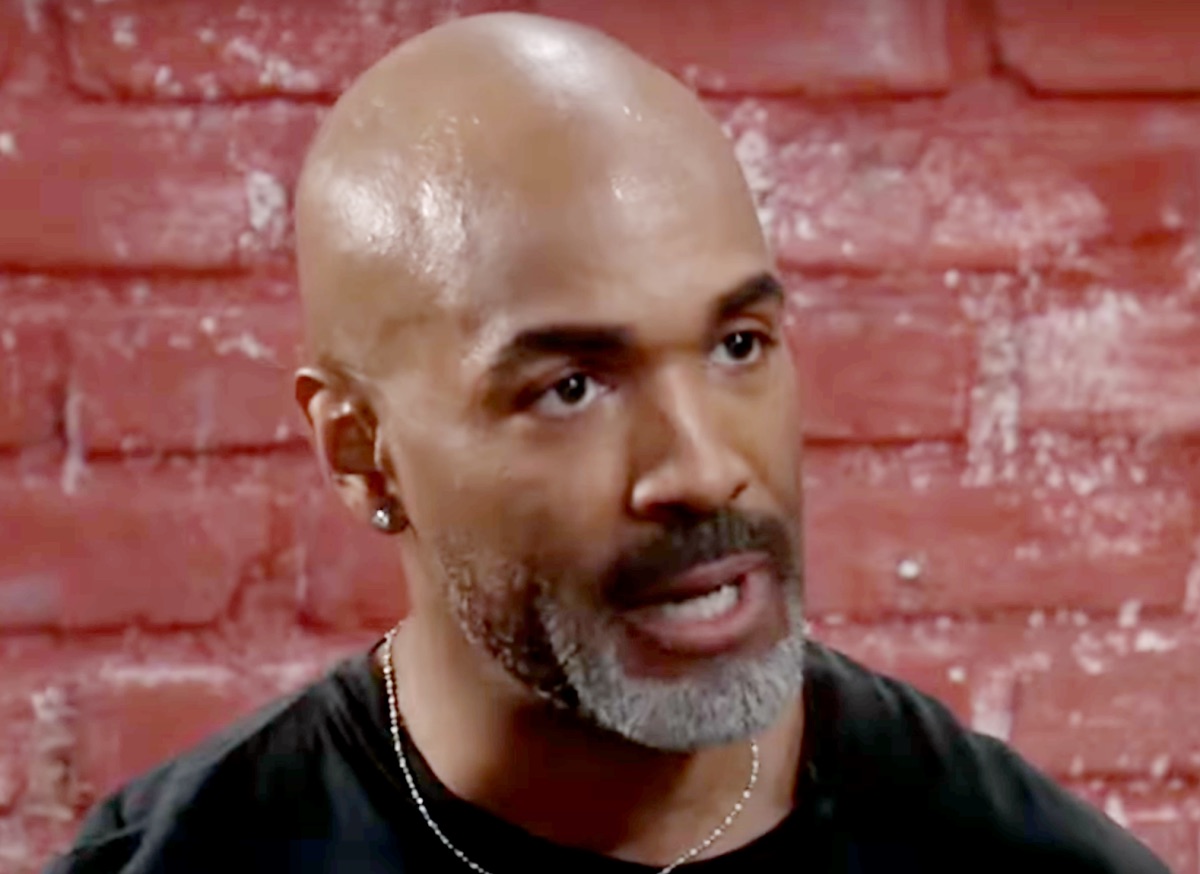 General Hospital spoilers and updates for Wednesday, May 24 tease catching up, clearing the air, and congratulating friends. Curtis Ashford (Donnell Turner) and Drew Cain (Cameron Mathison) catch up, Portia Robinson (Brook Kerr) and Jordan Ashford (Tanisha Harper) clear the air, and Ava Jerome (Maura West) congratulates two friends.
General Hospital Spoilers: Catching Up
At Volonino's Gym, Curtis and Drew catch up for the first time since arriving back home from Greenland. Curtis asks his old buddy if he thinks he gave up on his marriage too easily, but he could be talking about one of two. Is he talking about his former marriage to Jordan, or his current marriage to Portia?
Curtis has clearly been torn between the two women, but Jordan, who obviously still has feelings for him, told him he needs to know his heart, her or Portia. Drew will listen but wisely leave it up to Curtis to decide, because he can't decide that for him.
GH Spoilers: Clearing The Air
Meanwhile, at General Hospital, Portia and Jordan clear the air as Portia tells Jordan she needs to talk to her. They had started to become friends but as Portia got more involved with Curtis, things almost took a frenemy turn between them. Jordan not so secretly wants Curtis back, but not while he's still legally married to Portia. Hopefully the two women can have a peaceful talk and one of the topics might be the paternity test that they're still waiting on the results of.
General Hospital Spoilers: TJ Ashford Presses Molly Lansing Davis
At home, TJ Ashford (Tajh Bellow) presses Molly Lansing-Davis (Haley Pullos) and she literally explodes with emotion. She cries that it's too late for that now and it's all her fault! TJ will certainly try to convince her nothing is her fault, perhaps she's blaming herself and her infertility on failure to act in her best medical interest.
She had never gotten her extreme menstrual symptoms, caused by endometriosis checked out and now finds she's infertile and can't carry a baby. She probably thinks if she had taken things more seriously they could have a baby.
GH Spoilers: Failure To Intervene
Meanwhile, possibly with TJ and Molly, Sam McCall (Kelly Monaco) sitting at a dinner table with their mom Alexis Davis (Nancy Lee Grahn) asks why isn't she chiming in here? Alexis appears to be uncharacteristically biting her nails but maybe she's just literally trying to hold her tongue! Alexis has intervened in things that were none of her business, but her family is a lot different than someone who was a friend. She did overstep with Gregory Chase (Gregory Harrison) and his medical condition but that's different than her own daughter.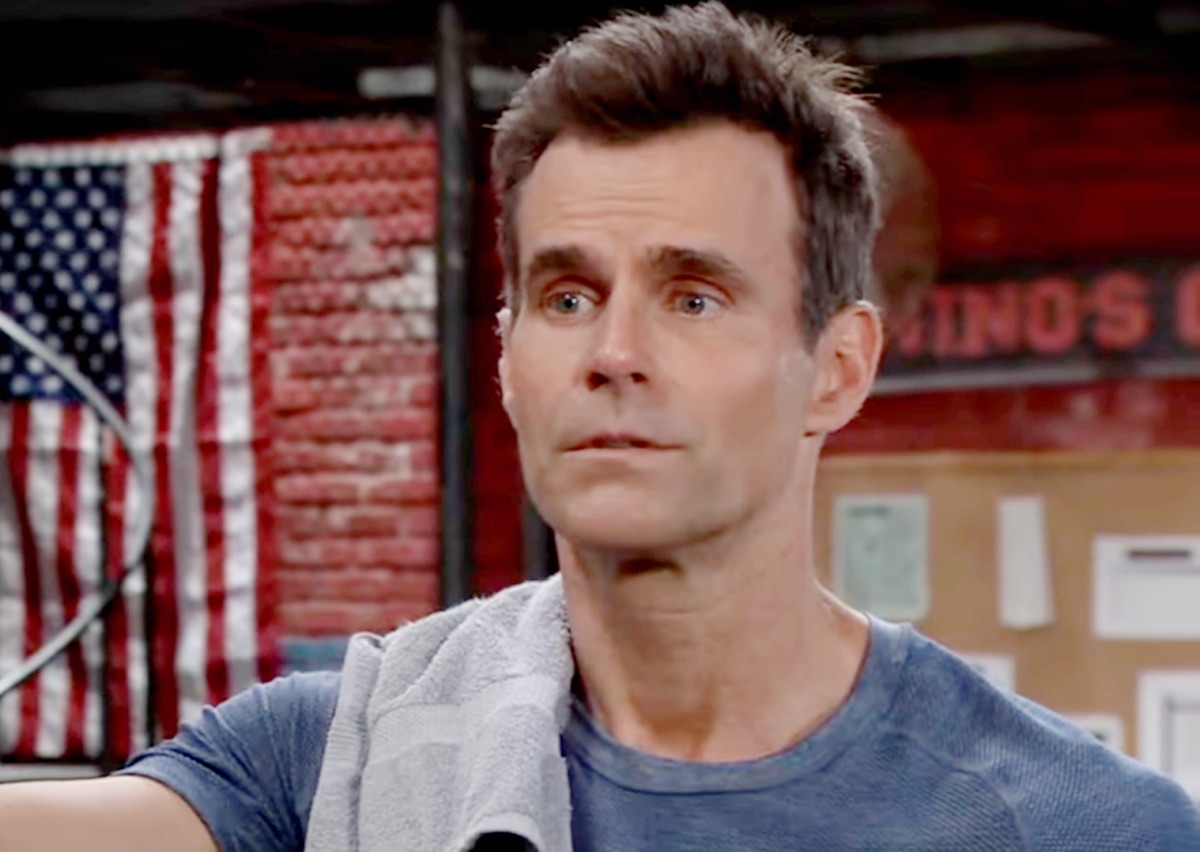 General Hospital Spoilers: Congratulating Friends
Elsewhere, the newly engaged Nina Reeves (Cynthia Watros) and Sonny Corinthos (Maurice Benard) approach Ava, who's stunned at their news. Nina asks her "aren't you going to offer congratulations?" as if Ava couldn't see that whopper of an engagement ring! Of course she'll offer her congratulations, but she knows Nina's joy is tempered with fear, which she's pushing down.
Because if Sonny finds out Nina was the one who turned Carly Spencer (Laura Wright) into the SEC, along with Drew, it's all over for Nina with Sonny. Ava's warned her before and might warn her again once she gets her alone.
GH Spoilers: Diane Miller Warns Carly Spencer
At Carly's house, Diane Miller (Carolyn Hennesy) delivers a warning, telling her even though she has options, she won't like them. They are talking about trying to defend her in the SEC case against her and Drew, although Drew has yet to get an attorney of his own. Sonny's engagement to Nina which Carly witnessed earlier at the Metro Court may come up between them as well.
It's been a day of shockers for Carly, finding out her good friend Olivia Quartermaine (Lisa LoCicero) didn't kick Ned Quartermaine (Wally Kurth) out of the house. She seems to forget that it isn't Olivia's house, and Tracy Quartermaine (Jane Elliot) would make it even more difficult- then seeing Sonny and Nina together.
Be sure to catch up on everything happening with GH right now. Come back here often for General Hospital spoilers, news, and updates.