The Bold And The Beautiful Spoilers UPDATE Wednesday, May 24: Taylor Confronts Brooke, Brooke Comes Clean, Steffy's Bomb
The Bold And The Beautiful spoilers for Wednesday, May 24 indicate that Taylor Hayes (Krista Allen) will confront Brooke Logan (Katherine Kelly Lang) for not being honest. Brook will finally come clean to Taylor. Steffy Forrester drops a bomb on Liam Spencer (Scott Clifton).
Taylor Hayes Confronts Brooke Logan
The Bold and The Beautiful spoilers reveal Taylor confronts Brooke after Thomas Forrester (Matthew Atkinson) tells Taylor about overhearing Brooke and Hope Spencer's (Annika Noelle) conversation. Thomas told his mother that Hope was saying that he is crazy and that she didn't want anything to do with him.
Thomas assumes that Hope's reaction to him hearing their conversation was to cover for Brooke's feelings about him. However, the conversation was not about Brooke's feelings, it was about Hope's feelings for Thomas. Brooke may not trust Thomas but she was acting upon Hope's comments. Hope used her comments to cover her own feelings, not Brooke's.
B&B Spoilers: Brooke Logan Comes Clean
Brooke doesn't trust Thomas even though she has been trying to give him the benefit of the doubt. Hope's actions are keeping Brooke on edge about Thomas. Instead of dealing with her feelings for Thomas, Hope is making everyone suspicious. Liam Spencer (Scott Clifton) is feeling the same way because of Hope's overcompensation.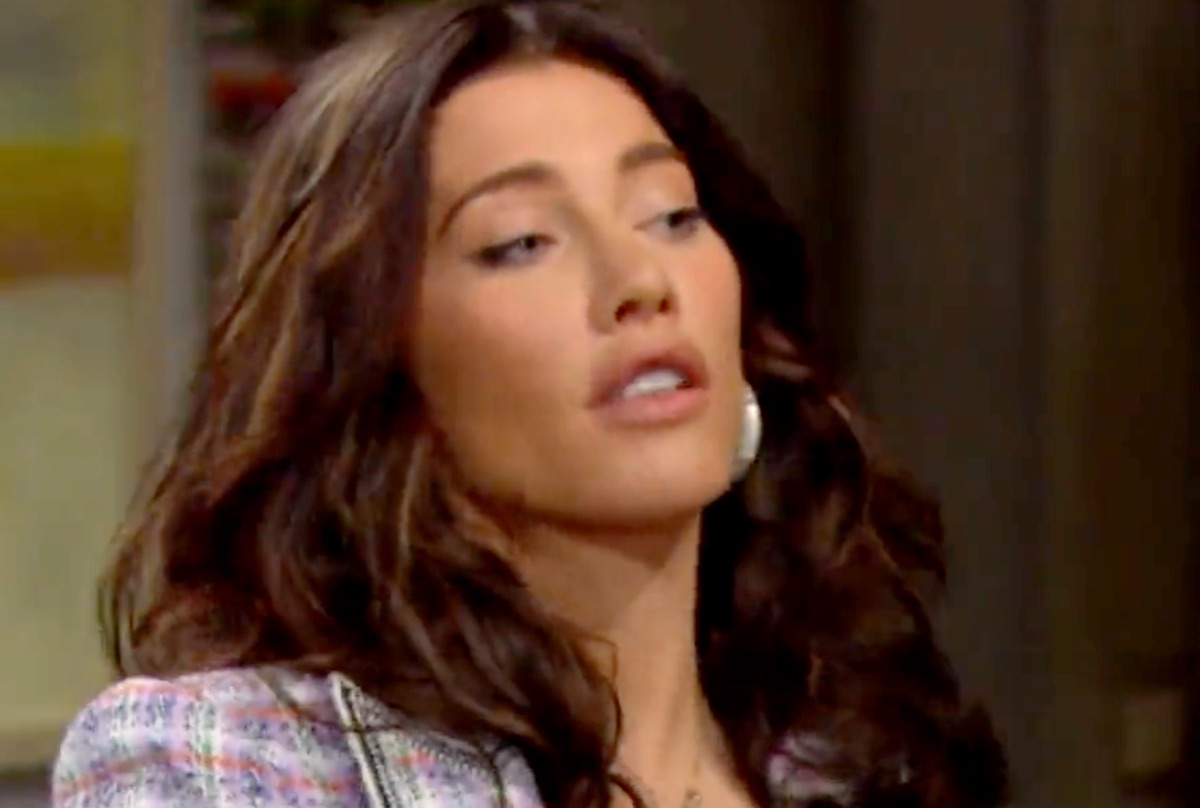 When Taylor confronts Brooke, she will be honest that she has reservations about Thomas still. However, now that Brooke knows the truth, will she tell Taylor why she has those reservations? Can Brooke and Taylor's friends survive once Brooke is honest about her feelings? Will Brooke go on to tell Taylor why this isn't a good idea?
The Bold And The Beautiful: Steffy Forrester Drops A Bomb
Liam continues to blame Thomas for all of the tension going on. Liam cannot get over everything Thomas has done in the past. The more Liam complains to Steffy, the madder she gets when he continues to accuse Thomas of trying to get closer to Hope at every turn. Thomas gets the blame for any time he and Hope spend together.
However, Hope is the one who is causing all of the issues. Hope is drawn to Thomas and has been blaming Brooke for this. Hope has attacked Brooke over her feelings but she refuses to talk to anyone about it. Now that Steffy has spoken up, will Liam realize that Hope is the issue and not Thomas at all? Will Thomas confront Hope over every Steffy has told her?
Be sure to catch up on everything happening with B&B right now. Come back here often for The Bold And The Beautiful spoilers, news, and updates.