The Young and the Restless Spoilers UPDATE Monday, January 23: Jill's Dilemma, Nick Keeps Victor in the Dark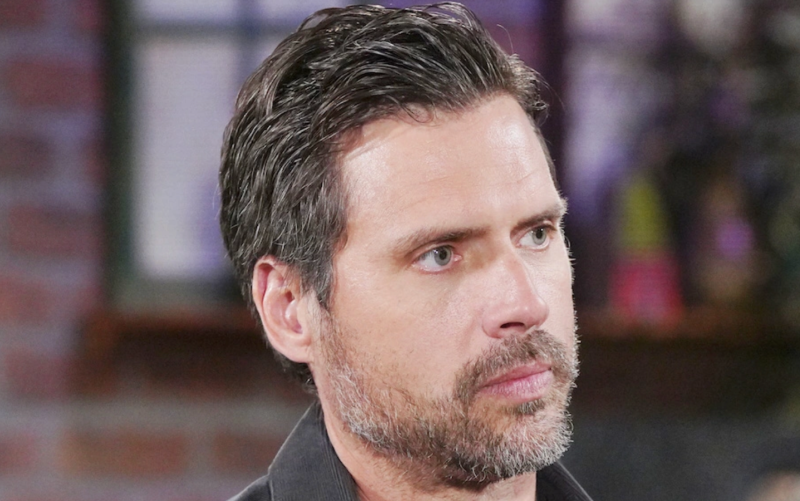 The Young and the Restless (Y&R) spoilers for Monday, January 23, tease that Victor Newman's (Eric Braeden) uncooperative offspring are keeping their dad all kinds of annoyed these days. Adam Newman (Mark Grossman) refuses to come back to NE and now Nick Newman (Joshua Morrow) is keeping a big secret from dear old dad. Oy vey, Victor's New Year is off with a bang!
The Young and the Restless spoilers: Nick and His Secret
Nick thinks he's going to have a baby with Sally Spectra (Courtney Hope) who is pregnant but he doesn't know that Adam could also be the dad. Victor loathes Sally so it makes sense no one is in a hurry to clue the old man in. But Victor is perceptive and he could start digging ….
Wily Nick will try to get Victor to talk about his own secret which involves Adam ousted from Jabot and back at NE.
The Young and the Restless spoilers: Nick and Victor's Secret
Will Victor spill the deets about hooking up with Kyle Abbott (Michael Mealor) to set Adam Newman (Mark Grossman) up to fail? As Kenny Rogers said, you got to know when to hold 'em, and this could apply very well to Victor and his secret.
Because he knows that Nick will not like what he's up to he could stay mum.
The Young and the Restless spoilers: Jill Abbott's IPO
Victor also has his eye on Jill Abbott (Jess Walton) as part of his plan and explosive show spoilers reveal that Jill has a big decision to make about Victor's proposition.
What could this involve? Victor could try to acquire Daniel Romalotti's (Michael Graziadei) gaming and involve Adam? That might interest him and also keep him out of Victoria Newman's (Amelia Heinle) hair.
The Young and the Restless spoilers: Victor Has a Scheme
That would make sense given the fact that spoilers show that Daniel will soon be getting less than positive updates about his venture soon. This is his baby, so any interference will not be welcome.
Taking things a step further, there is going to be something going on with wily, sneaky Tucker McCall (Trevor St. John). This big name soap star wasn't brought on to the nation's number one soap to twiddle his thumbs. He will have a meaty story going forward now that he's been made the town pariah (again).
He has his ear to the ground and has been asking Phyllis Summers (Michelle Stafford) about Daniel's project. Red told him she would sooner drive cross country with her sworn enemy Diane Jenkins (Susan Walters) than let him near her boy. So, this has all the earmarks of Tucker possibly getting involved with an alternative business solution—let the games begin!
Be sure to catch up on everything happening with Y&R right now. Come back here often for The Young and the Restless spoilers, news, and updates.