Days of Our Lives News: There's Great News For Jessica Serfaty And Peter Porte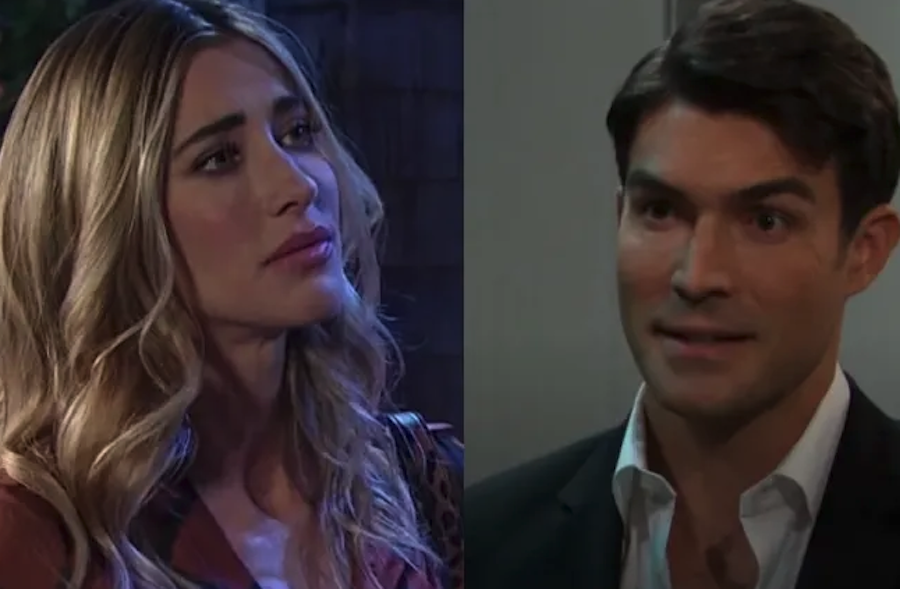 Days of Our Lives comings and goings say that there's good news for two of our favorite stars on the show. That's because there are new reports that say both Jessica Serfaty and Peter Porte are now on contract with the hit soap. Keep reading below for everything you need to know.
Days of Our Lives News: There's Great News For Jessica Serfaty And Peter Porte
Reports say that Jessica, who plays Sloan Petersen in Salem, was placed on contract as of the May 22 episode. What's more, it looks like the same can be said for Peter Porte, who plays Dimitri Von Leuschner, as he has been put on contract, too. He made the revelation during his interview in the most recent issue of Soap Opera Digest.
Of course, many Days of Our Lives fans sure do have a lot to say about the matter. Some have taken to social media to comment on it with, "Sloan is a great addition. I thought originally she would be a one dimensional short term character. The stereotypical b*****. But man she has become an integral part of the canvas. The rivalry between Sloan and both Chanel and Nicole can be played for both drama and comedy with some great one liners. Looking forward to see where they take her," along with, "When Sloan first came on wasn't it established that she was well known in Salem as an ambulance chaser? Rafe seemed to know her pretty well from seeing her around the police station and court house. And they were definitely chem testing them as a couple. Now her back story is that she came to Salem recently and her sole purpose was to go after Paulina and Chanel."
Another fan said, "I am also pleased with this news. Goes to show me that I need to give actors and characters time to settle into their roles rather than jumping to conclusions. The combination of the talent of the actors and the stories they are given do make a difference. The good actors will be able to create viable characters about which one can care. Often what we see at first is the tip of the iceberg and we have to be patient to see what will be revealed. I admit I was initially wrong about Dan, the (not so) EJ and Jessica when they first appeared and I am glad to have been proven wrong. I like actors and characters with nuance but nuance can take time as they build the character and the story."
Days of Our Lives News: What's Next For Sloan In Salem?
With that said, Days of Our Lives fans will simply have to tune in to find out what will happen next! In the meantime, let us know what you think by leaving us a line with your thoughts in our comments section below. Days of Our Lives airs weekdays on the Peacock network. Check your local listings for times.
Be sure to catch up with everything on DOOL right now. Come back here often for Days of Our Lives spoilers, news and updates.