General Hospital (GH) Spoilers: Maurice Bernard Shows His Support of Steve Burton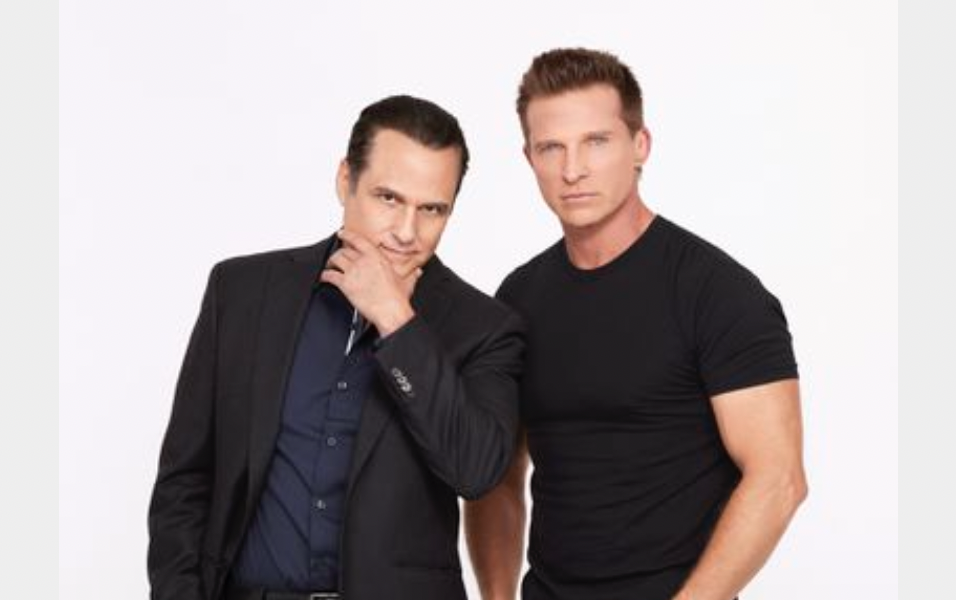 General Hospital (GH) spoilers reveal that Steve Burton, who played Jason Morgan, has been let go from from the sudser for not complying with the show's COVID-19 vaccine mandate.
The move has created waves of controversy among fans and on social media. But in the midst of the debate, Maurice Benard (Sonny Corinthos) posted a sweet tribute to his longtime scene partner on his Instagram Stories.
General Hospital Spoilers: Steve Burton Played Stone Cold
The rumor mill had been churning about this exit scenario for some time and Steve confirmed the news on his Instagram page this week. He stated, "I know there's been a lot of rumors and speculations about me and General Hospital. I wanted you to hear it from me personally," he said in the clip. "Unfortunately, General Hospital has let me go because of the vaccine mandate. I did apply for my medical and religious exemptions, and both of those were denied, which, you know, hurts."
"But this is also about personal freedom to me. I don't think anyone should lose their livelihood over this. But with that being said, you know me, I'll always be grateful for my time at General Hospital, I love it there."
He added, "Maybe one day if these mandates are lifted, I can return and finish my career as Jason Morgan. That would be an honor."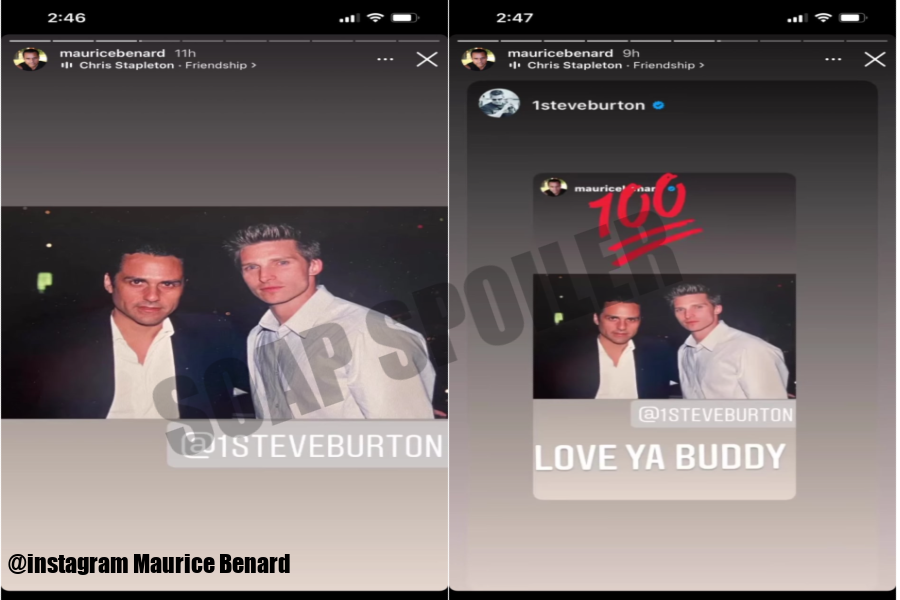 GH spoilers: Jason Morgan Is Gone
Burton tested positive for COVID-19 in August and said he was exposed to the virus "at work." Burton is the second GH star to be let go over refusal to have the vax; Ingo Rademacher (Jasper Jacks) has also been let go. Rademacher's last episode aired on Nov. 22.
Benard posted a pic of him and Steve from their younger days, both in crisp white button down shirts and Benard in a dark blazer. They have a look on their faces like they could set the world on fire and know it. Under the pic Maurice put, "Love you buddy."
A snippet of music plays with the words, "we got friendship, the kind that lasts a lifetime through all the hardship, you know you're a friend of mine."
Nancy Lee Grahn (Alexis Davis) is another of Steve's co-stars who has been vocal about the vax mandate.
In early November she tweeted that General Hospital is the lone soap to mandate the vaccine. She praised General Hospital Executive Producer Frank Valentini and Disney Studios saying, "smart leaders listen to science & protect their employees. As of Nov 1st entry to General Hospital requires proper vaccine card. No exceptions. General Hospital continues to lead with integrity."
General Hospital spoilers: Stone Cold Has Left the Building
In contrast Steve's costar Carolyn Hennesy (Diane Miller) expressed her sadness about seeing Steve leave and costar Kelly Thiebaud (Britt Westbourne) posted a message of support for Steve.
Be sure to catch up on everything happening with GH right now. Come back here often for General Hospital spoilers, news, and updates.
Image credit: ABC