The Young And The Restless Spoilers: Jill Abbott Home To Clean Up A Mess And Make An Offer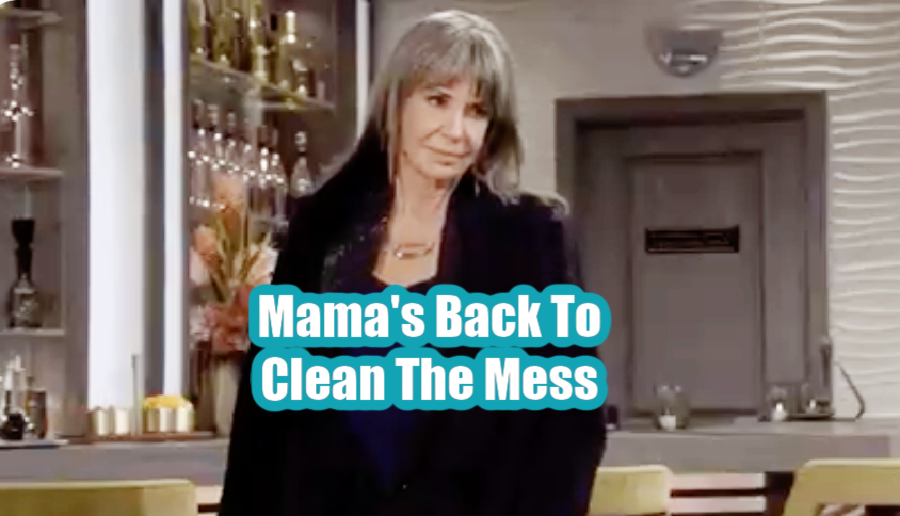 The Young and The Restless (Y&R) spoilers tease that Jill Abbott (Jess Walton) will come back to Genoa City to clean up a mess and make an offer in an upcoming episode of The Young and The Restless!
The Young And The Restless Spoilers – Jill Returns To A Seriously Troubled Family
Viewers of The Young and The Restless will recall that Jill's family back in Genoa City has some serious troubles! Her grandson Chance Chancellor (Conner Floyd) is presumed dead on his overseas mission, and her son Billy Abbott (Jason Thompson) had done things that could ring the death knell for ChancComm! Viewers of The Young and The Restless can imagine that even far from Genoa City, Jill has heard about Ashland Locke's (Richard Burgi) looming lawsuit against Billy and against ChancComm.
Of course, Billy has no idea that Lily Winters (Christel Khalil) was the one who called Jill and put out the SOS call! Lily had basically tattled on her partner to his mother, knowing that Jill is the only one who can really keep Billy in line! Billy has really made a mess of things this time, even though he had never intended to publish the exposé on Locke. The damage has been done, and Billy knows he walked right into it by trusting Jesse Gaines Jr. (Jamison Jones).
Y&R Spoilers – Jill Abbott Berates Billy Abbott In Front Of Lily Winters
Viewers of The Young and The Restless will see Jill berate Billy right in front of Lily for his carelessness regarding the exposé and exposing ChancComm not only to lawsuits, but to a tarnished reputation! Viewers of The Young and The Restless know that ChancComm was never intended to portray the worst of tabloid so-called journalism, and that is exactly what it looks like to their investors and to their public! Billy tries to defend himself, explaining that he was hacked, and starts making all his well-worn excuses and blaming Adam Newman (Mark Grossman) for the whole mess.
He and Lily had talked about publishing a retraction and making the hack public, but it was too late – the exposé had gone viral! Billy continues to pitch his plan to salvage the situation without his mother becoming involved, but both Jill and Lily express their lack of confidence in him to do what needs to be done! Neither Jill nor Lily trusts Billy's ability to turn the situation around or protect ChancComm as far as they could throw him, and he finally backs down and apologizes!
The Young And The Restless Spoilers – Jill Abbott Has The Solution But Billy Abbott Won't Like It And Lily Winters Will Be Blindsided
Viewers of The Young and The Restless will see that Jill's solution to solve the problems with ChancComm seems to be to just let the inevitable happen – Billy has already stepped down and Jill makes Lily an offer. If Lily accepts, it may not just be the end of ChancComm for Billy and Lily, it could be the end of Billy and Lily as well as Lily may have to move away to take the offer! Jill wants Lily to take over for her at Chancellor Industries! Lily is visibly shocked and obviously will have to think of all the consequences involved.
But staying at ChancComm the way it is puts Billy and Lily in a constant tug of war, even if they were able to turn things around and keep it going. Adam and Victor Newman (Eric Braeden) have already put in a sizable offer to buy ChancComm, and it is obvious that the lawsuit will go away if Jill sells it to them! After all, as viewers of The Young and The Restless know, Ashland's lawsuit is a very sneaky form of blackmail to get them to sell!
Stay tuned to The Young and The Restless, and keep checking The Young and The Restless spoilers frequently for all the latest news, updates, and developments!