The Young and the Restless Spoilers: Abby Forced To Face Reality – Chance Cheats Death?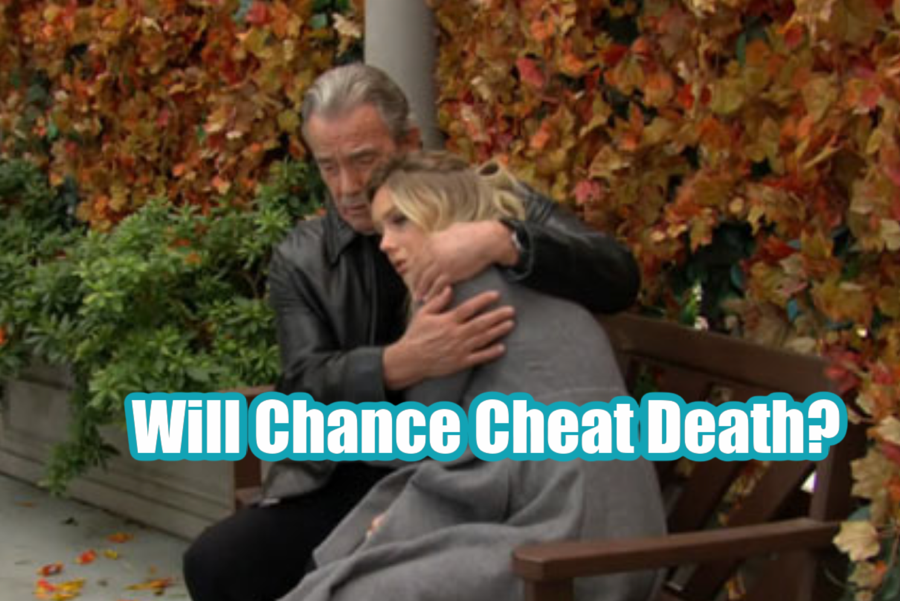 The Young and the Restless (Y&R) spoilers document that Abby Newman Abbott Chancellor (Melissa Ordway) refuses to believe that her husband was killed. However, due to recent teasers, devoted Y&R fans remain hopeful that Chance Chancellor (as last played by Donny Boaz) is still alive.
Christine Williams (Lauralee Bell) was shaken when receiving a wedding ring that appeared to belong to Chance. She confirmed that he was wearing it as part of his undercover mission.
The above dramatically impacted Abby's hold on hope. It also forced Christine to call her longtime friend, Nina Webster (Tricia Cast), and relay sobering news.
Young And The Restless Spoilers – The Moustache Is On It
Victor Newman (Eric Braeden) came to console his youngest daughter in the estate where his iconic friend, Katherine Chancellor (Jeanne Cooper), once graced Genoa City, Wisconsin.
Braeden's legendary alter ego has a feeling, based on mounting evidence, that Chance was killed. The moustache bases his belief on the intel Christine received and because he confirmed that a bomb was purposely planted in the building Chance was using as a safe house.
Chance was apparently targeted for death by the forces he was or is pursuing. But Abby's instinct still suggests that her husband was not killed.
Let's send Abby some ❤️ #YR pic.twitter.com/GhisMir4hn

— Young and Restless (@YandR_CBS) October 22, 2021
Young And The Restless Spoilers – Nina Webster Returns To The Mansion
Nina has been through this horrid scenario several times in Y&R's lore.
David Kimble (Michael Corbett) was famously crushed to death in a trash compactor. Ryan McNeil (Scott McNeil) was killed by gunshots that his ex-wife, Tricia Dennison (Sabryn Genet), intended for Victoria Newman (as then played by Heather Tom), and died days later. Plus, Phillip Chancellor III (Tom Bierdz) faked his death.
Nina's other son, Ronan Malloy (Jeff Branson), works in a profession that is as dangerous as the one Chance returned to last winter. Chance, who was played by Boaz through early February of this year, has also risked his life in the past.
Hopefully, Nina's return to the Chancellor mansion does not result in another funeral.
Young And The Restless Spoilers – Well Past Time For Chabs' Reunion
The fans and probably the actors are tired of this storyline. Writing Chance out, in the manner that it was presented, was jarring.
The plot gap felt purposely extended, with side storylines feelings like filler, as real and soap time passed.
Buzz regarding a Chance recast can be realized in the coming weeks. Abby needs her husband, and Nina has suffered far too much tragedy in her life.
TPTB can resolve what has happened to date with a fulfilling and upbeat resolution. Hopefully, that has begun to play out, and reports of Chance's death are wrong.
This site is a leading source for everything linked to The Young and the Restless. Check back regularly for Y&R spoilers and news!