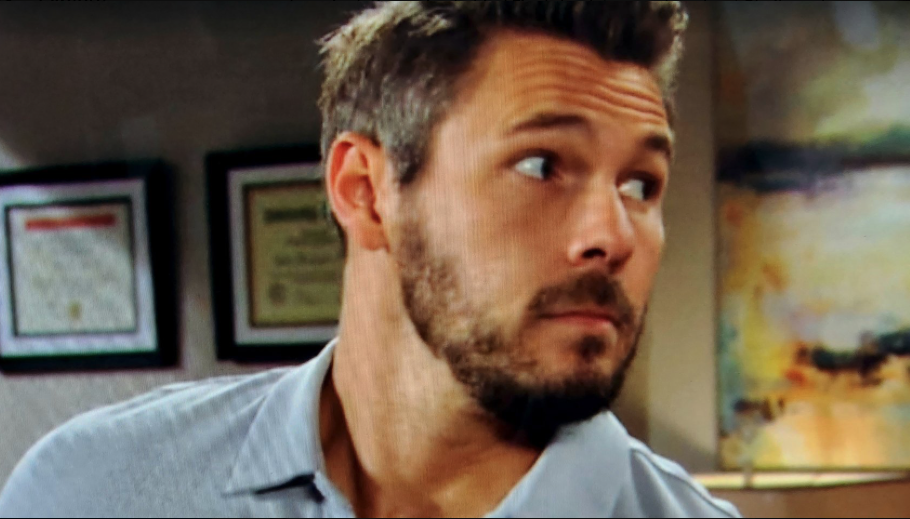 The Bold and the Beautiful spoilers say that Liam Spencer is at it again. It seems like he's going to do whatever it takes to keep Steffy Forrester to himself, even if he has to concote this elaborate lie about Sheila Carter and her son Finn in order to make it happen. Keep reading below for everything you need to know.
The Bold and the Beautiful Spoilers: Liam Tells Finn A Huge Lie
Steffy Forrester is back after the short break that she took in Europe with her kids. And while Steffy was perhaps hoping to see some changes in this fictional town of Los Angeles, she is going to be quite disappointed when she sees that everything has remained the same. Well, maybe the same in certain aspects of her work life, but when it comes to her personal life, there have been some changes. It seems like Finn has gotten closer to Hope Logan. While they are just leaning on each other as friends, there's some speculation that their friendliness might soon turn into something more. If that weren't enough, it also seems like Sheila Carter has gotten more powerful and certainly more confident now that it looks like she's going to be Deacon Sharpe's new wife. With an alley in the form of a husband by her side, there's certainly going to be no stopping her.
The Bold and the Beautiful spoilers say there's a very good chance that Liam Spencer is going to take advantage of all of this. That really shouldn't surprise anyone as it seems like Liam thinks he can keep Steffy safer than anyone else. Liam is going to use his sneaky and manipulative ways to go behind Finns' back to warn Steffy about Sheila and Deacon's new relationship.
The Bold and the Beautiful Spoilers: What's Next For Steffy Forrester?
Many B&B fans have commented on this storyline with, "I wish Finn knew about the kisses. Steffy is keeping secrets from Finn as well. I hope Steffy isn't dumb enough to buy into Liam," along with, "I can't stand this waffling dork!! I'm waiting to see Finn and Liam getting ready to rumble."
Of course, fans will have to tune in to find out what will happen next! The Bold and the Beautiful fans, what do you think of this story? Watch this space as we have a feeling there is so much more to come. Go ahead and let us know what you think by adding some buzz in our comments section. Also, don't forget that The Bold and the Beautiful airs weekdays on CBS. You'll need to check your local listings for times.