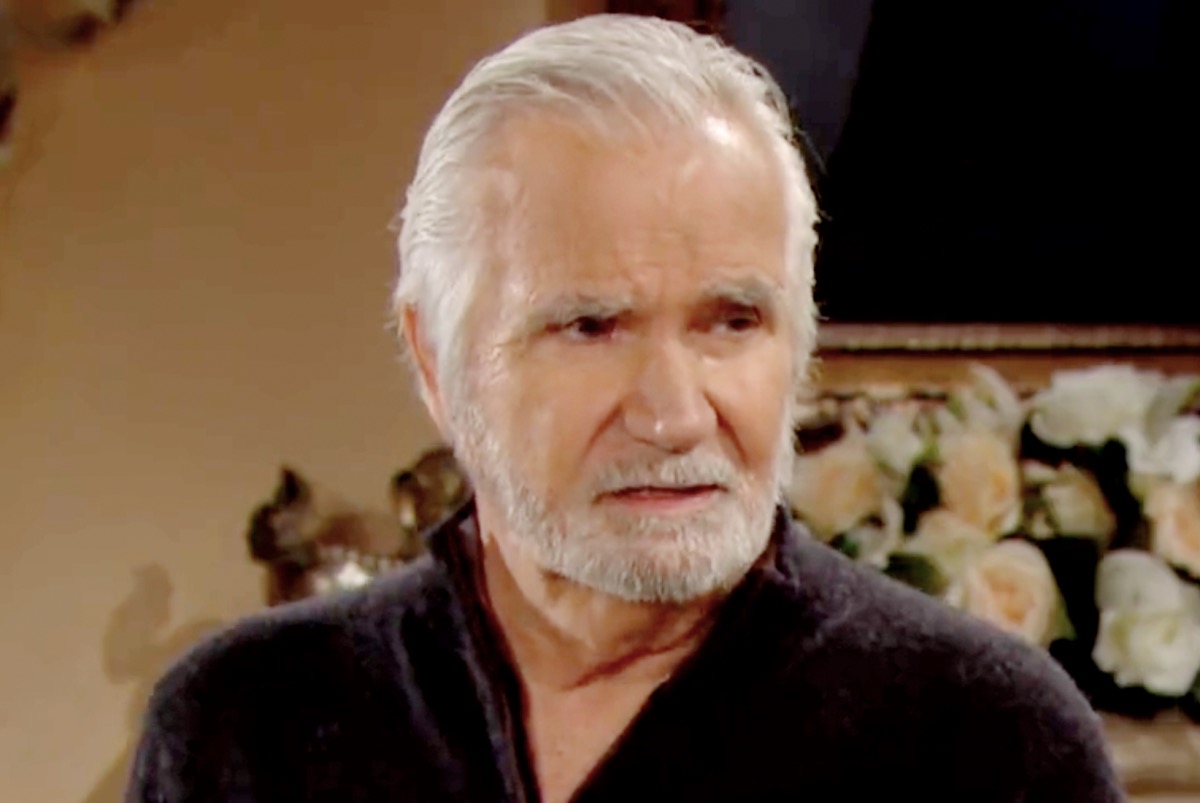 The Bold And The Beautiful spoilers reveal that Eric Forrester (John McCook) and Donna Logan (Jennifer Gareis) will watch from backstage as the collection is presented to the buyers. Eric is excited and he wants to win. However, Eric takes a step back and watches from afar.
Eric Forrester Is Protecting His Secret
The Bold and The Beautiful spoilers reveal that Eric is staying away from the room where everyone else is partially to protect himself from experiencing a coughing fit that would cause people to question his health.
The last thing that Eric wants is for anyone to know that his doctors have given up and informed him that he has six months to live.
Eric cannot help but smile as the watches the models don the collections and walk the runway. Eric is not only impressed with his work but Ridge's work as well.
Both of them have put their best foot forward. Eric and Ridge are on an equal playing field and now it is time to see which of them comes out on top.
B&B Spoilers: The Results Are Not Immediate
The results are not immediate when the show ends. Instead, they have to wait until the orders are tallied before they know who has won.
Eric is very impatient and demands to know who won the contest. Eric grows insecure to an extent and it makes him a bit nervous that he doesn't know the winner just yet.
Donna and Eric will finally get tired of waiting and crash the CEO's office to find out who the winner is. Eric and Ridge have both wished each other well and both are a bit apprehensive.
However, when the results are finally released, father and son will share a special moment of bonding. After all, they may be in competition but they still love each other.
Eric and Ridge have not seen eye to eye in the past several months. Eric has been feeling useless and left out. Eric feels like his family just wants to push him aside and be done with it.
Now Eric is feeling alive again despite his devastating diagnosis. This collection has certainly made Eric feel wonderful after seeing it come to fruition.
The Bold And The Beautiful: Will Eric Forrester Tell His Story
Now that the show is over, it is time for Eric to look out for himself. Eric was warned against doing this fashion show in the first place.
Now that Eric has time to take a break, it is time to see if these doctors are wrong. Will Eric finally tell his family the truth and have more tests to see what exactly is going on and if his life can be saved?
Eric's family has no idea what is going on with him. Only Donna, Katie Logan (Heather Tom), and RJ Forrester (Joshua Hoffman) know what is going on with Eric.
Is Eric going to let his family in on the story or is Eric planning to just sit back and waste away like the doctors are expecting him to do?
Be sure to catch up on everything happening with B&B right now. Come back here often for The Bold And The Beautiful spoilers, news, and updates.