The Young and the Restless News: Does Doug Davidson Want The Show Canceled?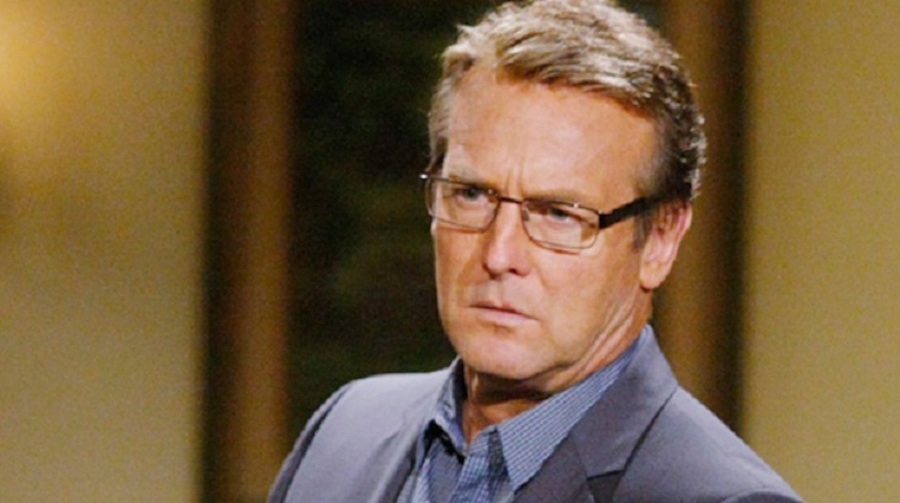 Is he trying to send a message here? Could it be that Doug Davidson (ex-Paul Williams) might be quietly campaigning to end The Young and the Restless? While the actor himself hasn't made any comments about the matter, a lot of people say that his tweets are speaking for themselves. Here's what you need to know.
The Young and the Restless News: Does Doug Davidson Want The Show Canceled?
After one fan tweeted at Doug, "I tried watching the show without you and I can't," along with the hashtag, "Cancel The Young and the Restless," the actor rescinded with just the prayer hands emoji. That, or he might have simply been thanking his fan. Either way, a lot of fans can't help but throw a side eye in Doug's direction for his reaction.
Now, that doesn't mean Paul wants the series to end, but a lot of people have noticed that the former daytime television star has been displaying some questionable behavior on social media. Back in February, Doug decided to weigh in on the news that The Young and the Restless Executive Producer Josh Griffith had decided to fire everyone on his breakdown writing team. It was certainly a controversial move, to say the least. And while no one really knows Griffith's logic behind the firing or what prompted him to do so, Doug decided to add his two cents on Twitter.
Y&R: What Message Is Doug Trying To Send?
What's more, Doug also seemed a little salty that he wasn't invited to celebrate The Young and the Restless' 50th anniversary with the rest of the cast and crew. When someone tweeted our to Doug, "Who are you claiming is desperate for a pay day," he shot back with, "You might want to consider taking a course in analytical thinking." When another fan suggested that former writer Sally Sussman and some other cast mates are coming back, Doug fired back with, "Let's say a very subjective opinion. You might be stupid, huh," along with, "Who are you? A faceless entity. That's how all authoritarian regimes begin."
So far Doug Davidson himself has not made any comments about any of the criticism.
In the meantime, let us know what you think by leaving us a line with your thoughts in our comments section below. The Young and the Restless airs weekdays on the CBS network. Check your local listings for times.