General Hospital Spoilers: Kin Shriner Opens Up About All Of Scotty Baldwin's Ups And Downs In Port Charles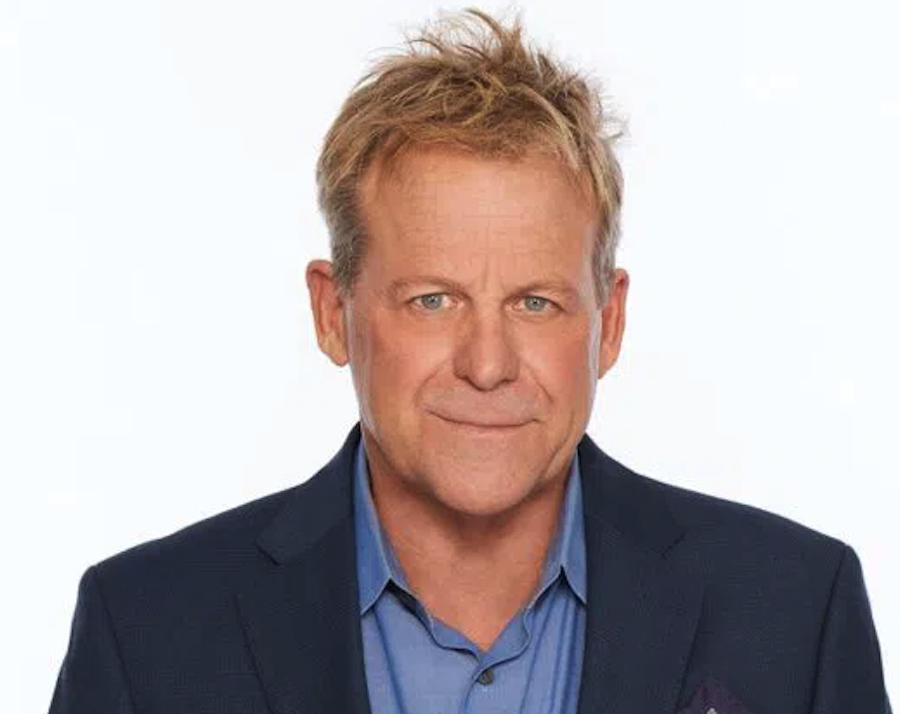 General Hospital spoilers say that it's not easy being a handsome lawyer in this fictional town of Port Charles, but someone's got to do it, right? Actor Kin Shriner recently opened up about his character Scotty Baldwin and all of the trials and tribulations he's faced over the years. Keep reading below for all of the spoilers you need to know. 
General Hospital Spoilers: Kin Shriner Opens Up About All Of Scotty Baldwin's Ups And Downs In Port Charles
Speaking to Soap Opera Digest in a new interview, Kin admitted that Scotty was in his prime back in the 80s. He recalled, "Listen, we had the time of our lives. There's no denying that. Robin [Mattson, ex-Heather] was as wild as you could get, she was a riot, we hung out daily, nightly. Lynn [Herring, Lucy] was a riot, too, because she operates five miles an hour faster than most people. These are girls that you have to keep up with because they've got so much game, and if you can harness that game in the scenes with them, that energy level, it's going to work! That's the key to daytime, which is, if it looks like you're having fun in the scene, the audience is going to have fun, too."
The 90's though, was definitely a different time for Scotty. Kin explained, "Shell Danielson [ex-Dominique] wanted to leave, so they decided to kill her off, which gave me the six months of heavy-duty story with her dying and all that stuff. But that wasn't [what the writers originally planned]. She became the love of Scotty's life, only for him to find out she's not going to make it, and all you can do is say, "Okay, we'll play it to the hilt!" It wasn't how I wanted it to go. I did not want the love of Scotty's life to die in his arms. That's not my idea of a good time! My whole game is fun and banter. I don't like to play heavy-duty, emotional scenes, you know?"
General Hospital Spoilers: Kin Goes Down Memory Lane
He continued, "I think my strong suit has always been screwball comedy and keeping it light and keeping the pace up and having fun. The stuff that I got to play with Lynn, with Maura West [Ava], even, you know, with Obrecht — it's all still fun and games! Or, it's me as a weird, off-kilter courtroom lawyer who I'm not sure wouldn't be thrown out of court, and yet, it's entertaining. If they want a lawyer, hire a day player. If they want me, then you get the high jinks that come with it!"
Of course, General Hospital fans will have to tune in to find out what will happen next! Let us know what you think by leaving us a line with your thoughts in our comments section below. General Hospital airs weekdays on the ABC network. Check your local listings for times.
Be sure to catch up with everything on GH right now. Come back here often for General Hospital spoilers, news and updates.