The Young And The Restless Spoilers: 3 Can't-Miss Y&R Moments Week Of February 6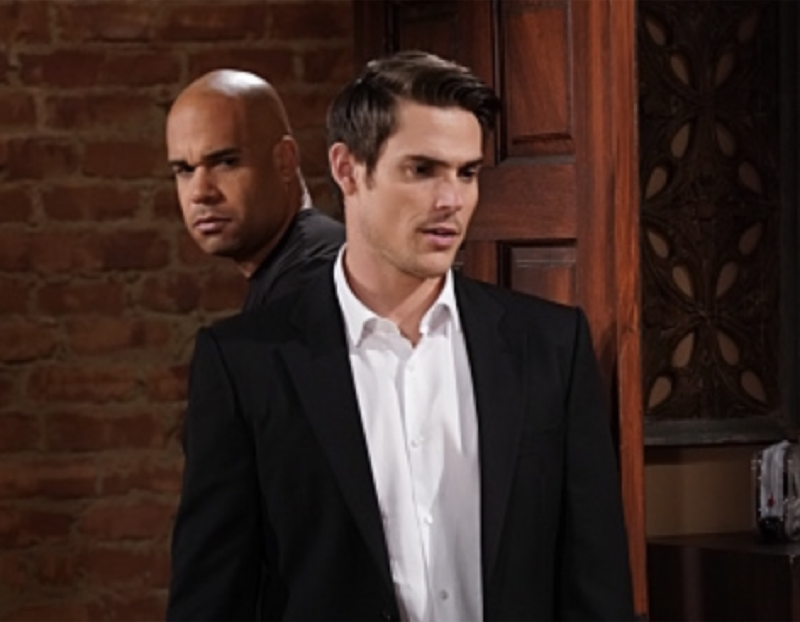 The Young And The Restless spoilers indicate there are three can't-miss moments during the week of February 6-10. Adam Newman (Mark Grossman) will demand answers. Victor Newman (Eric Braeden) gives Nate Hastings (Sean Dominic) a loyalty test. Jack Abbott (Peter Bergman) makes a shocking decision.
The Young And The Restless Spoilers: Adam Newman Wants Answers From Nick Newman
The Young and The Restless spoilers reveal that Adam will demand answers from Nick Newman (Joshua Morrow) about Sally Spectra (Courtney Hope). Of course, Nick may feel that it isn't his place to give Adam the answers he wants. Sally's secrets are hers and it isn't Nick's place to say anything. Nick knows that Sally plans to talk to Adam herself.
Sally plans to tell Adam about her pregnancy and to have a paternity test. Sally doesn't want to allow Nick to go on in this relationship without knowing the truth about the baby. Sally also doesn't want to be in a relationship with Adam at all. Will Sally tell Adam what is going on or will Nick snag Adam's cup to get a DNA sample for Sally?
Y&R spoilers: Victor Newman Doesn't Trust Nate Hastings
Victoria Newman (Amelia Heinle) completely trusts Nate. However, Victor is not so easily swayed. Nate chose to turn on his family and give Victoria insider information. Victor wants to make sure that Nate isn't going to do the same with Newman Enterprises. Of course, Victor is always trying to buy Tucker McCall's (Trevor St. John) company.
Victor may be testing Nate to see if he shares this information with Audra Charles (Zuleyka Silver). Audra is still working with Tucker and could tip him off. Victor may also act like Newman is in trouble and see if Nate runs with it. Victor may not be running Newman, but it is still his company and he wants to protect it regardless.
The Young And The Restless Spoilers: Jack Abbott Makes A Shocking Decision
Jack is furious that Kyle Abbott (Michael Mealor) has lied to him about Adam. Kyle has been working with Victor to get Adam out of Jabot but telling his family that he turned down Victor's offer. Kyle has made it clear that he wants to get rid of Adam. Adam admits that he has been slacking off at work. However, Jack wants Adam at Jabot.
Jack loves working with his son but Kyle is giving away information to a rival. Kyle is working with Victor to undermind Jabot's co-CEO. Jack has a perfectly good reason to fire his son. Will Jack fire Kyle for giving Victor information about Adam's performance? Will Jack be determined to show Kyle that he did the wrong thing?
Be sure to catch up on everything happening with Y&R right now. Come back here often for The Young And The Restless spoilers, news, and updates.