The Bold and the Beautiful Spoilers: Hope Has Decisions To Make – Thomas Back In Picture
The Bold and the Beautiful spoilers document that Hope Spencer (Annika Noelle) did not realize what she anticipated. Rather than Liam Spencer (Scott Clifton) following through on their seemingly warm conversation at the cabin, he veered in a different and unexpected direction.
Hope had every right to believe that Liam was inclined to not follow through with their divorce. She felt that way because he reminded her of all they had overcome through the years.
Liam seemed to be saying that their love was strong enough to pull them through past difficulties and would guide them now. But she was surprised to hear him say that her kissing Thomas Forrester (Matthew Atkinson) was a bridge too far.
Bold And The Beautiful Spoilers – Meanwhile Ridge Forrester And Brooke Logan Are Okay
The phrase, a bridge too far, was a wink at Hope's mother. No matter what anyone may choose to think in this version of Los Angeles, California, Brooke Logan (Katherine Kelly Lang) knows how to reconcile.
She and Ridge Forrester (Thorsten Kaye) have indeed been divorced eight times. But the fact that they are planning their ninth marriage should give Hope hope.
Hope has her third set of divorce paperwork in hand. It has not been filed, which means that she and Liam are still legally married.
Bold And The Beautiful Spoilers – Steffy Forrester Finnegan Was Also Stunned
Like Hope, Steffy Forrester Finnegan (Jacqueline MacInnes Wood) was stunned by Liam on multiple occasions. Wood's character was not expecting him to kiss her in Rome, Italy, but she squared that as a reaction in the moment after Liam saw Hope kissing Thomas.
Steffy was also taken aback when Liam kissed her again in the cliff house after they returned from Europe. She pushed him off that time, telling her multiple-time ex-husband that she was not leaving John Finn Finnegan (Tanner Novlan) for him and that he should try to make his marriage to Hope work.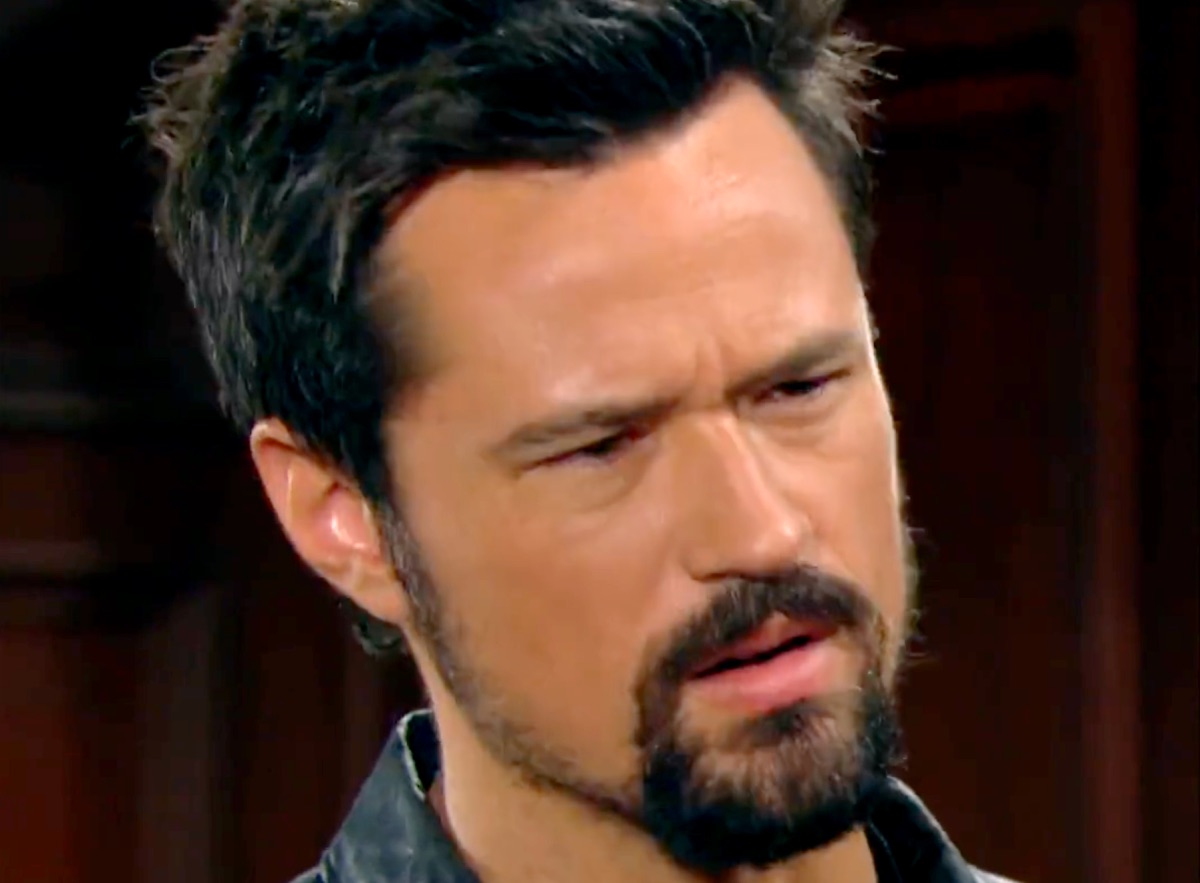 Liam stunned Steffy a third time when telling her that he never stopped loving her and promised to not let her go if he had another chance to reconcile with her. Each of his overtures applied intense pressure on Steffy at points in the plot when she did not need that distraction.
Bold And The Beautiful Spoilers – Thomas Forrester Becomes Mr. Right?
Thomas could prove to be Hope's rebound from Liam. Atkinson's character could be projected to be her next husband as well.
Momentum is clearly in Thomas' direction because Hope knows that he only loves her. The contrast between the security Liam used to represent and Thomas' chaotic behavior has been sharply reversed by TPTB.
Hope still loves Liam and may always. She mimics his feelings as compared to what he feels for Steffy.
While Hope does not love Thomas yet, she may be willing to pursue that option because Liam is once again looking away from her on B&B.
This site is a leading source for everything linked to The Bold and the Beautiful. Check back regularly for B&B spoilers and news!