General Hospital News: Here's How Ingo Rademacher Is Keeping Busy With His Family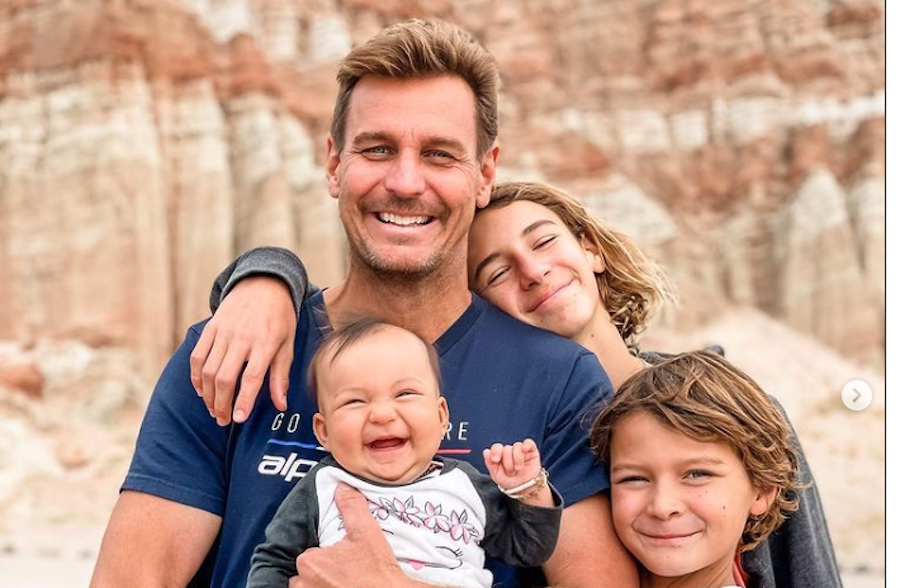 General Hospital alum Ingo Rademacher (ex-Jasper Jacks) may no longer be on the soap, but that doesn't mean he's not keeping busy! As a matter of fact, the handsome daytime television star has made it no secret that he's got his fans full with his family, but that's also not a bad thing at all. Ingo has three children with his wife Ehiku: Peanut, Pohaku and Iwa, and says that their extra-curricular activities have been keeping their iCal schedules pretty full. Here's what he has to say!
General Hospital News: Here's How Ingo Rademacher Is Keeping Busy With His Family
Sharing a new photo of himself with his two boys Peanut and Pohaku, Ingo captioned it with, "We keep these boys busy. Tons of sports and a beach run a few times a week. Swim team, jiujutsu , CrossFit. Junior lifeguards in the summer, beach volleyball, surfing, paddling. Mountain biking, running and then we try new sport for fun to mess around. Like baseball practice, tennis etc. Communication, love and respect makes for a great family vibe."
Of course, it didn't take very long for his social media followers to respond to his post. Many of them wrote, "We roll the same. That said, I was such a fan of yours on GH, but I'm more of a fan now seeing you with your family," along with, "I love this. You and your sons. I have been a follower since the early 90s and I am very proud of your stance. I appreciate your ability to not follow the trend and to stay strong to your conservative values."
General Hospital News: It's Nothing But Family Time For Ingo
Another fan wrote, "Keeping them busy keeps them out of trouble! Ours played sports pretty much year-round from 6th – 12th grades and have turned out to be pretty fabulous adults! Plus you also enjoy the great perks of homeschooling. Love seeing you with your family but we sure do miss you on General Hospital."
We'd have to agree with a lot of fans out there: Ingo is definitely missed on the canvas! Let us know what you think by leaving us a line with your thoughts in our comments section below. General Hospital airs weekdays on the ABC network. Check your local listings for times.
Be sure to catch up with everything on GH right now. Come back here often for General Hospital spoilers, news and updates.