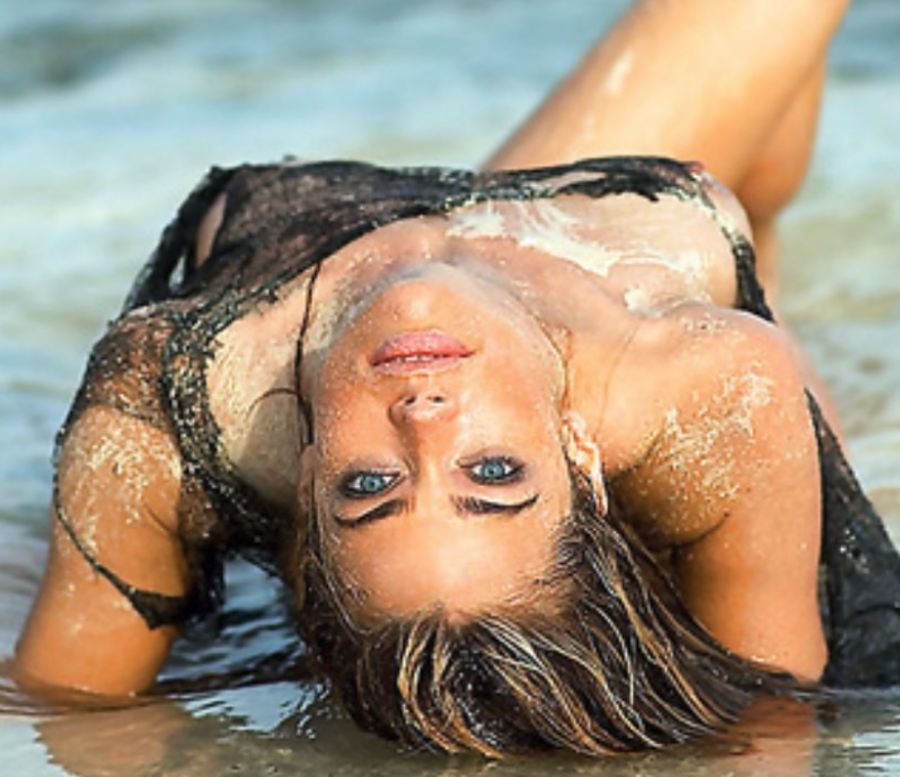 Talk about a plot twist! Soon after her daughter Sami Sheen announced that she had her own OnlyFans account, it looks like her mother is following in her footsteps. In fact, The Bold and the Beautiful star Denise Richards just shared that she too has her own account on the controversial app. Here's what you need to know.
The Bold and the Beautiful Star Denise Richards Joins OnlyFans – And Her Fans React!
Denise shared a clip of herself taking a dip into the ocean water and captioned it with, "Ready… here we go! #onlyfans. Link in bio."
Of course, it didn't take very long for her social media followers to respond. Many of them commented with, "You, madam, are a LEGEND," along with, "Good for you! Moral support will constantly change and evolution is in a permanent and precarious state of testing and pushing boundaries."
Earlier this month, Denise defended her daughter Sami's decision to join the NSFW site. "Lots of negative comments on my social this past week," the World Is Not Enough star wrote on Instagram. "I have to say, I wish I had the confidence my 18 yr old daughter has."
Denise continued, "I wish I had the confidence my 18 yr old daughter has. And I also can't be judgmental of her choices. I did Wild Things & Playboy, quite frankly her father shouldn't be either. And to be able to ignore the negativity at her age? It took me many years & I still sometimes struggle."
The Bold and the Beautiful Star Denise Richards Is Changing The Game
Denise's statement continues, "Is it so bad to control it & monetize it too? I'm sorry, but s*** if I can get paid and at my age? to see me in a bikini?!? God bless you. Perhaps I should open my own account.."
Meanwhile, Sami's father Charlie told Page Six, "I do not condone this, but since I'm unable to prevent it, I urged her to keep it classy, creative and not sacrifice her integrity."
In the meantime, let us know what you think by leaving us a line with your thoughts in our comments section below. The Bold and the Beautiful airs weekdays on the CBS network. Check your local listings for times.
Be sure to catch up with everything on B&B right now. Come back here often for The Bold and the Beautiful spoilers, news and updates.