The Young and the Restless Star Courtney Hope Shares Stunning Photos From Hawaii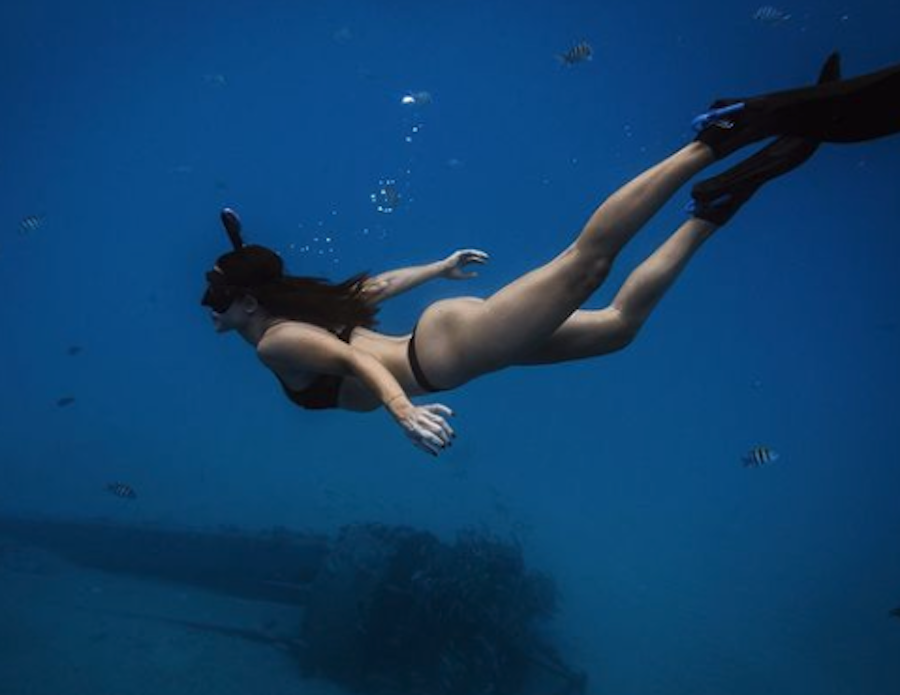 The Young and the Restless star Courtney Hope can consider herself to be one lucky woman! Not only is she on the hit CBS soap as her character Sally Spectra, but she also gets to travel to all corners of the globe while reflecting on her life and her work while also thinking about her future, too. And that's exactly what Courtney did during her vacation to Hawaii recently. Here's what she has to say.
The Young and the Restless Star Courtney Hope Shares Stunning Photos From Hawaii
Sharing several stunning underwater photos from her vacation, the soap beauty wrote on Instagram, "This is where I felt like I was today in my meditation. That peaceful silence of the water around me where all worry washes away. Boundless possibility, being able to see the nuances of life more clearly. I wish I could swim in the ocean like this every day, but until that day comes again I will just close my eyes and drift deep into a trance of connectedness."
She also added, "Sidenote: one thing I've noticed about myself as I've gotten older is as a FIRE sign when I feel like my flame gets too intense (from stress, anxiety, overthinking,etc. ) being in the water is sometimes the only thing that fully brings me back down quickly. It's almost eerie how quickly my mind clears and water. I don't have to be in it long, just enough so that it tempers the flame to something more calming and controlled. Many of my meditations are standing under a waterfall and having the water flow through every ounce of my being as if I am transparent. I never was a big water person, until I realized this essential need for me. Now every morning, first thing I do is shower. To wash off the energy, and bring me to a neutral place to start my day."
The Young and the Restless Star Courtney Hope Is Living Her Best Life
Of course, it didn't take long at all for her fans to weigh in on her post. Many of them wrote, "Water is the source of life. You are a true beauty. You look so at peace," along with, "Water is my home. It's serenity. It's calm. It's peace. I was fortunate enough to be able to snorkel in pacific off Oahu. It. Was. Everything."
Of course, The Young and the Restless fans will have to tune in to find out what will happen next! In the meantime, don't forget that The Young and the Restless airs weekdays on the CBS network. Check your local listings for times. Be sure to catch up with everything on Y&R right now. Come back here often for The Young and the Restless spoilers, news and updates.