Prince Harry And Meghan Markle's Appearance At Platinum Jubilee A Huge Headache Already?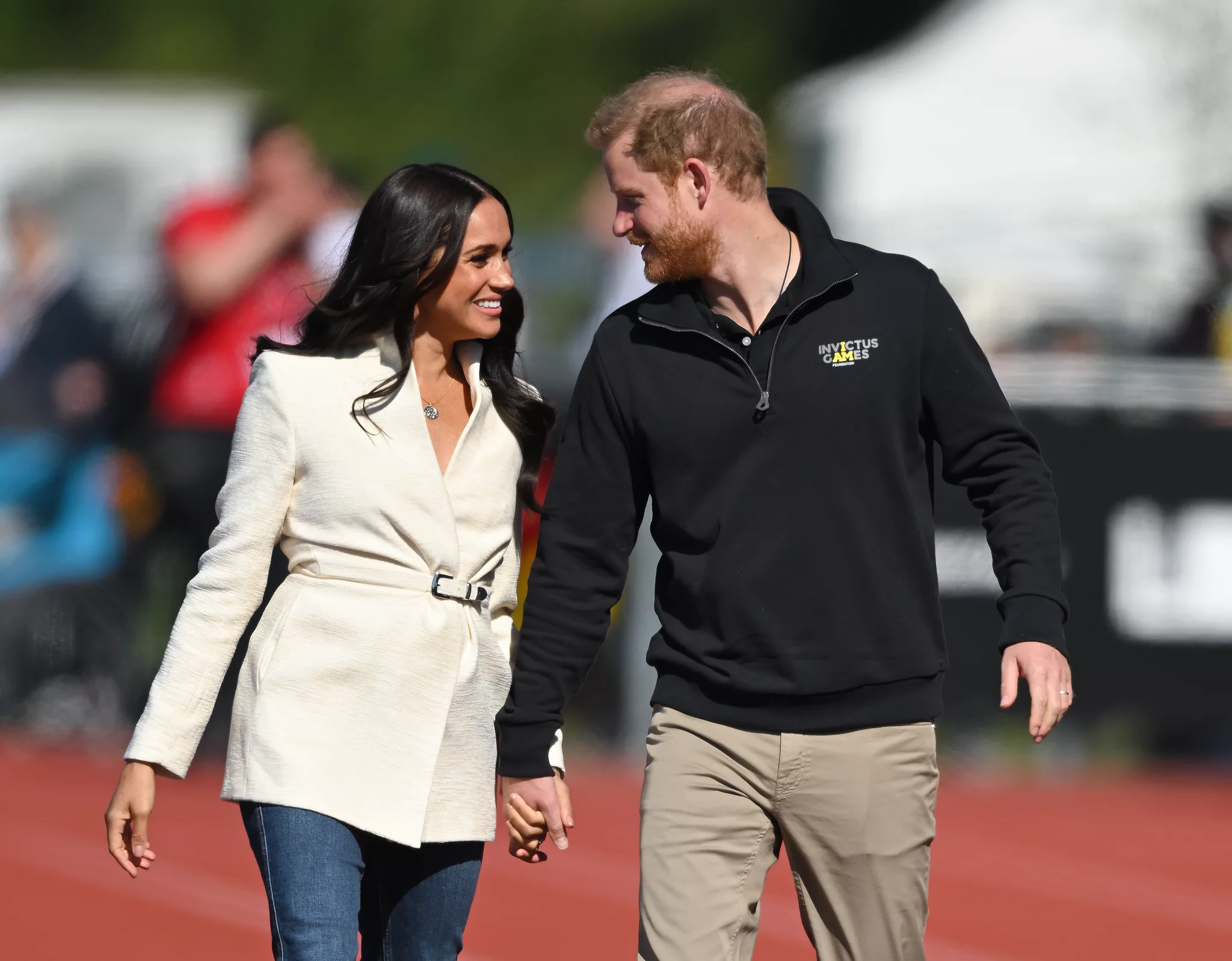 A 'Sussex Bomb' is about to land in London and needless to say, there are some people behind the scenes at Buckingham Palace who are already shaking in their knickers over it. As a matter of fact, one royal expert believes that Prince Harry and Meghan Markle's appearance at Queen Elizabeth's Platinum Jubilee will turn out to be one huge headache as all of the attention will turn on them, and not on the queen herself. Here's what you need to know.
Prince Harry And Meghan Markle's Appearance At Platinum Jubilee A Huge Headache Already?
Royal expert and author Camilla Tominey recently wrote a post for the Telegraph in which she suggests that Harry and Meghan are better off staying at home in California than traveling to London to celebrate Queen Elizabeth's incredible milestone. That's because she believes that all of the media attention will be on the Duke and Duchess of Sussex along with their two children, and of course, all of the things they do and say. She believes that this will turn out to be more of the Sussex show than the Queen Elizabeth show. 
Of course, it didn't take at all for both royal fans and critics to weigh in on the matter. Many of them have taken to social media to write, "If the media would stop fanning the flames there will be zero. Correct me if I'm wrong but isn't the focus this week meant to be on the woman who matters, the woman who has spent 70 years dedicating her life to serving?  Could we please, please,  just focus on The Queen," along with, "Please please let us have this week celebrating our wonderful Queen and not have her historic achievement sullied by any mention in the press of these two. We're all fatigued by 2 years of their antics and want to concentrate solely on our Royal Family."
British Royal News: Should Harry And Meghan Stay Home?
Another fan wrote, "Refuse to read any articles about the Sussexes, this is a time to celebrate 70 glorious years of HM's reign not the two traitors from Montecito who are only returning for Netflix footage. The best thing that everyone can do is simply ignore them, full stop."
In the meantime, let us know what you think with your thoughts in our comments section again. Be sure to catch up with everything on the British Royal Family right now. Come back here often for the British Royal Family news and updates.