General Hospital News: Kelly Monaco's House Burns Down Because of A Tossed Cigarette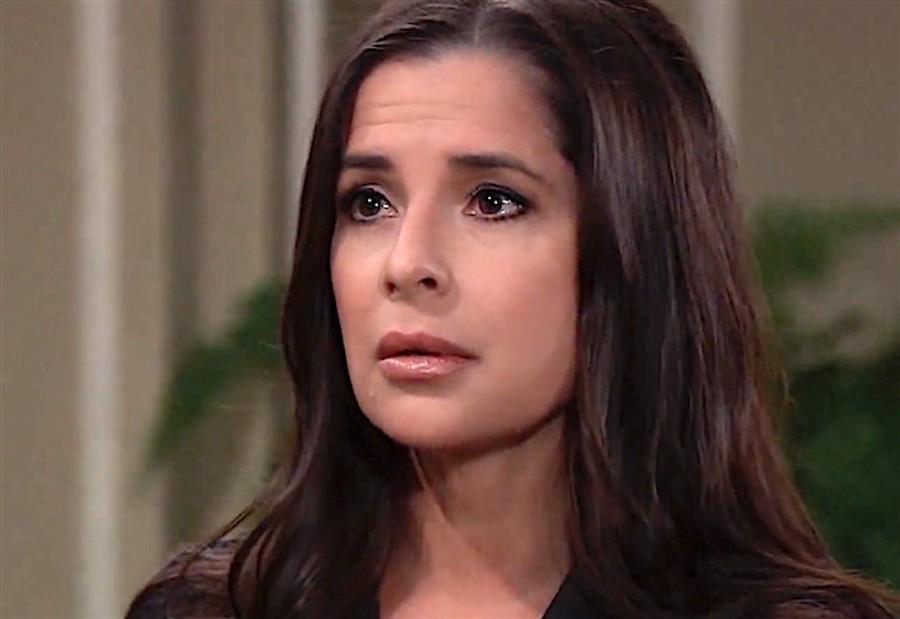 General Hospital news says that this is not part of a storyline at all, unfortunately. There are new reports that say Kelly Monaco's (Sam McCall) house got torched this week because of a lone cigarette. The actress was asleep in her bedroom when someone flicked a cigarette onto a nearby property. Here's what you need to know.
General Hospital News: Kelly Monaco's House Burns Down Because of A Tossed Cigarette
According to TMZ, Kelly says she was sleeping at her Sherman Oaks, Calif., home when she awoke to find a raging fire in her backyard where the blaze was right against her windows. To make things even more frightening, the fire quickly burned her home down, but Kelly managed to escape. "Something as little as a cigarette butt can cause casualties and devastation," the 45-year-old actress told the outlet.
There's even video footage of authorities reviewing the security cameras that were turned over by Kelly. The clip showed that the fire was started after someone tossed the butt into an empty lot next door to her house."This is how it started. Isn't this crazy?" Monaco can be heard saying in the background of the video.
Kelly, who was the first-ever winner of Dancing with the Stars, has played Sam McCall on General Hospital since 2003. She returned to Dancing with the Stars in 2012 to compete to win another mirror ball trophy but got third place.
General Hospital News: Kelly's Devastating News
For many years, her character was part of a super couple with Jason Morgan, played by Steve Burton. The actor was forced to leave the show back in November after he refused to comply with the network's vaccinate mandate. Back in 2020, Steve opened up about Sam and Jason's long, complicated relationship with Soap Opera Digest. He told the publication, "I think why there was a success in this relationship was that it was never meant to be a relationship and that's what was cool about it. It was almost like The Bodyguard. I was here to protect this girl and make sure everything was okay and that she stayed healthy and stayed safe. And then we became friends and then it went into a romance. That was kind of the first time, I think, I ever had a relationship on the show where we were just kind of friends. There was no motive of us even being together until they saw us starting to work together, like, "Wait a minute. There's something here. Okay. Let's go this way." And that's what we did…. We had a wonderful, wonderful, wonderful trust and working relationship that made it really easy for us to do stuff. It was great."
So far Kelly herself has not made any additional comments about the matter.
Also, don't forget that General Hospital airs weekdays on the ABC network. Check your local listings for times. Be sure to catch up with everything on GH right now. Come back here often for General Hospital spoilers, news and updates.