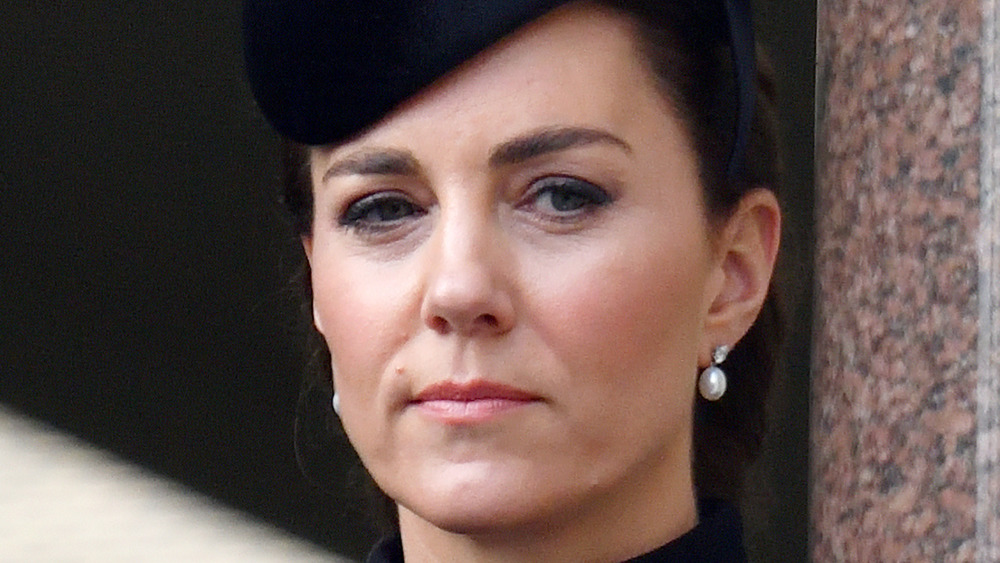 British Royal News says that it's not easy being a duchess in the spotlight, let alone a feuding duchess with your sister-in-law. That's why there's a new report that says Kate Middleton is taking the high road even though she's not going to forget the way Meghan Markle had treated her before she and Prince Harry left the royal family for California. Here's what you need to know.
British Royal News: Kate Middleton Can't Trust Meghan Markle For This Reason
According to the Daily Mail, the Duchess of Cambridge will "not forget" how Meghan Markle had treated her, but won't prolong their feud, because apparently it's part of her job to keep discreet about her feelings. This comes after some reports that suggest Prince Harry and Meghan Markle might make it back to London for Queen Elizabeh's Platinum Jubilee celebrations. And if they do, Kate will make sure to give Meghan a hug in front of all the cameras, just to prove to everyone that she's willing to forgive but not forget the way Meghan had treated her in the past. 
While no one knows what had happened behind closed doors, it was enough to make Kate and Meghan's relationship strained. Royal expert Ingrid Sewart put it this way to The Mirror, "She will be sure to be photographed kissing or hugging her…She knows there is no point in prolonging a feud that has the opportunity of being repaired. She has to – that is part of her job. Her private feelings have to remain just that."
British Royal News: Will Kate And Meghan Ever Make Up For Real?
That said though, the Duke and Duchess of Sussex have made no indication that they plan on visiting London anytime soon. In fact, Harry had said that he's worried about his family's security in the UK while others have suggested that his upcoming memoir might make things rather awkward between him and the rest of the royal family – and that's because of any of the potential tea that he might spill in his book. Should the Sussexes change their minds, we will update you with all the latest details right here. Watch this space.
In the meantime, let us know what you think with your thoughts in our comments section again. Be sure to catch up with everything on the British Royal Family right now. Come back here often for the British Royal Family news and updates.