General Hospital Spoilers: Esme Insists It Was Trina Who Taped Josslyn And Cameron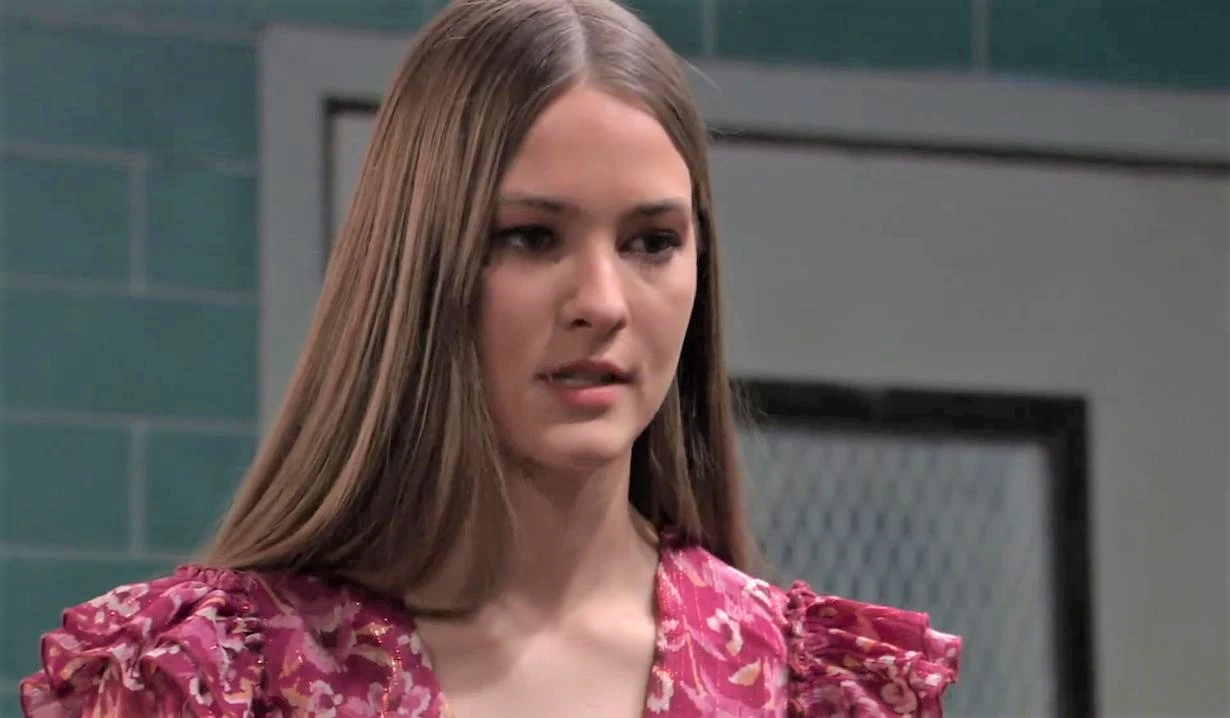 General Hospital spoilers say that Josslyn Jack's (Eden McCoy) nightmare is getting worse by the day. It's not enough that her 'sex tape' with Cameron was put on display for everyone to see, but now it looks like the person might the tape might be someone close to her in her inner circle, which is making the betrayal even worse. However, it seems like this might all be part of a set up, too. Keep reading below for all of the spoilers you need to know.
General Hospital Spoilers: Esme Insists It Was Trina Who Taped Josslyn And Cameron
According to the latest edition of Soap Opera Digest, Esme (Avery Poll) is trying to turn all of this around on Trina Robinson, even though it was the villainous teen who was indeed behind the camera. That's because she's trying to get back at Trina for her own persona, but wicked reasons. Avery Poll, who plays Esme on the hit ABC soap, puts it this way, "She knows that Spencer and Trina have feelings for each other; she's not blind, she's not dumb. She knows what's going on!"
General Hospital spoilers say that even with that said, Emse knows that she faces an uphill battle in her blame shifting. Things only get worse when Carly Corinthos (Laura Wright) angrily confronts her at the Metro Court over the matter.
Eden McCoy, who plays Josslyn on the hit ABC soap, explains, "Joss really can't believe that Trina could have done this. Obviously, Esme is setting her up somehow, but there would have to be really strong evidence, undeniable facts, for her to think Trina would have anything to do with this."
General Hospital Spoilers: Will Josslyn Find Out The Real Truth About The Tape?
Still, Esme is desperate and she's nothing if not also determined." Avery adds, "Emse has an overwhelming sense of entitlement; she feels like she is owed certain things because of what's been taken away from her."
Of course, fans will have to keep tuning in each and every day to find out what will happen next! Let us know what you think by leaving us a line with your thoughts in our comments section below. General Hospital airs weekdays on the ABC network. Check your local listings for times.
Be sure to catch up with everything on GH right now. Come back here often for General Hospital spoilers, news and updates.