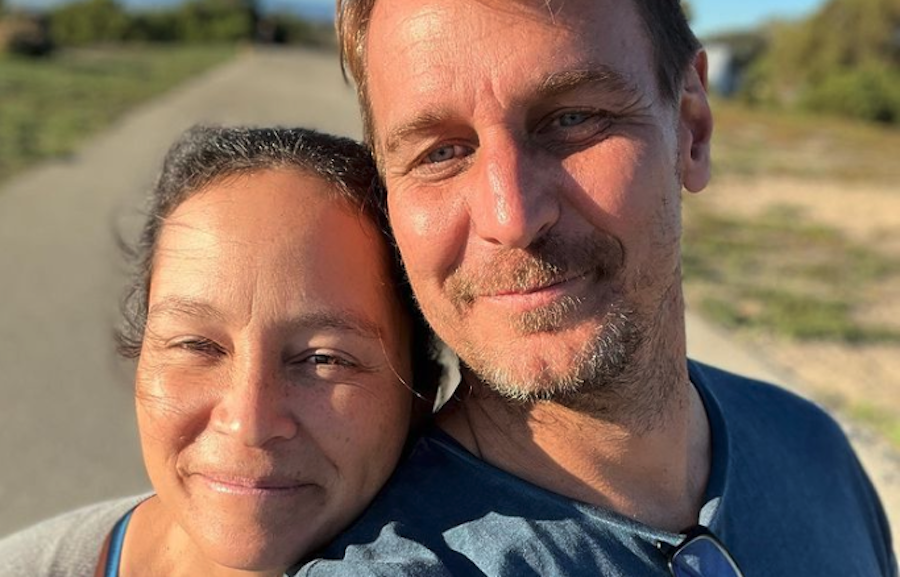 General Hospital news says that Ingo Rademacher (ex-Jasper Jacks) is not paying attention to any of his haters. Here's what you need to know!
General Hospital News: Ingo Rademacher Is Not Paying Attention To His Haters
As many fans know by now, Ingo filed a lawsuit against Disney-owned ABC for the network's vaccine mandate. Both Ingo and his former co-star Steve Burton (ex-Jason Morgan) were let go from the hit daytime television show for refusing to comply with the vaccine mandate. It's been since reported that Ingo filed documents alleging he had requested a religious exemption, which he was denied. The actor also pointed out that the lockdowns and regulations set forth to help curb the spread of COVID-19 are the "most draconian restrictions in modern history."
Sharing a photo of both him and his wife Ehiku, Ingo wrote on one of his Instagram stories, "Remember what random people say about you on social media that is incorrect shouldn't really affect you. When people say 'I've lost all respect for you,' the answer should be, 'I've never asked for your respect or needed it." The actor then added, "Remember what's important. Family and friends."
If that weren't enough, Ingo also shared a collage of photos of his wife and captioned it with, "I don't think I say it enough. This girl is my rock, my life, my everything. You are beautiful inside and out."
General Hospital News: Ingo Is Focusing On Family
Of course, it didn't take long at all for Ingo's fans to comment on his posts. Many of them wrote, "I can't say this enough…THANK YOU! I WISH MORE MEN WERE LIKE YOU!!! You both are beautiful souls and this earth needs more people like you both!!" along with, "You two are adorable! Praying you win this fight and lawsuit, and equally joyous you are living a full life without the drama."
Another fan said, "Don't ever change, Ingo. I just wish General Hospital would take you back!"
Let us know what you think by leaving us a line with your thoughts in our comments section below. General Hospital airs weekdays on the ABC network. Check your local listings for times.
Be sure to catch up with everything on GH right now. Come back here often for General Hospital spoilers, news and updates.