General Hospital Spoilers UPDATE Monday, July 31: Self-Talk, Surprises, Suspicions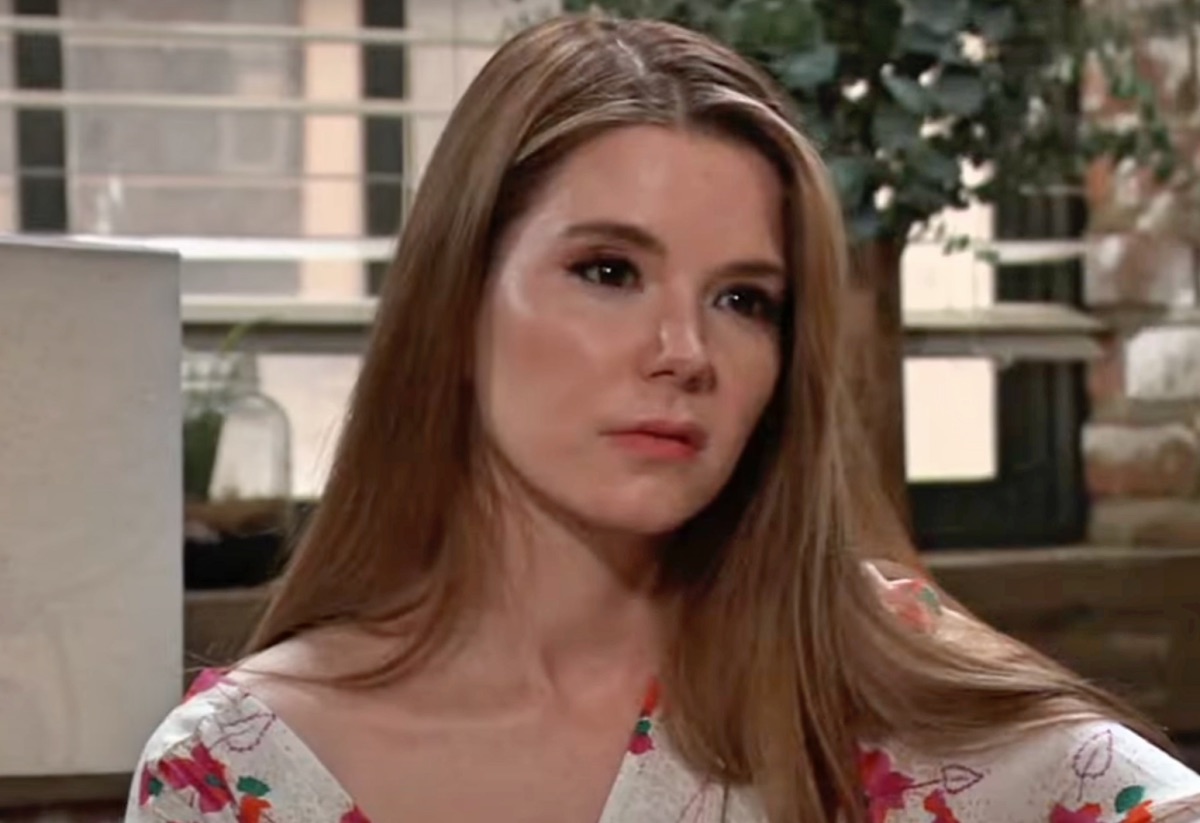 General Hospital spoilers and updates for Monday, July 31 tease self-talk, surprises, and suspicions. Molly Lansing-Davis (Brooke Anne Smith) seems to be practicing self-talk, Tracy Quartermaine (Jane Elliot) is surprised, and Lucy Coe (Lynn Herring) is suspicious.
General Hospital Spoilers: Brainstorm
Sonny Corinthos (Maurice Benard) and Anna Devane (Finola Hughes) brainstorm to identify the sniper from the Metro Court pool incident. Sonny asks Anna if she's still planning to use herself as bait to draw the sniper out. It's starting to look like a rogue WSB agent might be involved since the weapon Dante Falconeri (Dominic Zamprogna) and Harrison Chase (Josh Swickard) found was traced to WSB arsenal.
However, it could just as easily have been Pikeman having stolen the weapon from the WSB arsenal. They'll continue to work on a plan.
GH Spoilers: Self-Talk
Molly sounds like she's trying to talk herself into something according to her mother Alexis Davis (Nancy Lee Grahn). Molly opens up to her mother at her and TJ Ashford's (Tajh Bellow) apartment, and the subject might involve Kristina Corinthos-Davis (Kate Mansi). It sounds like she might be considering Kristina's offer of surrogacy and egg donation since Molly's endometriosis has rendered her sterile. The two sisters obviously made up and their bond was back when Kristina visited earlier and brought her Valiant, her childhood stuffed horse.
General Hospital Spoilers: Kristina Corinthos-Davis Seeks Advice
After leaving Molly and TJ's place Kristina landed at the Aurora Media office where brother Michael Corinthos (Chad Duell) had been talking with Nina Reeves (Cynthia Watros). Now that Nina's gone, Kristina talks to her brother, and she says she thought he'd never ask. She's likely asking business advice about the youth center she's trying to run, and admitted to Molly she felt inadequate.
Hopefully Kristina will get what she needs from talking to Michael. She seems like she's admitting she's in over her head.
GH Spoilers: Surprises
At the Metro Court, Tracy is surprised when Gregory Chase (Gregory Harrison) does or says something unexpectedly charming. They wind up having dinner together after being stuck together in an elevator and Tracy stood up by the person originally meeting her there. They get to know each other a little better and surprisingly don't bite each other's heads off or get in an argument. The only glitch is when he goes to pay and she sees his hand tremble on his wallet-he finds out she's calling Alexis and doesn't like her butting into his business.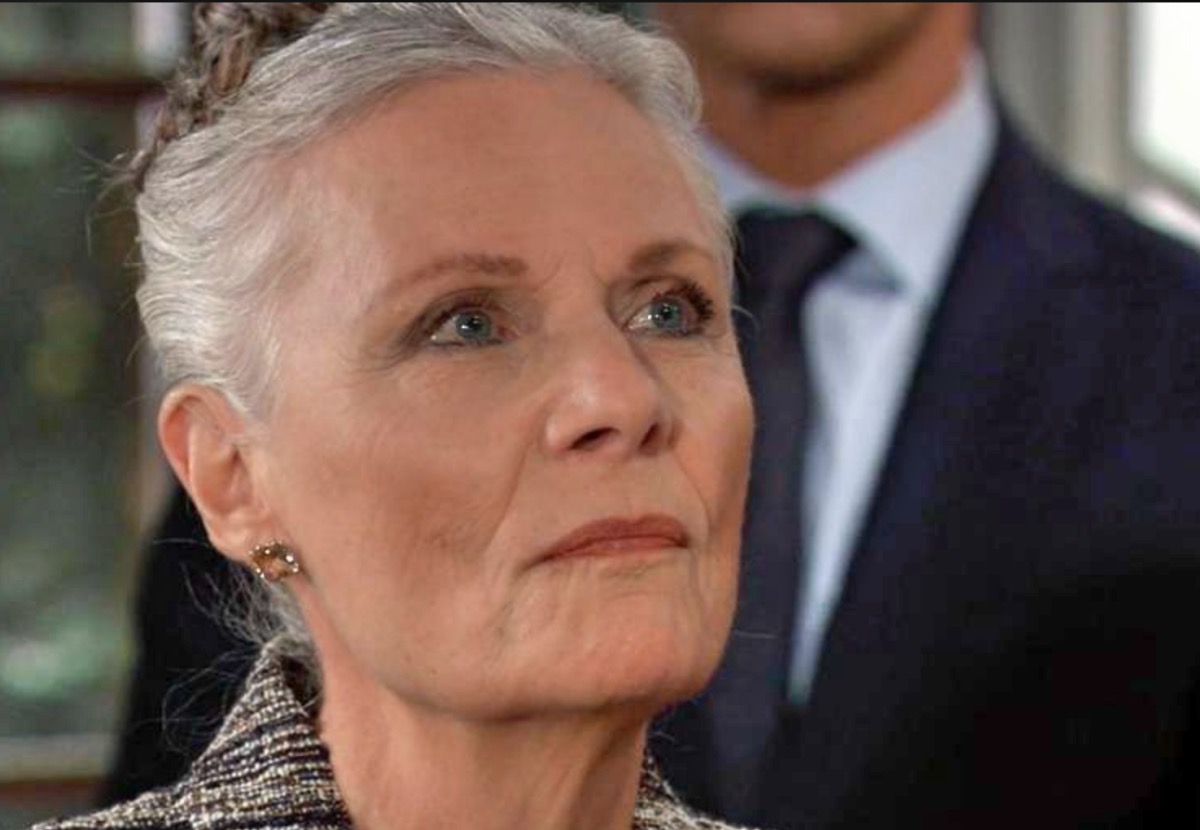 General Hospital Spoilers: Suspicions
Back from Pine Valley, where she and Felicia Scorpio (Kristina Wagner) didn't get what they were looking for, Lucy Coe (Lynn Herring) is still suspicious of Martin Grey (Michael E. Knight). She asks Felicia what else could he be hiding from her, still unsure about where he's getting those $50,000 monthly installments from. There's suspicions they're alimony from his third ex, but now there are suspicions she might not be as ex as he claims!
The two women look like they're still plotting. What else can they do to find the information they need?
GH Spoilers: Martin Grey's Luck
Martin looks like he might be coming through the doors of Deception Cosmetics as he grins from ear to ear and says it must be his lucky night! Perhaps he spots Lucy with Felicia, the first time he's seen Lucy since before the Pine Valley trip-of which he knows nothing. He is obviously luckier than he even knows since Lucy and Felicia couldn't find what they were looking for, at least not much of a look. Jackson Montgomery (Walt Willey) and the police interrupted Felicia as she was looking through a file from his safe!
General Hospital Spoilers: Prison Problem
At Pentonville Prison, Drew Cain (Cameron Mathison) tries to intervene in a prison problem situation and gets involved in a prison fight! He is fierce and threatening as he tells someone to get the hell away from someone else. It might be a good thing that he has that shiv Cyrus Renault (Jeff Kober) gave him in a hollowed out Bible.
It's possible Cyrus is the one he's defending-even though Cyrus seems to have some control there. It looks like there could be some major trouble coming down the road at Pentonville!
Be sure to catch up on everything happening with GH right now. Come back here often for General Hospital spoilers, news, and updates.