The Bold And The Beautiful Spoilers Monday, July 31: Finn Makes A Confession, A Life Hangs In The Balance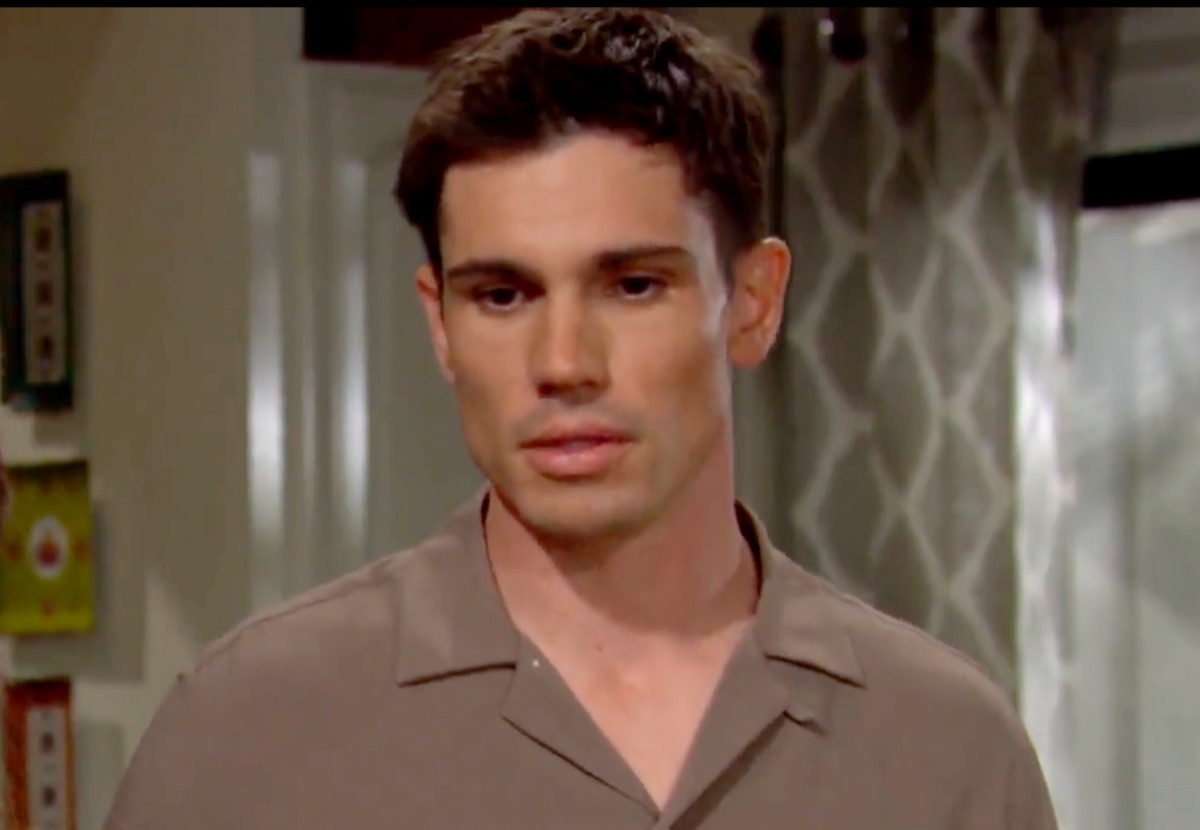 The Bold And The Beautiful spoilers for Monday, July 31 indicate that John "Finn" Finnegan (Tanner Novlan) will confess to Steffy Forrester (Jacqueline MacInnes Wood). A life hangs in the balance.
John Finnegan Cannot Blame Sheila Carter
The Bold and The Beautiful spoilers reveal that Finn will be forced to make a confession to Steffy after his and Kelly Spencer's (Sophia Paras McKinlay) day at the beach. Kelly and Finn were having a good day until Finn got a phone call from the hospital. Although Finn told Kelly to stay put, she went to the water without his permission and was pulled under.
Sheila Carter (Kimberlin Brown) just happened to be there spying on Finn and Kelly. Sheila saw what happened with Kelly and is rushing to help her as Finn is still on the phone. Sheila is actually trying to help at this point. However, it seems that Sheila may get the blame for what has happened. Will Finn have to save Sheila again?
B&B Spoilers: John Finnegan Makes A Confession
Steffy has seen the video that Liam Spencer (Scott Clifton) took of Finn with Sheila. Finn will be forced to admit that he hugged his mother and may admit that he wants to give Sheila another chance. If Sheila jumps into action to save Kelly, how can Steffy not see Finn's point of view? Will Finn convince Steffy that Sheila isn't out to hurt anyone?
Sheila may have turned over a new leaf but it doesn't seem like that is the case with everyone. Sheila has done years of terrorizing Steffy's family. Steffy wants nothing to do with Sheila. However, Sheila wants to put her family back together and get to know her son. Will Steffy see why Finn feels closer to his mother after everything that has happened?
The Bold And The Beautiful: A Life Hangs In The Balance
Kelly has been pulled under the water and Sheila is racing toward her. Sheila doesn't mean any harm, she knows that Finn didn't see Kelly go under the water because he was on an important call. Will Kelly's life be the one that is in danger or will Sheila end up in trouble after saving Kelly from the water? Will Finn realize what is going on before things get crazy?
Liam seems to be on the way to the beach as well and this will certainly cause issues if he finds Shiela anywhere near Kelly. Will Sheila come out to be the hero after this beach tragedy and be the one who saves Kelly after all? Will this simply cause a big blowup with Steffy and Finn over Sheila after everything is said and done?
Be sure to catch up on everything happening with B&B right now. Come back here often for The Bold And The Beautiful spoilers, news, and updates.