Days of Our Lives News: Alison Sweeney Opens Up About Her New Hallmark Movie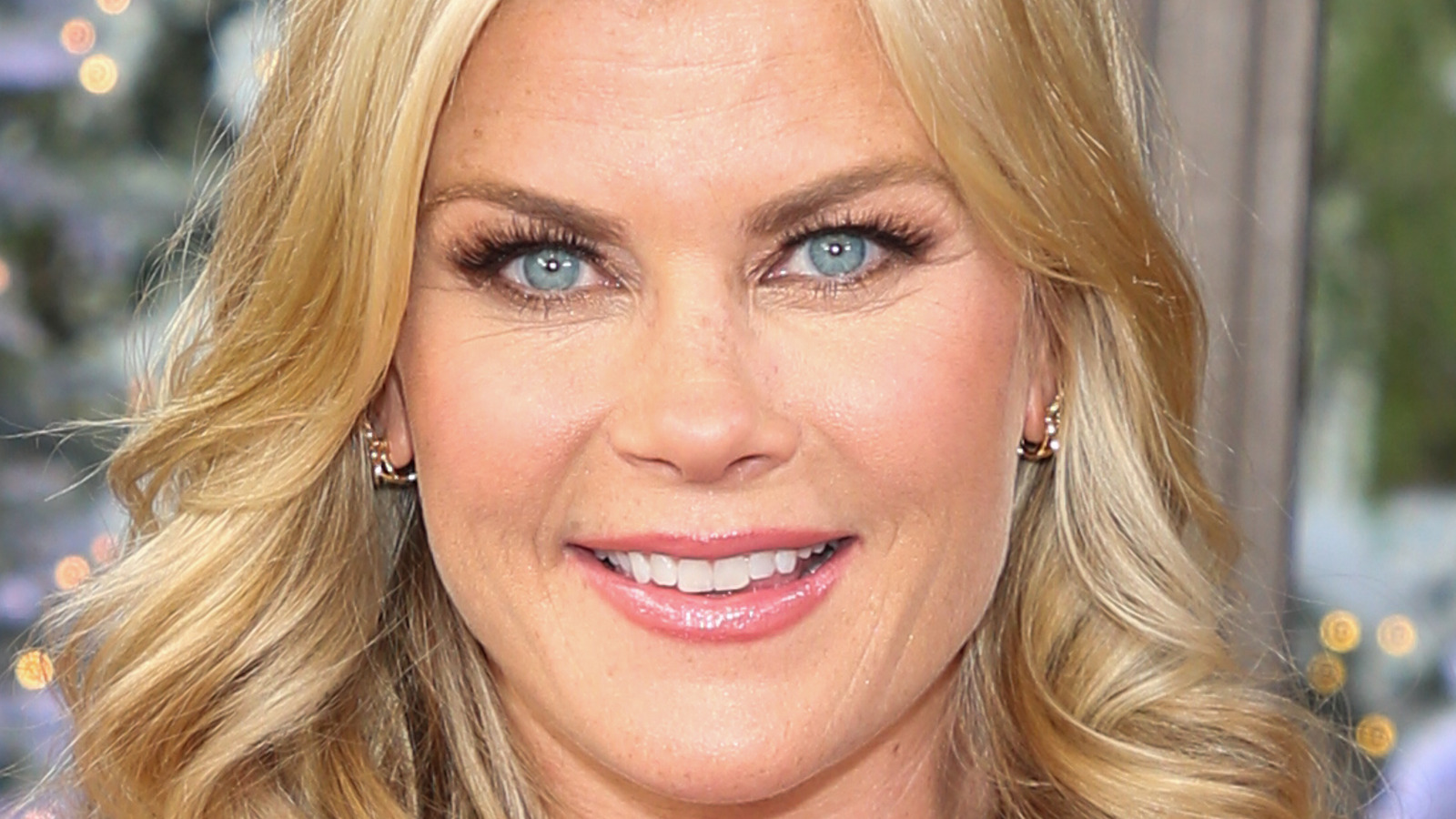 Days of Our Lives news says that when she's not busy stirring up trouble in this fictional town of Salem, then you can better believe that you can find Alison Sweeney breaking hearts and then mending them back together for the Hallmark channel. In fact, the multi-talented actress recently opened up about her latest film for the network. Here's what she has to say!
Days of Our Lives News: Alison Sweeney Opens Up About Her New Hallmark Movie
Alison is starring in the new movie, The Wedding Veil Legacy, which will air on the Hallmark channel on February 19th. She stars in the film opposite Lacey Chabert. When asked about what attracted her to the project, Alison said, "Lacey approached me to do the project in 2019. The way she described the story of the three women as lifelong friends and each of them finding love in their own way, it was just so clever and unique. I was so excited for the opportunity to be a part of it."
When asked what she can tease about the film, Alison previewed, "I love that Tracy is the skeptic of the bunch. It's so fun because in the other two movies, the groundwork was really laid that Tracy has a boyfriend, doesn't really believe in the magic of the veil and likes her life the way that it is. So we'll see how the veil is able to work its magic on Tracy. And if she'll accept it! What I love about the story is how the friends come together when they need each other most, and sometimes you really need your friend to tell you the truth."
Days of Our Lives News: What's Next For Alison?
She also said that she loved working with Victor Webster, who she previously worked with on Days of Our Lives. "It was so fun to be teamed up with Victor on this movie. It's crazy that we knew each other from DAYS many years ago, but our characters never really crossed paths, so though we were on the same show, we didn't really have scenes together ever. We reminisced a bunch about the storylines that he was a part of — what he remembered from the show — and I sent a picture to Lauren Koslow [whose Kate was Nicholas's lover] telling her that Victor says hi. Blast from the past!" she said.
In the meantime, let us know what you think by leaving us a line with your thoughts in our comments section below. Days of Our Lives airs weekdays on the NBC network. Check your local listings for times.
Be sure to catch up with everything on DOOL right now. Come back here often for Days of Our Lives spoilers, news and updates.