The Young and the Restless Spoilers and Rumors: Dylan McAvoy Coming Back to GC? Steve Burton Or Recast!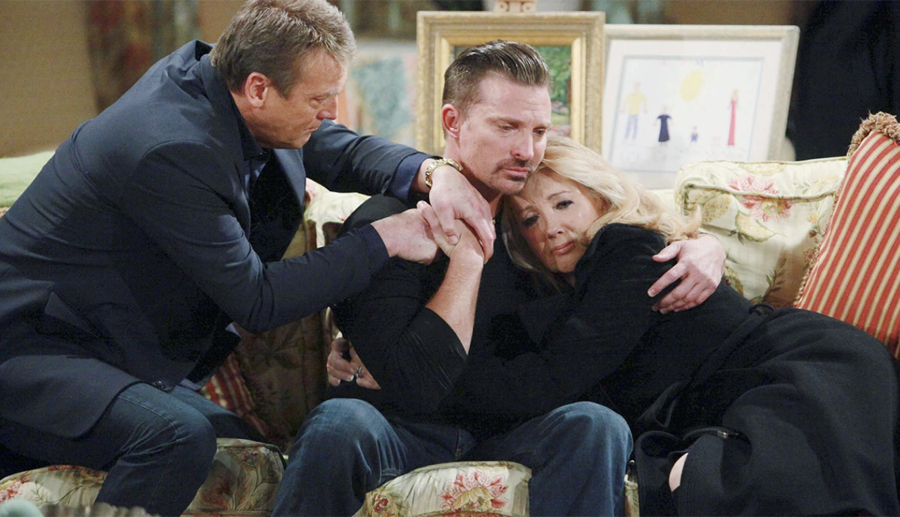 The Young and the Restless (Y&R) spoilers reveal that there is a load of red hot action coming down the pike in Genoa City, Wisconsin in the near future–it is November Sweeps after all!
It's not hard to see where some major tremors could erupt the faultlines running through the soapy landscape. For starters, Abby Newman (Melissa Ordway) has created another giant rupture in that hot mess she calls a life. Not content to have it all, she wanted a baby to adorn her arm, and now her rash decision has half the town taking care of the baby due to her emotional meltdown.
But we digress. We're here to talk about something much more revolutionary, a cast move that could blow Genoa City sky high. Remember Dylan McAvoy? We do; what would happen if the hunky PTSD military man/baby snatcher came back to shake things up?
The Young and the Restless spoilers: Where is Dylan McAvoy?
Steve Burton played Dylan during his gap years away from General Hospital. The audience was mixed on his performance, with some decidedly underwhelmed by his preternatural calm. Then there were the Steve Burton fans who didn't care what character he played just so long as they could gaze upon his dreamy blue eyes for an hour each day.
Right now Burton is busy being a shell of his once stone cold character Jason Morgan. Dylan is in witness protection after a dangerous situation blew up and he had to leave town. According to our friends at Celeb Dirty Laundry,  Steve Burton is out at General Hospital due to COVID vaccine mandates it is the perfect time for him to head back to Genoa City.
Dylan was last seen in 2017, so it makes sense that all the loose ends have been tied up by now off camera making it safe for Dylan to return to find Sharon Rosales (Sharon Case) married to Rey Rosales (Jordi Vilasuso). Oy vey.
Y&R spoilers: Will Dylan McAvoy Return?
Dylan was a hit with the ladies, so even if Sharon refuses to dump Rey for him, there are plenty of other loose ends to pursue. Chelsea Lawson (Melissa Claire Egan) is soon to make a return to town and has history with Dylan. She is a tempestuous vixen and will not like Adam Newman (Mark Grossman) and Sally Spectra (Courtney Hope) canoodling at all.
Maybe she could use Dylan as a foil to make Adam jealous?
The Young and the Restless spoilers: What Happens Next in Genoa City, Wisconsin?
Then again, it would be nice to see Nikki Newman (Melody Thomas Scott) develop her relationship with her long lost son. That would make two brothers for Victoria Newman (Amelia Heinle) to be raging mad and jealous over!
Be sure to catch up on everything happening with Y&R right now. Come back here often for The Young and the Restless spoilers, news, and updates.