The Bold and the Beautiful POLL: Is Thomas Going To Turn On Sheila?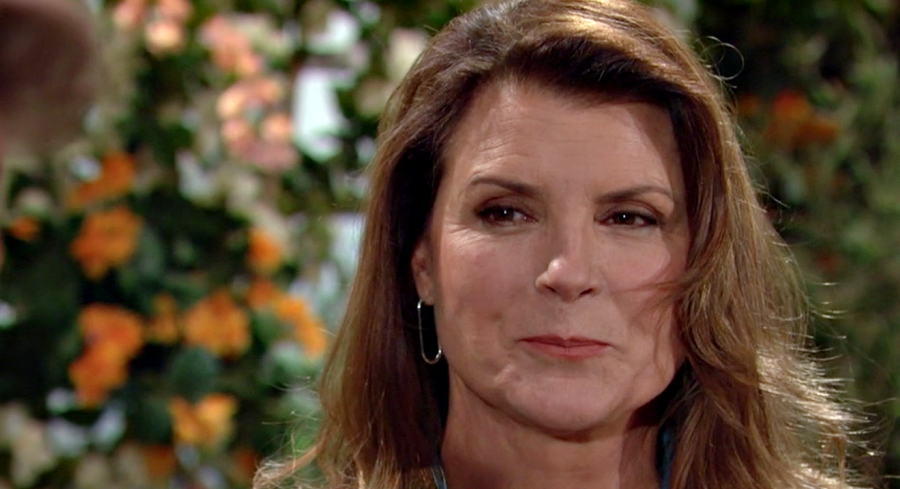 The Bold and the Beautiful spoilers say that when it comes to a person like Thomas Forrester (Matthew Atkinson), you just never know what he might be thinking, which is probably why there are so many people out there that think that's what makes him so dangerous. Seeing how Thomas has turned a new leaf in his life and is trying to be a better person, it shouldn't come as a surprise that he's distancing himself from Sheila Carter (Kimberlin Brown) after the confession she made about spiking Brooke Logan's (Katherine Kelly Lang) drink on New Year's Eve. And while there's no doubt that Thomas has never really loved Brooke to begin with, could there be a chance that he might turn on Sheila? Keep reading below for all of the spoilers you need to know.
The Bold and the Beautiful POLL: Is Thomas Going To Turn On Sheila?
If there's anything that we've learned about life in this fictional town of Los Angeles, it's that there's never a shortage of feisty women who will do whatever it takes to make sure that things go their way, even if that means they have to go to extreme measures to take the enemy out. Sheila is doing whatever she can to not only remove Brooke from the picture, but make her life hell in the meantime, too. And so far it seems to be working.
The Bold and the Beautiful spoilers say that Sheila will confess the truth about what she did to Brooke to Thomas. In some ways, she was hoping to find an ally in the Forrester son. The one thing they have in common is that they both have never really been a fan of Brooke. There was a time in which Thomas would have done anything to get rid of Brooke in the same way that Sheila is doing so now.
The Bold and the Beautiful Spoilers: What's Next For Sheila?
But then again, the new Thomas is nowhere near the same as the old Thomas not too long ago. Sure, he might never have any love for Brooke, but at the same time he doesn't want to be responsible for hurting her, or anyone else for that matter. This has prompted a lot of people to wonder: will Thomas turn on Sheila and if so, what will the consequences be? Some The Bold and the Beautiful fans believe it will only be a matter of time before Thomas puts Sheila in her place – just so she can stop harassing Brooke! Do you agree?
Needless to say, The Bold and the Beautiful fans will have to tune in to find out what will happen next! In the meantime, let us know what you think by leaving us a line with your thoughts in our comments section below. The Bold and the Beautiful airs weekdays on the CBS network. Check your local listings for times.
Be sure to catch up with everything on B&B right now. Come back here often for The Bold and the Beautiful spoilers, news and updates.