The Young and the Restless Spoilers: Lauren Is Desperate To Find Michael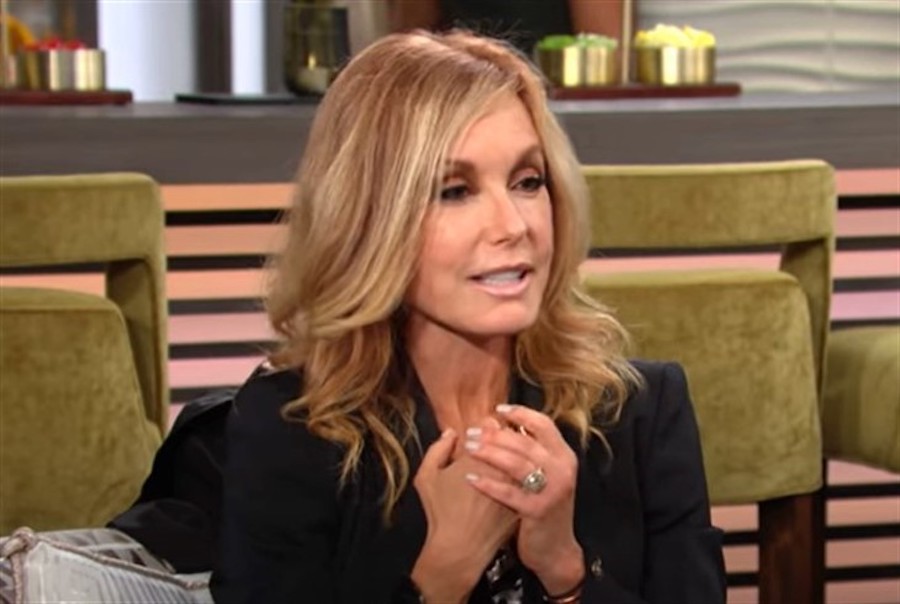 The Young and the Restless spoilers say that this shouldn't come as a surprise to anyone, but it looks like Lauren Fenmore (Tracey E. Bregman) is doing whatever it takes to bring back her husband Michael. Here's what the character's portrayer Tracey E. Bregman has to say about it. Keep reading below for all of the spoilers you need to know.
The Young and the Restless Spoilers: Lauren Is Desperate To Find Michael
In an interview with Soaps in Depth, Tracey says that Lauren is willing to do what it takes to bring her beloved husband home. She knew things would get back, but she never expected this!
"She knew that when he went back to work for Victor that it wasn't going to be as delightful as Michael and Victor were trying to tell her it was going to be," she explained. "But she never expected that he would be sent to Peru. It was supposed to be just a very short trip and routine… and it became anything but that."
What's more, it looks like Lauren is focusing her attention on Victor Newman (Eric Braden), as he's the one who sent Michael to South America in the first place. If there's one person who would know where her husband is right now, it would be the Newman patriarch. That, or at least he would be able to find him one way or another.
The Young and the Restless Spoilers: What Happened To Michael In Peru?
"First, she's trying to figure out if Victor is just not telling her what's going on or if Victor has lost communication with him," Bregman revealed. "She's trying to gauge how much she needs to panic. But first, she needs to get answers."
That said though, Lauren won't be flying to Peru anytime soon.
"It was a thought for her but to be honest, when she's there… she wouldn't know what to do," she allowed. "So she's trying to do everything from Genoa City first."
In the meantime, let us know what you think by leaving us a line with your thoughts in our comments section below. The Young and the Restless airs weekdays on the CBS network. Check your local listings for times.
Be sure to catch up with everything on Y&R right now. Come back here often for The Young and the Restless spoilers, news and updates.