The Bold and the Beautiful Spoilers: How Long Can Deacon Handle the Pressure? – Sheila's an Unsolvable Problem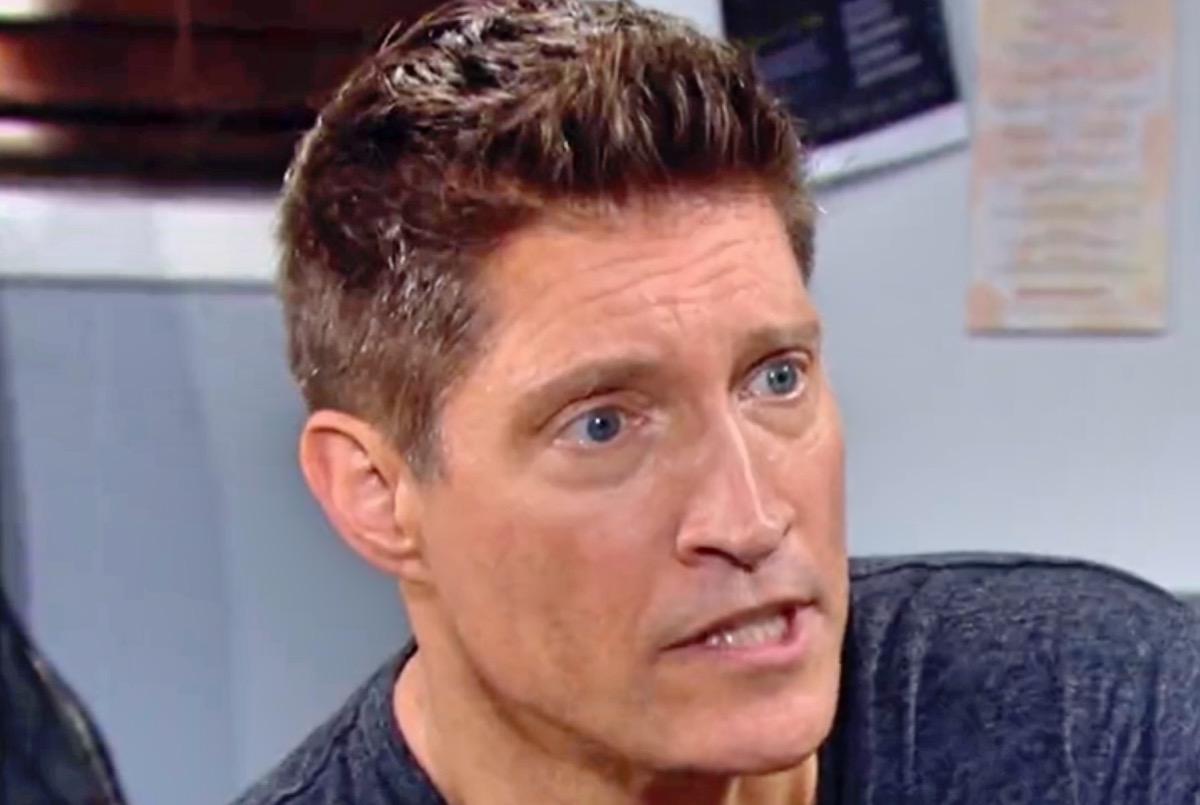 The Bold and the Beautiful spoilers document that Deacon Sharpe (Sean Kanan) is in love. He believes that is the factor that will prevent Sheila Carter (Kimberlin Brown) from behaving as she has for decades.
No one is buying what Deacon is selling, which includes saying that he will stop Sheila if she attempts anything. Kanan's character is fully discounting Sheila's history, choosing to believe that the present and future are overwhelmingly appealing.
Bold And The Beautiful Spoilers – Hope Spencer Upset And Acting Out
Hope was a gentle soul. Some might argue that Thomas Forrester (Matthew Atkinson) is corrupting her, but a fair assessment would place all of Hope's actions on her.
As an adult, Hope sees her father as he is. She stood by him when no one else did during his most recent prison stint.
Deacon is hoping that his daughter gives him the benefit of the doubt and if she does, it will be possible for Sheila to also be given slack. Hope, like all other impacted characters, fears the worst based on plenty of past evidence. She is using time with Thomas as a distraction from reality because Liam rebuked her and wants a divorce.
Bold And The Beautiful Spoilers – John Finn Finnegan Is Not Supportive
Deacon repeatedly tried to get Sheila to be realistic. He told her that John Finn Finnegan (Tanner Novlan) was never going to overlook the shootings in the alley behind Il Giardino.
Finn was incredulous when Deacon asked him to meet at the infamous restaurant setting. Deacon's cryptic comments were soon followed by Finn's birth mother appearing and the relationship reveal dropped.
While they did not intend it that way, Finn has been armed with material that he can relay to Steffy Forrester Finnegan (Jacqueline MacInnes Wood) in person.
iam's weaselly attempt to tattle on Finn, for not telling Steffy about Sheila and Deacon, should initially fail if Wood's character sees through what her ex-husband is attempting to do.
Bold And The Beautiful Spoilers – Sheila Carter Will Drive The Bus
Sheila has deferred to Deacon in recent weeks. She is deeply grateful for his loyalty and is surprised by his engagement offer.
Brown's character was opposed to Deacon risking his connection with Hope and did not want him to go public. But he believes that with time, people will come around.
Deacon's perspective will likely prove to be just optimistic. Sheila will react if pushed too many times by too many people, with the first hard shove being Li Finnegan's (Naomi Matsuda) spaghetti and meat sauce face smash.
Deacon believes he will be able to prevent further drama, but Sheila is a force of daytime nature as has been seen for years on B&B.
This site is a leading source for everything linked to The Bold and the Beautiful. Check back regularly for B&B spoilers and news!