Y&R Spoilers Tuesday, November 7: Mamie's Mission, Victor's Final Act, Devon's Willfulness
The Young and the Restless (Y&R) spoilers for Tuesday, November 7 tease that Lily Winters (Christel Khalil) receives mixed messages from her beau Daniel Romalotti Jr. (Michael Graziadei).
Recently she was miffed to discover that Daniel failed to tell her about his ex Heather Stevens (Vail Bloom) moving back to Genoa City, Wisconsin, so she is on high alert to any other possible miscommunications and what they might mean.
Y&R spoilers: Victor's Next Bombshell
Other The Young and the Restless spoilers tease that Victor Newman (Eric Braeden) keeps the crazy train going with his family. Once he has gathered everyone who matters at Newman Enterprises, he drops a bombshell—there is a traitor in the room. You got that?!
Victor has been having a blast duping various family members into believing that he is losing his marbles. He is testing them to see who is loyal and who fails him, but at this point it's not clear if even he can keep up with the convoluted plot.
On Tuesday Victor announces that there will be one final test to prove who is loyal to him and who is a traitor.
Y&R Spoilers: Victor's Final Plan
In the room are Nate Hastings (Sean Dominic), Adam Newman (Mark Grossman), Nick Newman (Joshua Morrow), Victoria Newman (Amelia Heinle), and Nikki Newman (Melody Thomas Scott).
But Victor's announcement and final test won't calm the waters, he merely provokes the testees more, and a bit of paranoia could set in amongst them leading to some ugly infighting.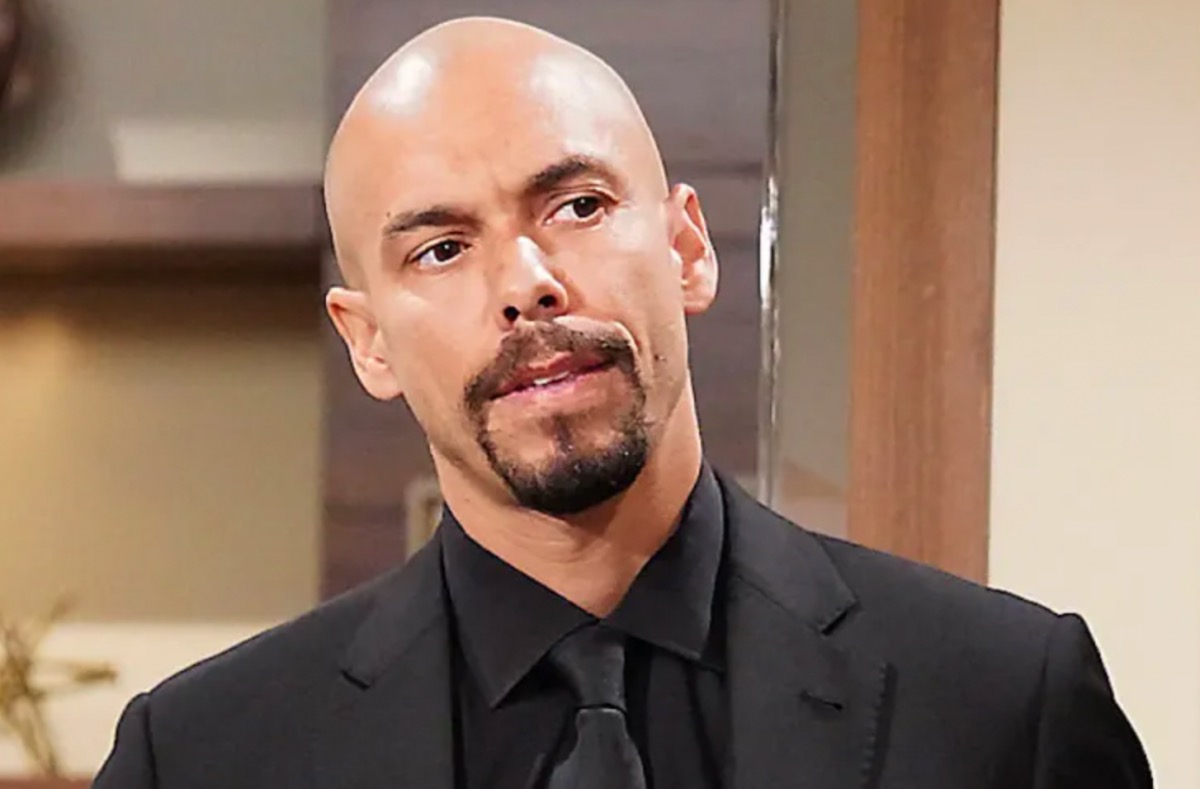 The Young and the Restless spoilers: Mamie's Mission
Elsewhere siblings Devon Hamilton-Winters (Bryton James) and Lily Winters (Christel Khalil) talk about Mamie Johnson's (Veronica Redd) mission to get rid of Jill Abbott (Jess Walton) from Chancellor-Winters. Lily doesn't want to backstab Jill and remembers what it was like when Nate turned traitor.
The Young and the Restless spoilers: Nate's Disloyalty
They discuss bringing back Nate to Chancellor-Winters, but Devon doesn't trust him even though he snitched to them about Mamie's link to Tucker McCall (Trevor St. John). Is this the beginning of another vicious battle between Lily and Devon? Be sure to tune in and find out Y&R fans!
Be sure to catch up on everything happening with Y&R right now. Come back here often for The Young and the Restless spoilers, news, and updates.