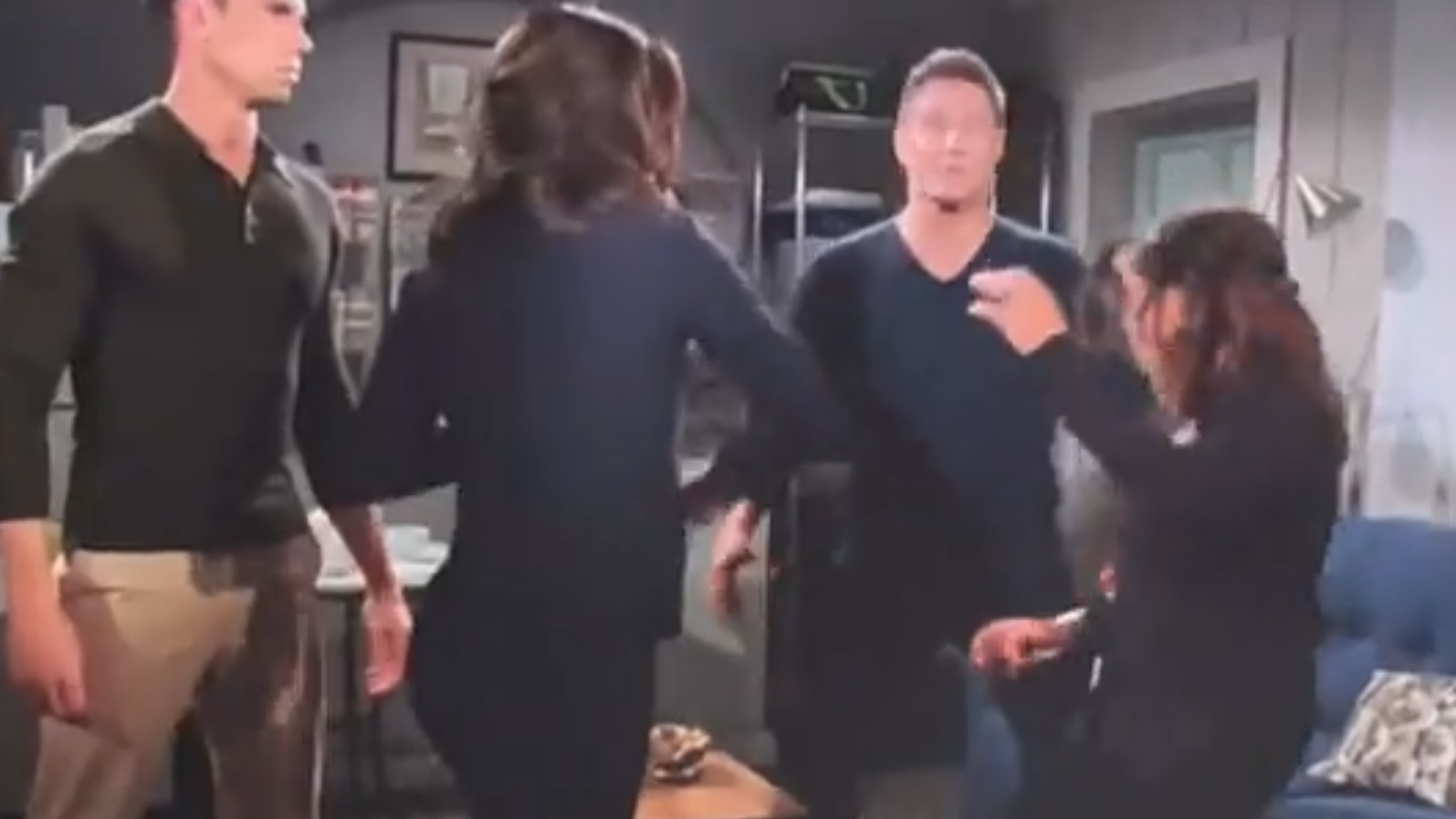 The Bold and the Beautiful spoilers say that Steffy Forrester is back and you better believe that she means business. Even though she left this fictional town of Los Angeles to run away to Europe with her kids just to avoid Sheila Carter, she's now back and she's ready to stand her ground. Here's what you need to know.
The Bold and the Beautiful Spoilers: Steffy Packs A Punch!
During the latest episode of The Bold and the Beautiful, Steffy had no you-know-what to give when she confronted Sheila at Deacon's apartment. With Finn right behind her, Steffy punched Sheila straight in the face and told her that was for her shooting both her and Finn almost a year ago. Clearly, everyone in the room was left stunned by Steffy's action but she looked Sheila straight in the face and warned her to never try anything shady ever again. She must have gone to Europe scared for her life, but Steffy came back ready to fight. She's got her punching gloves on, too.
But will Sheila fight back? Maybe. It goes without saying that many The Bold and the Beautiful fans sure had a lot to say about this storyline on social media. Some even commented with, "I wish the punches looked real. And Steffy's not going to be satisfied until Sheila goes rogue again. I keep watching this clip over and over again. I'm so happy this is finally coming to fruition, and Steffy's acting just like her granny that she was named after!" along with, "So Steffy went to Italy with her children so afraid of Sheila, and now she's back to being superwoman. Sheila doesn't bother anyone. Most B&B hypocrites have done more or worse than Sheila. Steffy try doing this when you are along with Sheila!"
The Bold and the Beautiful Spoilers: What's Next For Steffy Forrester?
Another critic wrote, "I wanted to see Sheila punch Steffy right back. Hopefully, Sheila will pay Steffy back again. Steffy should thank Shelia for saving Kelly. If it wasn't for her she could have drowned."
Tell us, what do you think of this story? Drop us a line in our comments section below with your thoughts. Also, don't forget to come back right here for all the latest news and gossip about all of your favorite British royals, Hollywood actors, and reality television stars. We've got you covered.