The Young and the Restless Spoilers: What Is Phyllis' Best Option – Back To Jack Or New Man?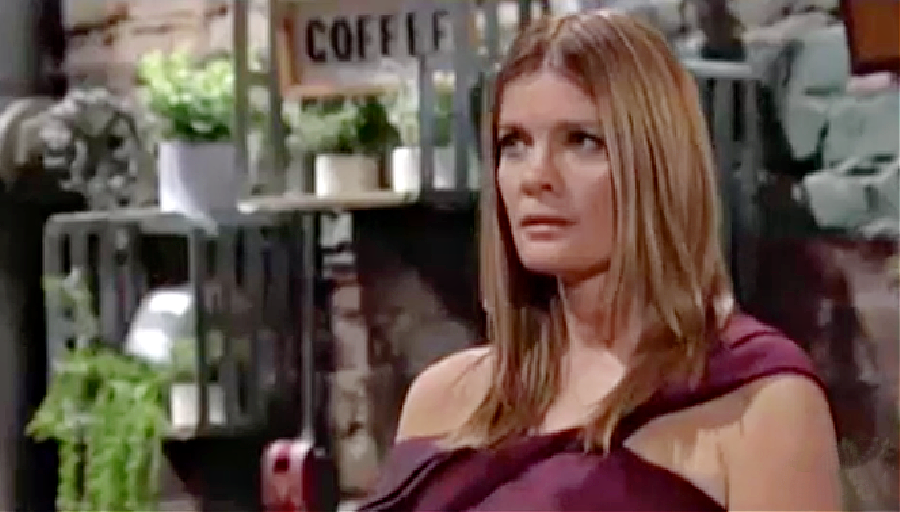 The Young and the Restless spoilers document that Phyllis Summers (Michelle Stafford) is not over Nick Newman (Joshua Morrow). Emotions of the moment are impacting her feelings and decisions, which include a reconsideration of Jack Abbott (Peter Bergman).
Smilin' Jack is leery of coupling with Phyllis so soon after the Phick breakup. He is smart to take that tact, as getting back together with Phyllis could prove successful or disastrous to both halves of any attempt to reboot Phack.
Young And The Restless Spoilers – Nick Newman Is Finished
Phyllis and Nick work until they fall apart. Their pattern repeated an exhausting number of times.
The basic gist is that they have been physically attracted to each other since the scandalous era when Nick broke from Sharon Newman (Sharon Case), her name at the time. But the Phick flame burned out, leading to divorce. Then, the scenario repeated at a later point in Y&R's history.
The most recent edition of Phick began with cautious entries on both sides. In retrospect, the lack of another engagement implied that Phyllis and Nick did not think an official revival was plausible.
Young And The Restless Spoilers – Jack Abbott Is Just Different
Jack is not Nick. Bergman's character is pro-family, where Nick dismisses the Newman clan whenever he feels slighted.
Phyllis' other two-time husband was Nick's one-time stepfather, who is significantly older than him. Jack is also older than Phyllis. So, the life experience gap makes him a different consideration or calculation, depending on one's viewpoint.
Could Phack work again, assuming some form of revival happens? It is too soon to tell. However, the latest Phick sequel flop does not mean Phack would fail too.
Young And The Restless Spoilers – Phyllis Summers Needs To Be Sure
Some parts of life are gambles. Love, especially in daytime, represents a risk of oneself.
There is no doubt that Phyllis loves Jack and that he loves her. Yet, that does not mean they would progress to remarriage status if a Phack sequel happens.
Maybe Phyllis wants to explore the possibility? Maybe Jack does not?
It could be that Phyllis chooses to remain single, as she was for a relatively brief period when returning from Las Vegas, Nevada. That was when Stafford rejoined the cast in 2019.
TPTB are creating a rebound opportunity for Phyllis and Jack. The intrigue lies in whether both characters want to explore a comeback and whether another Phack attempt could endure.
This site is a leading source for everything linked to The Young and the Restless. Check back at Soap Spoiler regularly for Y&R spoilers and news!