The Young and the Restless Spoilers: Tuesday, November 23 Update – Devon's Baby Crisis, Elena to the Rescue – Mariah Fumes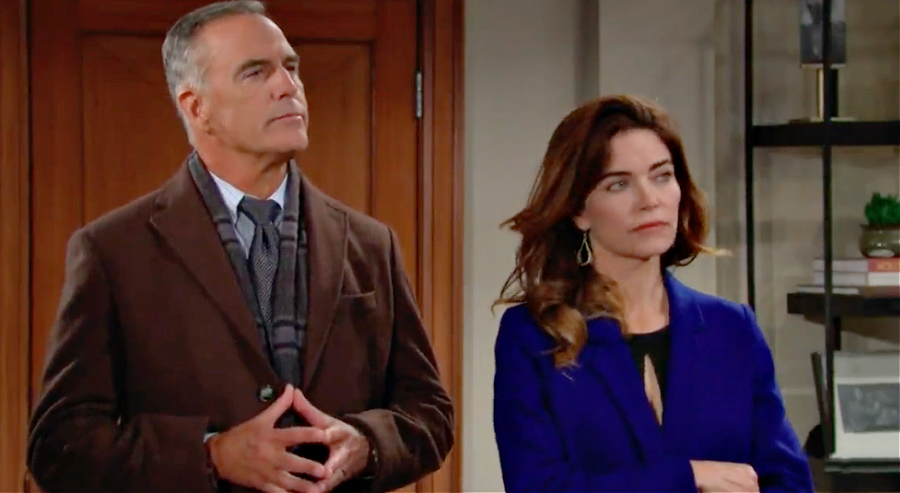 The Young and the Restless (Y&R) spoilers update for Tuesday, November 23, teases that Devon Hamilton (Bryton James) will deal with a baby crisis, so Elena Dawson (Brytni Sarpy) will come to his rescue. Jealous Mariah Copeland (Camryn Grimes) will fume as a result, so here's what Y&R fans can expect.
It's been smooth sailing on fill-in Daddy duty so far, but Devon will run into some trouble on Tuesday. Devon may find himself in a situation where he needs a babysitter on the spot, so that may be where Elena comes in. Of course, that should serve as yet another reason for Mariah to feel snubbed.
Elena will be all smiles over meeting Dominic Newman-Abbott-Chancellor and spending some time with him. Mariah, on the other hand, will scowl in envy at Crimson Lights. She'll no doubt feel like she should've been the person Devon turned to for help, but at least Dominic will be cared for.
As for Amanda, she'll find out the verdict of Sutton Ames' (Jack Landron) case. It looks like the jury will find Sutton guilty and leave Amanda feeling relieved when she joins Imani Benedict (Leigh-Ann Rose) for a meal at Society.
Thanksgiving is just around the corner, so Amanda should be grateful for justice and getting to know her new sister this year. In the meantime, let's talk about Victoria Newman-Locke (Amelia Heinle) and Ashland Locke's (Richard Burgi) visit to Billy Abbott (Jason Thompson) and Lily Winters' (Christel Khalil) place.
Billy will gripe about the Newmans setting him up with Ashland's help and will assure Victoria that he had nothing to do with the leaked story. Victoria will disagree since Billy had it typed up and ready to go. Billy at least intended to use that article for blackmail purposes, so Victoria won't give him a pass.
Nevertheless, Victoria will be prepared to dig Billy out of the hole he dug for himself. Ashland and Victoria will have an offer to make – one that Billy and Lily may have mixed feelings about.
There's a good chance Victoria will go against Victor Newman's (Eric Braeden) strategy and suggest ChancComm should become part of the Newman-Locke merger. In return, Ashland will be willing to drop the lawsuit and put the past to rest.
Despite Ashland's willingness to play by Victor and Adam Newman's (Mark Grossman) rules, his true loyalty lies with Victoria. Victoria will feel like her plan will benefit all parties involved except for Adam – and that's just the way she'll want it!
Although Victoria and Adam have been getting along a bit better, that doesn't mean they'll ever move past their competitive streak completely. Lily and Billy will have to decide if they're willing to go along with Ashland and Victoria's proposal, but Jill Abbott (Jess Walton) obviously needs to be consulted here.
That may be part of why Lily sends out a distress signal on Tuesday's Y&R episode. The Young and the Restless spoilers say Lily will make an emergency phone call and most likely summon Jill to help deal with all the corporate mayhem.
As other news emerges, we'll bring you updates. The Young and the Restless spoilers say it'll be Jill's way or the highway once she eventually hits town, so keep watching. Come to Soap Spoilers for fantastic soap spoilers, updates and news, so make us your favorite hotspot.